The John Lennon Song The Beatles Thought Was Too Weird for 'The White Album'
By the late '60s, many Beatles fans probably couldn't recognize the band that once serenaded the world with "Love Me Do" and "I Want to Hold Your Hand." They had long hair and beards, no longer played live concerts, and wrote songs like "Strawberry Fields Forever" and "It's All Too Much."
There were many reasons for the changes, and drugs had to rank somewhere near the top of that list. After Rubber Soul, their full-fledged pothead record, the band made the acid-tinged Revolver and equally far-out Sgt. Pepper's.
But drugs only counted as one reason. The band's full commitment to the studio and maturity as songwriters encouraged them to take their music as far as they could. George Harrison's backwards guitar solo and John Lennon's "I Am the Walrus" came from a few of those efforts.
After a long trip to India, the Beatles returned to England in early 1968 with dozens of new songs and countless ideas for laying them down on what became The White Album. While the nutty "Why Don't We Do It in the Road?" and "Piggies" made the cut, one truly weird Lennon tune did not.
'What's the New Mary Jane' was too weird — even for the 'White Album.'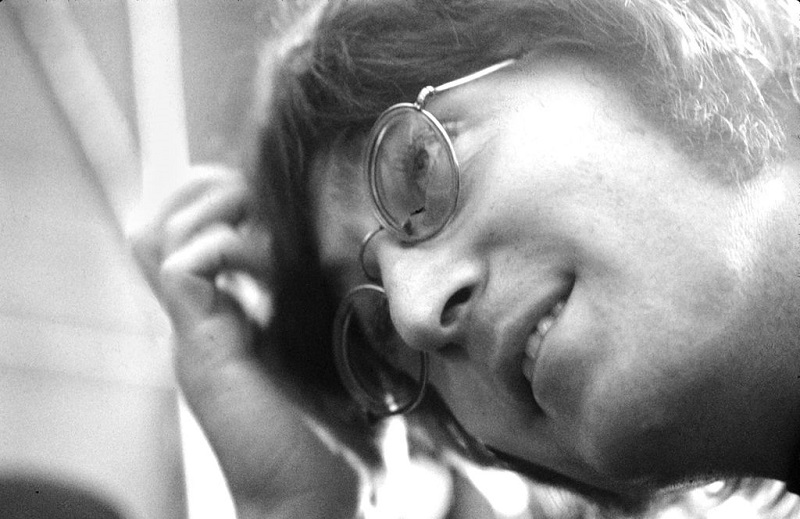 When you listen to The White Album, you hear just about every side of The Beatles. There are rocking numbers like "Yer Blues," acoustic ballads like "Blackbird," and brilliant George Harrison songs like "While My Guitar Gently Weeps."
There's also plenty of madcap music to be found, starting with Paul McCartney's "Wild Honey Pie" (a completely solo effort) and continuing with "Why Don't We Do It in the Road?" (just Paul and Ringo). John's highly experimental "Revolution 9" also made the cut.
With that in mind, it's odd to think "What's the New Mary Jane" got left off The White Album.
Featuring John on piano and vocals, George on guitar, and Yoko on effects, the track sounds innocent enough. Certainly, it's more like a Beatles song than "Revolution 9." And they went through the trouble of devoting studio time to it.
But it somehow created enough discomfort among John's bandmates that it remained on tape and never got pressed on vinyl. Maybe the nonsensical lyrics and naked arrangement scared off Paul and the others (including George Martin).
John's 'Mary Jane' lyrics made 'I Am the Walrus' sound normal.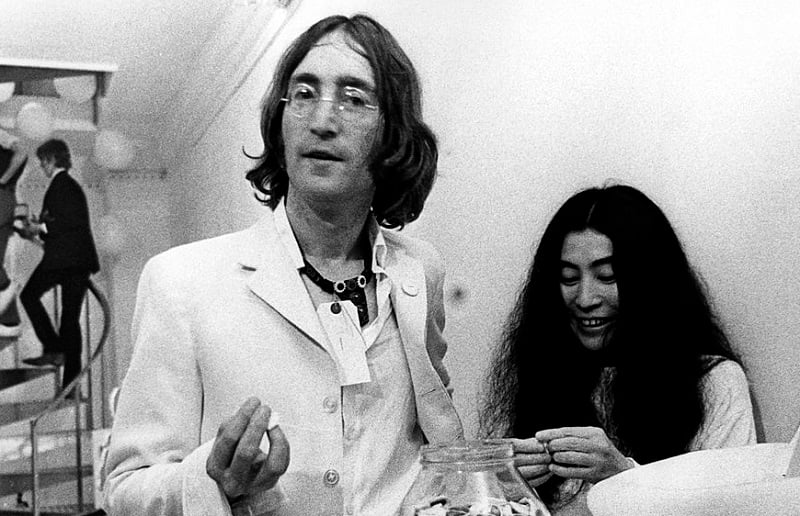 When John brought "I Am the Walrus" to the studio in 1967, it nearly exasperated producer George Martin. He was troubled by the lyrics (thinking, correctly, that it would get a BBC ban) and uninspired by the chord progression.
With "What's the New Mary Jane," Martin must have been utterly baffled. John's lyrics made his "Walrus" lines seem full of clarity.
She looks as an African Queen
She eating twelve chapattis and cream
She tastes as Mongolian lamb
She coming from out of Bahran
What a shame Mary Jane had a pain at the party
At "chapattis," you can hear John stifling a laugh in the recording that appeared on Anthology. He's clearly having fun on the track. However, he definitely took the recording seriously. (According to Beatles Bible, John suggested releasing it as a single with "You Know My Name (Look Up the Number).")
The following year, John picked up the song, remixed it, and again planned to release it as a single (this time, with his Plastic Ono band). Though he got closer, his bandmates and other forces at Apple Corp. again shut down John's hopes.
Also see:Why 2 Brilliant Lennon-McCartney Songs Never Made It Onto 'Sgt. Pepper'