The Jolie-Pitt Children: Which Parent Do They Live With?
Former celebrity power couple Angelina Jolie and Brad Pitt reached a custody agreement that determines which parent their kids live with.
Almost three years after Angelina Jolie and Brad Pitt separated, keeping the privacy of their children intact seems a central concern for them. Even so, many fans undoubtedly feel a vicarious empathy for these children. Where Jolie and Pitt's kids currently live can perhaps provide a guidepost to other families dealing with similar divorces.
The problem is that Jolie and Pitt are still trying to iron out their divorce amicably. Custody issues are top of mind, proving they realize where their priorities really are.
So which parent currently has custody? Let's look at their kids and their possible future.
The initial custody battle in June of 2018
We reported last summer on the continuing messy custody battle between Jolie and Pitt. According to People at the time, Jolie was close to not gaining custody of their six kids.
This surprised a lot of people considering how close Jolie seemed with her children. In their divorce court order, it was demanded Jolie and Pitt try to become more amicable for the betterment of the family.
As with all divorce cases, family law attorneys often recommend custody goes by the best interests of the children involved. Part of this works by determining the financial status of the mother and father.
With rumors Pitt had reneged on child support payments, things turned extremely messy before calming.
Pitt says he's paid millions in child support
Many media outlets reported last summer that Pitt denied not paying child support to Jolie over a two-year span. His sources said he's paid millions to Jolie over a year's time.
Reportedly, most of this money went beyond what any court order had demanded. If this is true, then what lies ahead for their six children? A recent report seems to show Pitt's oldest kids may not be on the best terms with their father.
Maddox, Pax, and Zahara
Those of you unfamiliar with Jolie and Pitt's children should know about Maddox, Pax, and Zahara first. The first two are the oldest of the six and seemingly making their own determined decisions lately.
Radar Online reported in December how the two boys supposedly didn't want to be with their father during Christmas. Despite this, the other kids did spend time with Pitt over the Christmas holidays. However, in the same report, their daughter, Zahara, reportedly isn't on Pitt's side, even though she participated in the Christmas stay-over.
It's obviously sad to see their kids taking sides. Maddox, Pax, and Zahara are their adopted kids from Cambodia, Vietnam, and Ethiopia, respectively. All are almost adults now, which makes their decisions all the more powerful in how the custody may finally settle.
A new custody agreement in December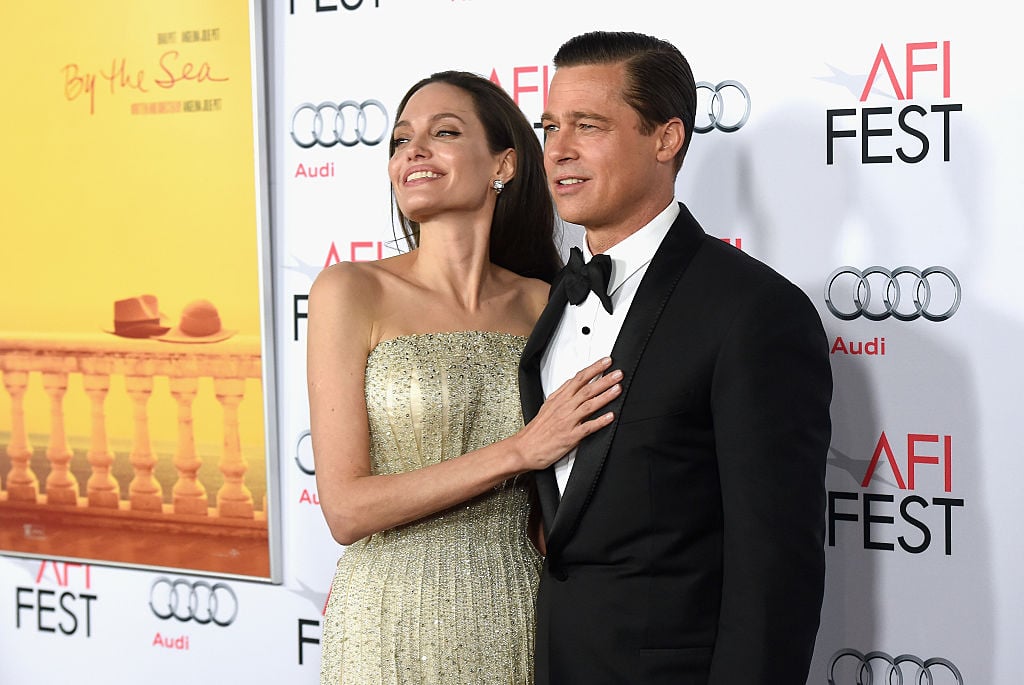 Back on December 1, Jolie and Pitt agreed to a new custody agreement to avoid any trial in court. This agreement was worked out with the advice of a child custody evaluator.
In the agreement, the custody arrangement was made private to protect the children's interests. Nevertheless, what has been revealed is they'll be monitored visits on both sides.
The monitoring will come to an end after six to eight weeks.
So what does this mean for Jolie and Pitt's other three biological children?
Shiloh, Knox, and Vivienne
Youngest of the above biological kids are the twins Knox and Vivienne. Shiloh was Jolie and Pitt's first biological daughter who reportedly now identifies as a boy.
We can only assume that with the new custody agreement, these kids and the adopted kids will have split time between their father and mother.
According to media reports, Pitt set up the monitored visits to prove to Jolie he's a good father.
There isn't any denying they're both trying to be good parents. Yet, it's painful to see it play out in the difficult and complex world of showbiz where the public often takes their own sides.