The Kardashian-Jenner Sisters All Own The Same $245k Car
Sisters routinely share everything from deepest, darkest secrets to favorite shirts in the closet. It's not uncommon for siblings to do and collect the same things, as well. Anyone with a sister can look back on those days when wearing the same hairstyle or having matching socks was considered cool, for example. When it comes to the wildly famous sisters that make up the Kardashian-Jenner pack, there is a high-dollar ride that all the girls consider to be a must-have. It's one vehicle model that costs upwards of $245,000 and is a staple among the family's garage line-up. And let's be honest — it's not like any of the girls have trouble affording such a price tag.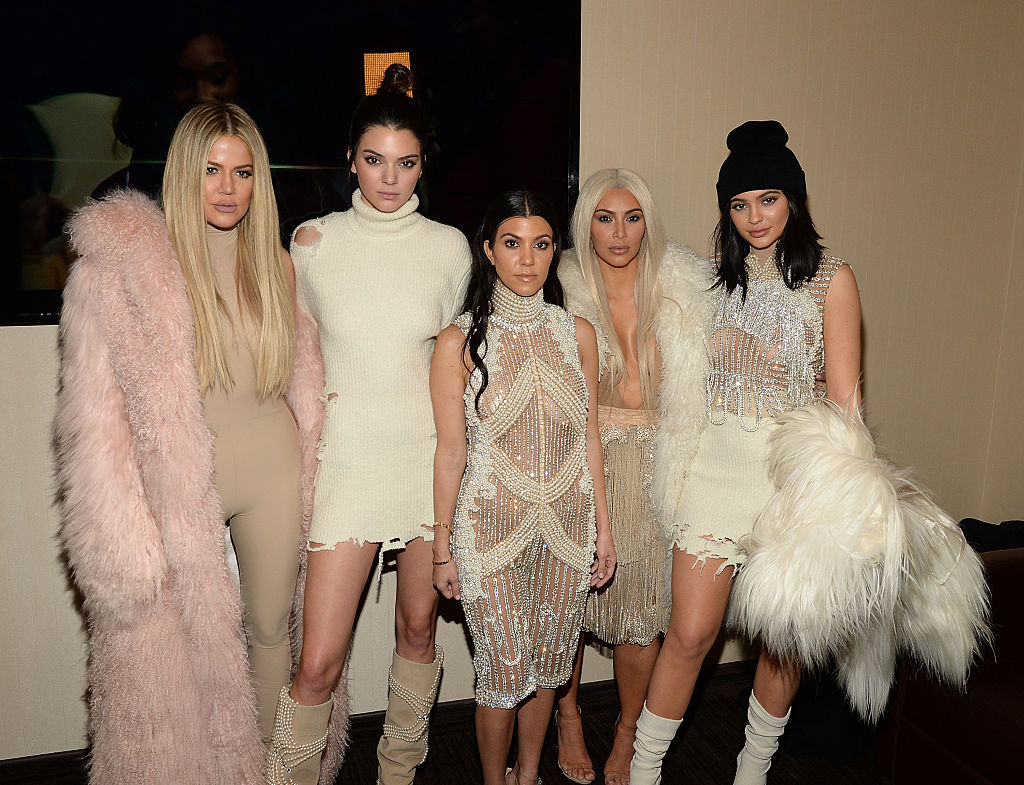 Understanding the dynamics of the family tree
Before making a name for themselves as reality stars and social media moguls, the Kardashian and Jenner sisters owned their own clothing store called Dash. With matriarch and momager, Kris Jenner, this group of entrepreneurial women would each go on to create their own brands, grow their own wealth, and become famous in their own right. Kim Kardashian West runs her own line of shapewear. Kendall Jenner is one of today's highest-paid models. Kourtney Kardashian runs the lifestyle brand Poosh, and Khloé Kardashian earns her money from being on multiple reality shows, her clothing brand, and social media endorsements. Kylie Jenner owns a very successful cosmetics company, Kylie Cosmetics.
The net worth for these sisters is astounding
RELATED: Kylie Jenner's Terrible Driving Habits Have Upset Fans For Years
When you start crunching numbers, it's clear this band of sisters is beyond wealthy. Kylie Jenner is reported to be worth $900 million as of this year. Kim Kardashian West is worth approximately $350 million. Khloé Kardashian clocks in with a net worth of about $40 million and Kourtney Kardashian has amassed $35 million. Kendall Jenner, with her modeling revenue, is worth approximately $30 million. And keeping a finger with her role as mom and manager, Kris Jenner takes a 10% manager fee from each of her kids' projects, making her worth $60 million.
The one vehicle they all own
Given the Kardashian-Jenner girls all have so much money just lying around, it isn't surprising that they all drive expensive cars. But aside from the Bugatti, the Lamborghini, and the Porsche badges spotted with the girls, there is one model that each member of this family has a unique affiliation for owning. According to HotCars, the Mercedes-Benz G-Wagon is globally known for its rugged capability, staunch performance, and its incredibly luxurious touchpoints. It's an SUV that each sister has owned and been photographed with over the years. From Kylie Jenner's custard colored version to the Kim Kardashian-West children's matching toy G-Wagons, it's clearly a favorite within the family.
What's so great about this Kardashian-Jenner popular Mercedes?
This SUV is like the grand-daddy of luxury and capability in one sweet ride. The Mercedes-Benz G-Class, in general, offers a powerful engine, superbly refined interior elements, and an unmistakable exterior style. The general car-buying public can buy these hearty crossovers for $130,000 to $160,000, according to Edmunds. Of course, when you look at the configurations and customizations of the Kardashian-Jenner G-Wagons, including the neon green G550 model, Kanye West surprised Kim with, are upwards of $245,000.
Between all of the Kardashian-Jenner sisters, there are some pretty fancy rides with hefty price tags. But you won't be hard-pressed to find a picture of any of them behind the wheel of a Mercedes-Benz G-Wagon. It's a vehicle that seems to have made an impression on the girls and has quickly become a staple set of wheels among the family. The nearly quarter of a million dollars it costs to buy one of the high-level G550 models is a drop in the bucket for this social-savvy bunch.