The Kardashian-Jenner Sisters Fight So People Will Talk About Them More — and it Works
When the going gets tough, the Kardashians get . . . into cat fights? Lately, it seems like the sisters have been at each other's throats.
When the going gets tough, the Kardashians get . . . into cat fights? Lately, it seems like the sisters have been at each other's throats, and this is especially true when it comes to episodes of Keeping Up with the Kardashians. These internal struggles and dramatic sibling rivalries seem to be increasing in frequency and intensity, so what's really going on? 
Are the sisters truly growing apart and having a more difficult time dealing with one another? Could this just be a marketing ploy that's designed to keep fans tuned in when the show's ratings and plot lines are lagging? Fans are convinced it's the latter. What's more, they're also convinced that it's working. 
Fighting has always been part of 'KUWTK'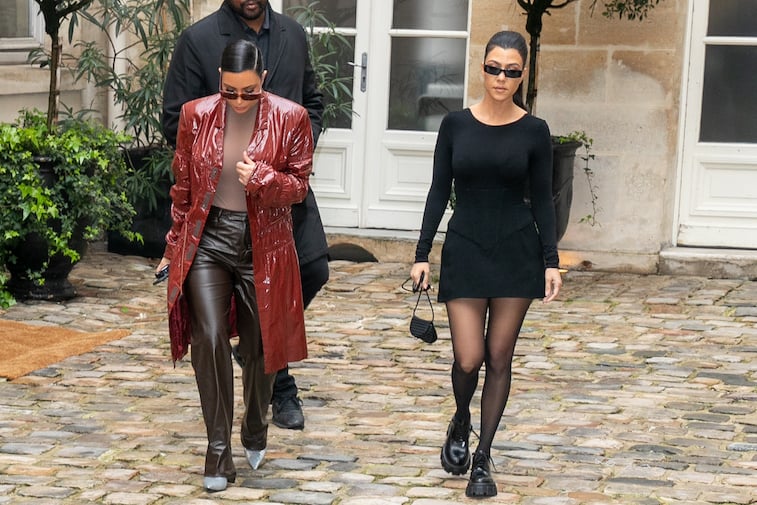 KUWTK has followed a family full of siblings with very different personalities for more than a decade. Of course, there are going to be some conflicts. The Kardashian-Jenner sisters literally grew up in front of the camera, and every teenage spat and rivalry was an opportunity to keep fans interested in the show. 
Even little things — like Kylie Jenner refusing to lend sister Kendall a dress to wear to an event — have a tendency to turn into moments of high drama.
Of course, more serious disputes have come up between the sisters as well. This is especially true as they have grown up into their own adult lives and have the added pressures of motherhood, careers, and marriages to navigate on top of their family drama. 
Recent episodes have focused on fights with Kourtney Kardashian 
The sibling battles have taken a turn for the worse in recent months. A lot of this drama has focused on Kourtney Kardashian, who has butted heads with sisters Kim and Khloe.
The source of the drama has been Kourtney's (lack of) participation on the show. Khloe and Kim feel like they're left to pick up the slack and fill the time while Kourtney avoids opening up about her life to keep fans invested. 
Even though Kourtney has since announced that she'll be stepping back from the show, the tension does not appear to be over — at least not when it comes to the latest season.
The Season 18 promo featured Kim and Kourtney getting into a physical altercation as they scream at one another. Clearly, the show isn't shying away from their dispute, and some fans think that it's actually just a ploy to get more viewers. 
The fights seem to be keeping people interested
Whether the fights themselves are genuine or not, it's clear that they're being used as a draw to keep the audience engaged. In a Reddit thread on the topic, commenters opened up about their feelings over the show creators' decision to showcase this kind of battle. 
One commenter suggested that it wasn't a good strategy long-term. "Lets say someone was a Kourtney fan and she was OK with Kim. Now she still likes Kourt, but started hating Kim. Who wins? NO ONE. In the end literally NO ONE wins in this narrative because all of their audience are in the SAME FANBASE," a user named Cleo_su wrote.
Their point about splitting the fan base is a good one. While it may temporarily keep people tuned in to the show, what's the ultimate cost? If people start grouping their fandom around particular sisters, it may result in fewer viewers over time. 
Still, no one can deny that the strategy is working. Even this Reddit post about the problems with the focus on fighting proves that it's an effective way to get people talking about the show.
The fights — real or staged — have gotten the family the buzz and attention that drives their entire brand. For that reason, it's likely that they'll continue to feature heavily on the show.