The Kardashian-Jenners Say the 'Kardashian Curse' Theories Are 'Offensive' and Do Not 'Add Up'
Many people are fascinated by the Kardashian-Jenners' romantic relationships. Because the sisters are so popular, most men who enter their lives attract a lot of attention as well.
However, being with a Kardashian-Jenner is not always a positive thing, according to some internet conspiracy theorists. Some men attached to the family are allegedly victims of a "Kardashian curse." Yet, the family recently slammed these theories as being outlandish.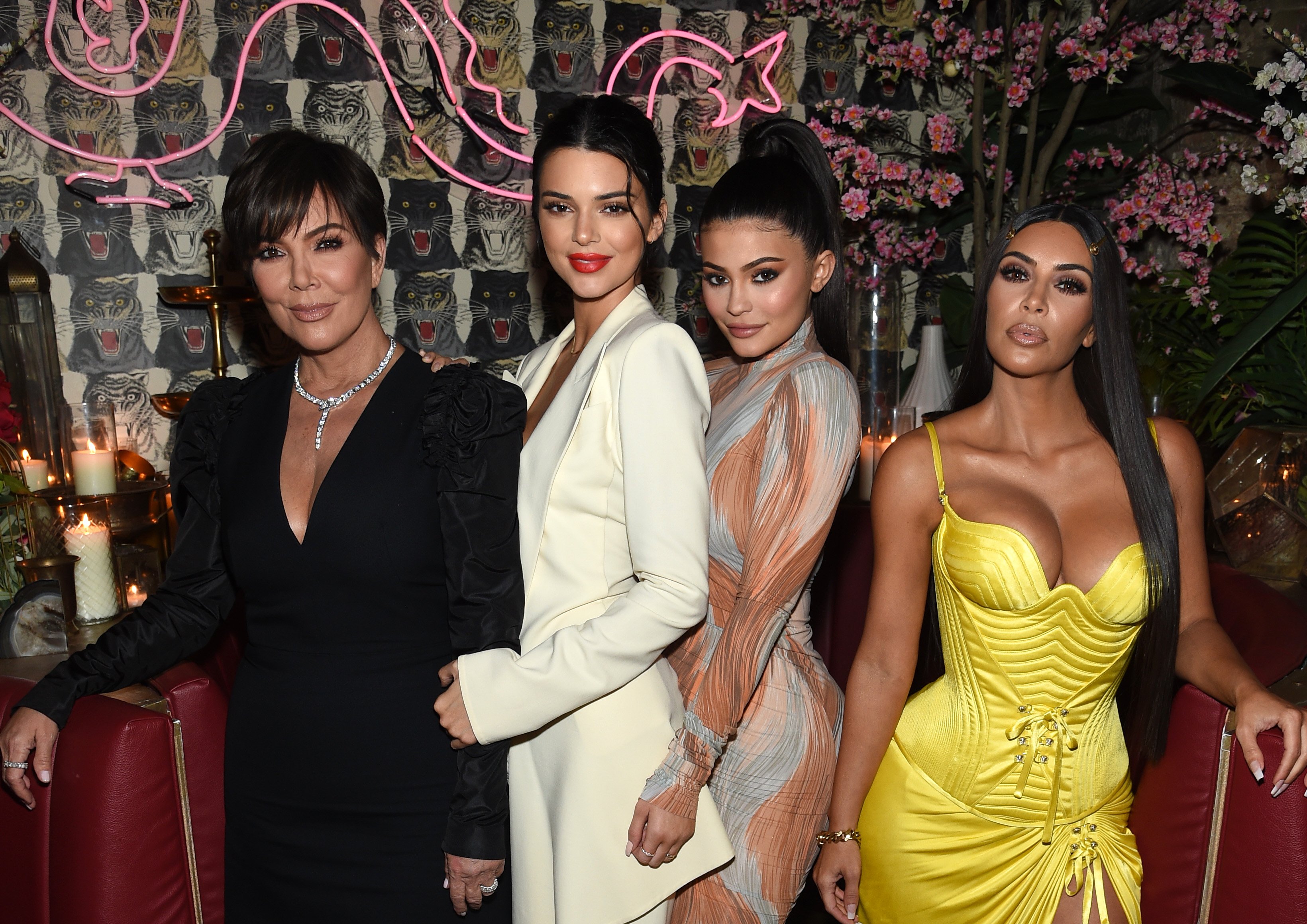 What is the 'Kardashian curse'?
The "Kardashian curse" is the idea that men who date or marry someone in the Kardashian-Jenner family will experience bad luck in their lives.
For example, the Kardashian-Jenner sisters have dated many professional athletes, and onlookers think any sport stars attached to the sisters might be doomed in their careers. Basketball player Kris Humphries, who was married to Kim Kardashian for 72 days in 2011, is a notable example. His career went downhill after the divorce, and he retired in 2019.
Some men also reportedly start struggling in their personal lives. For example, rapper Kanye West, who was married to Kim for 7 years, publicly struggled with bipolar disorder after marrying her. Scott Disick, who dated Kourtney Kardashian on-and-off for 10 years, also went through addiction and depression.
The Kardashian-Jenners slam theories of the 'curse'
RELATED: The Richest Kardashian-Jenner Sister Is Apparently the Most 'Down-to-Earth' One, According to Fans
While the ideas about the "curse" continue to make their way around the internet, the Kardashian-Jenners do not believe it is real. During the recent Keeping Up With the Kardashians reunion, the family slammed the "curse" as nothing more than hogwash.
"What I don't like about this narrative is that the blame is on us," Kendall Jenner said. "The men need to take that responsibility. I think that we're all extremely giving and caring and loving women. When there is a man in our lives we give everything to them and, as a family, we all love them so much. It's almost offensive."
Khloé Kardashian agreed that talks about the "curse" only serves to blame women "for men's problems."
Meanwhile, other women pointed out that plenty of men thrived while being linked to the family. Kim said Kanye West did well, and Kris Jenner pointed out their members dated a Super Bowl champion (Reggie Bush) and two NBA champions (Lamar Odom and Tristan Thompson).
"Of course, factually, it doesn't add up," Kendall said.
One Kardashian-Jenner ex also spoke out about the 'curse'
RELATED: Fans Think the Kardashian-Jenners Waste a Lot of Food
One Kardashian-Jenner ex, Lamar Odom, also openly discussed the "curse" once. Odom was married to Khloé from 2009 to 2015. His drug addiction was highly publicized at the time, though Odom did not blame the "curse" for it.
"That's stupidity because everybody goes through s–t," he said to Vlad TV earlier this year. "If I had your family on tape, and see all the s–t your family was going through, people would be like, 'This f–king family is crazy.'"
He also added, "People would see all the drug addicts, all the sex—they share their life with you, so you see everything. Maybe it's overexposed, but people love it. The people that made them are the ones who point the fingers. It's kind of sickening. I've lived it from the inside in, to the outside."