The Kardashian-Jenners Think Kanye West Has 'Crossed the Line' by Airing Them Out on Twitter, Report Says
Kanye West caused a stir (again) on July 19 at his first campaign rally since announcing his 2020 bid for the White House. Throughout the evening, he made several controversial comments, including that he and his wife Kim Kardashian West considered aborting their first child.
As his comments swept the Internet and other media outlets, West took to Twitter and went on an incendiary rant in which he accused Kardashian West and her mother Kris Jenner of trying to "lock [him] up."
A handful of tweets later, the Yeezus rapper decided to back off. But sources say the damage is done — the Kardashian-Jenners are allegedly really pissed about the Twitter storm.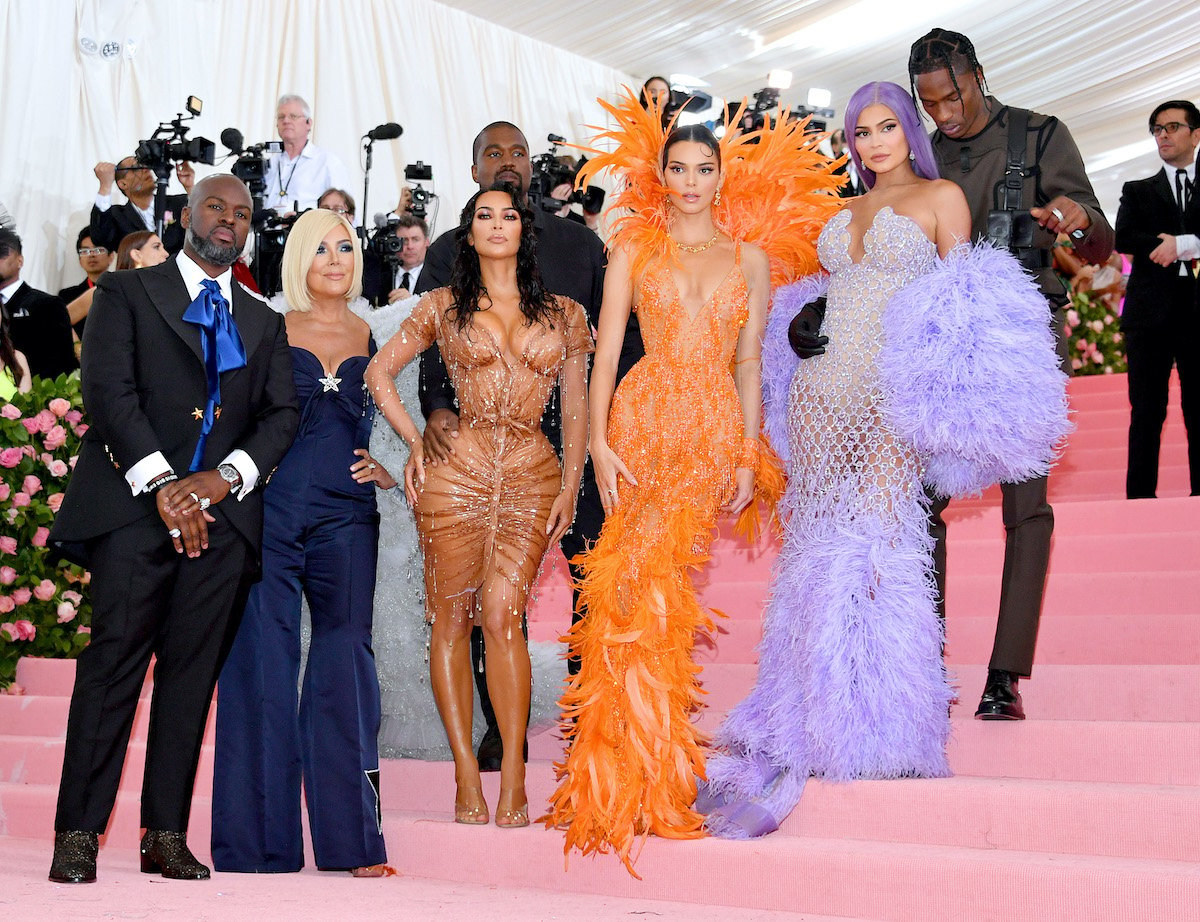 Inside Kanye West's campaign rally
Dressed in a bulletproof vest with "2020" etched into his hair, West rolled through a number of topics, including gun reform, Harriet Tubman's efforts to help slaves achieve freedom, Bill Cosby, and more.
When the topic of abortion came up, West — who is pro-life — mentioned he and Kardashian West considering having one when the reality star got pregnant with their eldest daughter North, 7.
Reflecting on the day he learned about the pregnancy, West shared, "She was crying. She said, 'I just came from the doctor.' Cause I was having, like, you know, the rapper's lifestyle, so she said she was pregnant and for one month and two months and three months we talked about her not having this child. She had the pills in her hand."
West came to tears as he admitted, "I almost killed my daughter."
By the end of the event, Kanye's name and other words related to the rally had taken over Twitter's trending topics list.
Kanye West launched a Twitter tirade later on
As the world continued to obsess over his remarks, West took to Twitter on the evening of July 20 with several messages aimed at his wife and her family.
"Kim was trying to fly to Wyoming with a doctor to lock me up like on the movie Get Out because I cried about saving my daughters life yesterday," he wrote in one tweet.
He also appeared to call out Jenner and her boyfriend Corey Gamble in another post, saying, "Kriss don't play with me you and that calmye are not allowed around my children Ya'll tried to lock me up." (He and Kardashian West have three other children: Saint, 4, Chicago, 2, and Psalm, 1.)
After sharing a string of other tweets, West concluded by saying he was signing off to "focus on the music," namely his new album Donda, which he says will come out on July 24.
The tweets came after a source told People the Yeezy designer had been "struggling" with bipolar disorder. West appeared to confirm his diagnosis on the cover of his 2018 album ye, which reads, "I hate being bipolar it's awesome." However, he has yet to comment on the latest reports regarding his mental health.
The Kardashian-Jenners' reported reaction to Kanye West's tweets
After the Twitter tirade, a source told Us Weekly on July 21 the Kardashian-Jenners felt West had "crossed a line" by blasting them in front of the world.
"She's tried so hard to help him, but now Kim and her family feel as though he's really crossed a line by talking negatively about them publicly and sharing private family matters with the public," a source told the outlet. "She feels helpless at this point."
Kardashian West herself admitted in the May 2019 issue of Vogue that things can be tough, but she also noted she has learned to respond sensitively to West and tries to help him whenever he is going through an episode. "I'll do everything to be supportive and help to calm the situation," she explained.
The reality star has yet to comment on the latest situation, though.