The Kardashians Are Convinced Larsa Pippen Is 'Toxic Energy' After Her Tell-All Interview
Larsa Pippen may have been the Kardashian sisters' right-hand woman, but not anymore. After she made some bombshells claims about the famous bunch and their loved ones in a new interview, the Kardashians no longer want to be associated with Pippen as they feel she just exudes "toxic energy."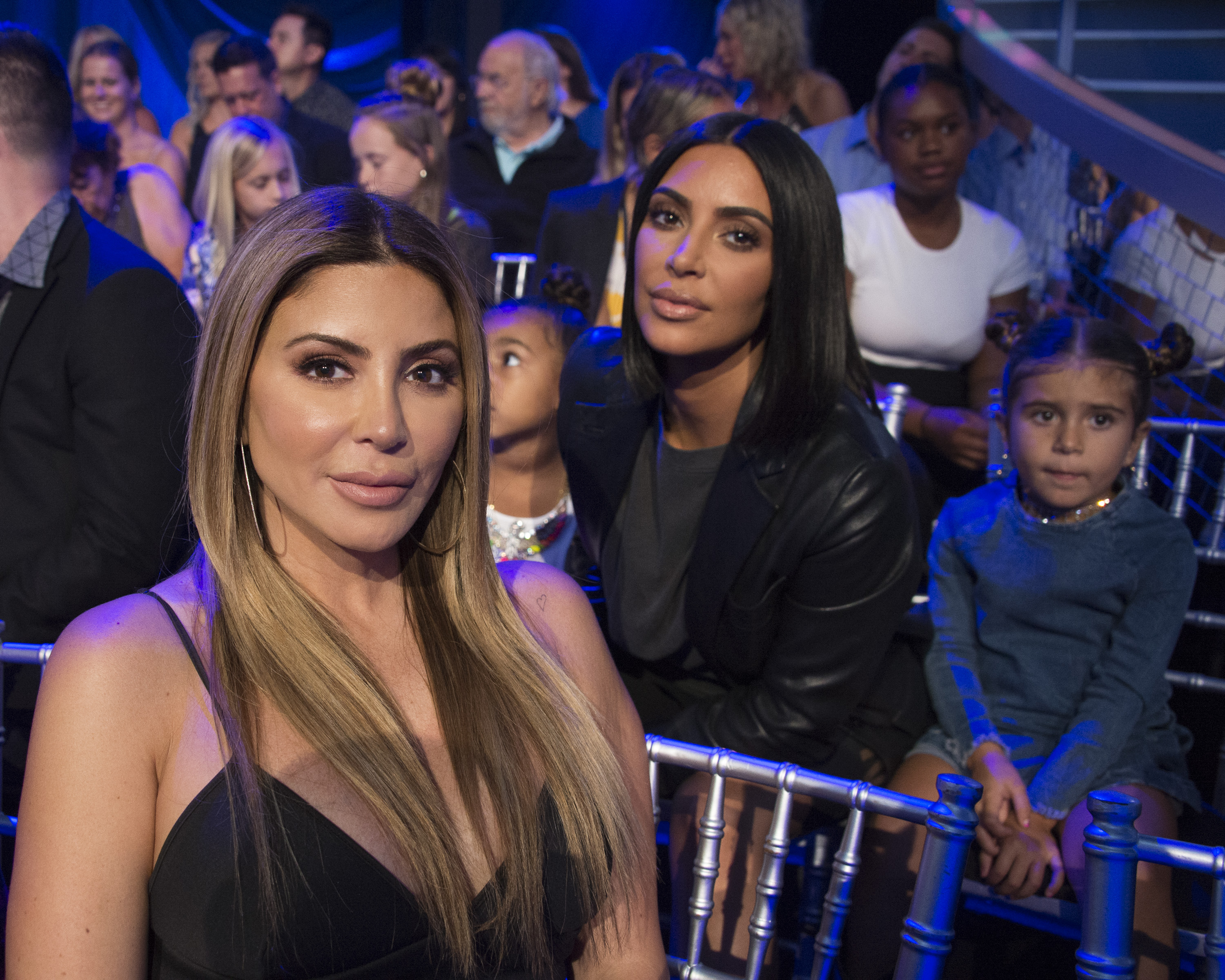 Larsa Pippen spoke freely about her current relationship with the Kardashian-Jenners
For years, Pippen was considered on the Kardashian sisters' closest friends. Pippen has made several appearances on Keeping Up With the Kardashians, often took vacations with the family, and even stood by the reality stars' during some pretty difficult times.
It was pretty clear that Pippen and the Kardashians were the best of friends, and many thought their relationship would stay this way for years to come.
But in July 2020, fans noticed that Pippen and the Kardashians no longer followed each other on social media. Though the reality stars remained mum on why they no longer interact with their longtime friend via Instagram, Pippen addressed the online chatter surrounding their friendship in a note posted to her Instagram Story.
"I woke up this morning blessed and see that everybody is focused on who I am following and who I am not following on social media," she wrote. "I am focused on my children, my new fitness brand Larsapippenfitness, and my relationships in real life. Praying that everybody finds peace in their own lives and focus on what brings THEM happiness."
Though she didn't elaborate on her relationship with the Kardashian family at that time, Pippen did speak freely about where she currently stands with the famous bunch while recently appearing on the Hollywood Raw Podcast with Dax Holt and Adam Glyn.
Larsa Pippen spoke freely about her current relationship with the Kardashian-Jenners
During the podcast, Pippen opened up about her current relationship status with the Kardashian family. Though she didn't give much insight into exactly what caused the rift between her and the reality stars, Pippen did share that she and former BFF Kim Kardashian West "clearly have a different type of relationship" than they did in the past.
The mom of four also suggests that one person, in particular, played a role in their rift, seemingly hinting that it was Kardashian West's husband, Kanye West.
"I just feel like Kanye was in a place where he, you know, he really didn't trust anyone with Kim," she said. "So, I feel like I was the person that was like, 'Oh, like, don't be so close to her because you're so close to her' that, you know, that kind of had something to do with it."
She added, "If your husband feels, like, threatened by my relationship with you, then I don't want to be that person. I've got my own sh*t. I don't want to be, like, that person. Let him feel really comfortable, really secure if I'm not in the picture and just see what happens."
Pippen also noted that she no longer talks to the Kardashians and says that West is the reason for this.
"He literally has brainwashed the whole family into thinking that, like, I don't even know what," she continued. "I don't even know."
According to insiders, the famous family no longer trusts Pippen
After speaking candidly about the Kardashian family in her tell-all interview, insiders revealed to E! News how the famous bunch feels about Pippen's claims.
One insider notes that the family no longer trusts Pippen seeing as she didn't have a problem "talking behind their backs."
"They think she's trying to stay relevant and Kim doesn't appreciate the accusations regarding Kanye," a source told the outlet. "The family is very protective over one another and all feel like she violated their privacy by dishing out details to the public." 
Another source says that moving forward, the family plans to keep their distance from their former friend, adding that Pippen's "toxic energy" is just something they want to avoid at all costs.
As of now, the Kardashians have not directly addressed Pippen's claims.