'The Kardashians' Fans Think Scott Disick is Kris Jenner's '3rd Favorite Child'
Scott Disick and Kris Jenner have a strong bond — and some fans on Reddit think Kris Jenner sees Disick as her '3rd favorite child.'
What would the Kardashians be today without Scott Disick? Although he's not technically a Kardashian, he featured heavily in their first reality TV show, Keeping Up with the Kardashians. When the show debuted, Disick was just Kourtney Kardashian's on-again, off-again boyfriend.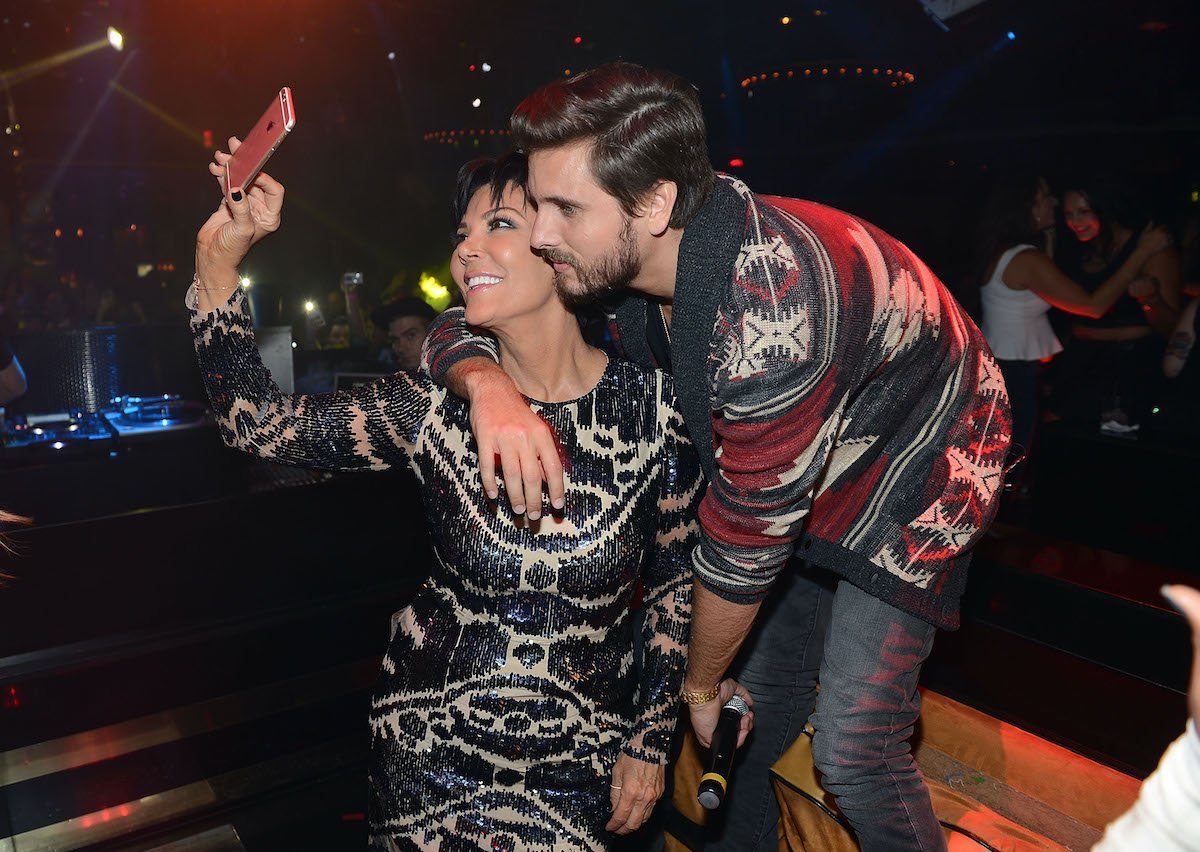 Fans watched as Disick became the father of Kourtney Kardashian's three children, Mason, Penelope, and Reign. He hit the rock bottom of his substance abuse problem and then got clean, all on camera. And he always added a pinch of his trademark self-deprecating humor to the show. Fans think that he did a lot to make the show a hit, and that's part of the reason why Redditors believe he is a fave of momager Kris Jenner. 
Scott Disick lost his parents at a young age 
Although Disick never married Kourtney, there's a good reason why he's so close to her family. Disick lost both of his parents in quick succession. Their passing seemed to send Disick spiraling, but the Kardashian-Jenner family was there for him. The sisters and mom Kris Jenner supported him while he got clean. 
Disick has expressed on numerous occasions that he feels the Kardashians are his only family. He and Kourtney are no longer together and haven't been for a long time. But Kim Kardashian and her sister Khloé Kardashian are still close to Disick.
He is often invited to family functions. And, he's on the new show, The Kardashians, with relative frequency, despite his concerns that Kourtney Kardashian's recent marriage will lead to him being pushed out of the family.
Fans think Scott Disick is Kris Jenner's '3rd favorite child'
Disick obviously loves the Kardashian-Jenners and is clearly close to Kris Jenner. Fans on Reddit think the feeling is mutual. On a recent thread of unpopular Kardashian opinions, one fan wrote "Scott is Kris's third favorite child." It turns out, that wasn't that unpopular of an opinion.
A lot of fans agreed with the sentiment. One user wrote, "I mean if you really think about it, he might as well be her son. It's a very curious and symbiotic relationship they have, with the whole family actually, I wouldn't be surprised if in their minds they replaced Rob with him as the constant male figure of the family."
Other users noted how close Kris has always seemed to Disick, even in the early seasons of the show. That's despite his rocky relationship with Kourtney. "I've been rewatching and I'm on season 7 now I think? And I didn't realize how relatively early on Kris got stars in her eyes for Scott! I thought the animosity lasted A LOT longer," wrote one fan. 
Does Kris Jenner have a favorite child?
The fact is, the KarJenners constantly joke about who Kris's favorite child is. It isn't crazy to think that she does have a favorite because her daughters are constantly referencing that fact. Disick technically isn't her child, but he still may be up there on the favorites list. 
According to The Sun, Kim once said in a KUWTK confessional that she used to be the favorite child. No one would find that hard to believe. She also claims that her younger half-sister Kylie Jenner is the current queen of Kris's heart. 
The KarJens joke that the favorite is whoever is making Kris the most money. She manages all their careers and makes a percentage from whatever they make. But Khloé Kardashian claims she's the third favorite, not Disick. According to CafeMom, Khloé went on Chelsea Lately and complained about how cutthroat the race to the top of Kris's mental list is. "You know, I'm still third place. And I'm not trying to get to No. 1. I get Kim. No one can come between her golden goose," she said.