The Kardashians' Hairstylist is Warning Against Quarantine Haircuts
Find out what the Kardashian hairstylists has to say about quarantine hair makeovers and haircuts.
With the coronavirus (COVID-19) pandemic underway, many people around the world have now been ordered to stay at home and reduce contact with those not living in their household. As a result, regular trips to the hair salon or barbershop are now out of the question. This has led to a growing trend of people attempting to cut their own hair while on lockdown.
However, the Kardashians' hairstylist, Scotty Cunha, is now warning fans against these quarantine haircuts. Read on below to find out why Cunha does not think people should be cutting their own hair and what fans can do instead during the pandemic.
Who is the Kardashians' hairstylist Scotty Cunha?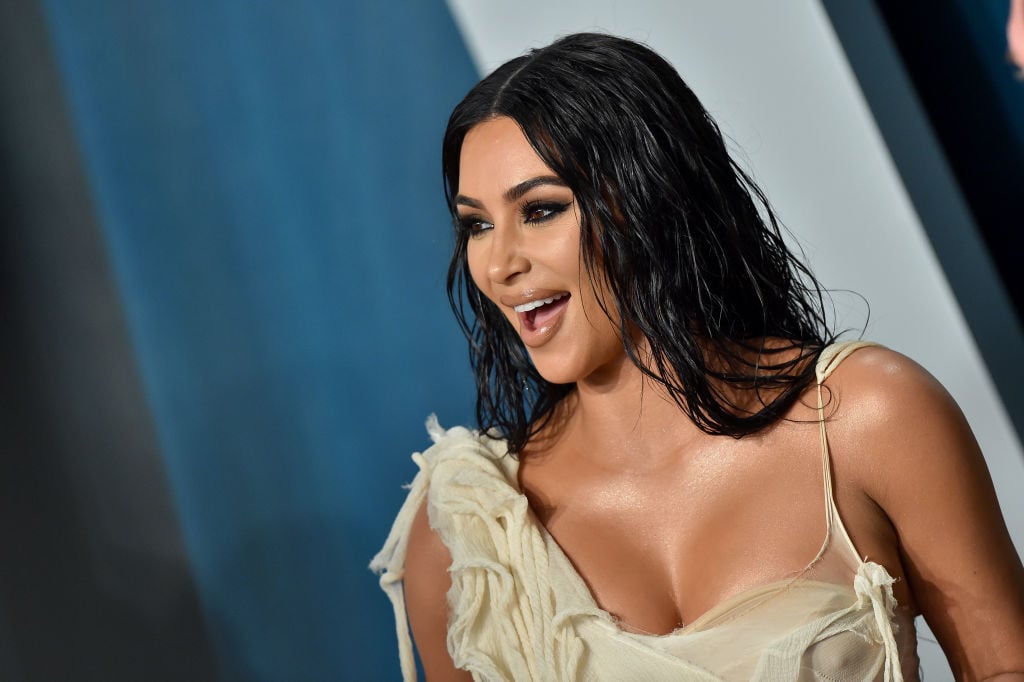 Cunha is the talent behind a lot of the Kardashians' luscious hairstyles that fans see on Keeping Up with the Kardashians. Aside from working with the famous reality TV family, Cunha's resume boasts other famous names as well.
As Luxyhair described him: "From humble beginnings as a Starbucks barista, Scotty has climbed the ranks in the beauty world, touring with Miley Cyrus, styling for major magazines, working with the likes of Kristin Cavallari and Lucy Hale, and of course, famously styling the Kardashians every day."
Scotty Cunha said that cutting one's own hair could cause more 'anxiety'
Although getting an appointment with Cunha is not easy, he is offering a piece of advice to fans everywhere on how to maintain one's hair during the pandemic.
"Don't cut your hair! You're going to have more anxiety," he shared with Page Six. "Leave your haircut alone."
As an alternative, Cunha recommends using a hair mask, such as one from his own line, Rosé Rescue. According to Page Six, the hair mask is "a silk-infused, sulfate- and paraben-free treatment that doubles as a leave-in conditioner." Cunha said that his client often uses it when they would like to be able to condition their hair while "throwing it up in a bun" for a workout.
For those who need root touch-ups, Cunha also suggests using Color Wow's Root Cover Up.
The goal here is to make sure one's hair remains healthy while staying at home so that it will be "fresh, soft, healthy" after the pandemic.
Some celebrities have been cutting their own hair anyway
Despite this warning, some celebrities have been reaching for the scissors anyway.
For example, Carson Daly recently cut his own hair on TV with the help of celebrity stylist Chris Appleton on the phone. He also called in his 11-year-old son, Jackson, to help shave the back of his head.
Meanwhile, Blake Shelton decided to get a mullet with the help of his girlfriend Gwen Stefani.
Other celebrities like Pink, Riz Ahmed, and Brooklyn Beckham are among the list of famous faces who either cut their own hair or enlisted their significant other to act as a stylist for them.
Kim Kardashian is experimenting with her daughters' hair
While attempting to fix one's hair at home can be a risky move, some people are taking it lightly and looking at the COVID-19 lockdown as a way to experiment with different hairstyles without having the pressure of being seen by everyone else.
Kim Kardashian, for instance, is using all the free time she has been getting to try giving her daughters, North and Chicago, new hairstyles. She recently shared a picture on Instagram with the caption: "This pic is old but one thing I am doing during this time is practicing hairstyles on my girls."
Earlier this year, an insider told Hollywood Life that, despite being a busy person, Kardashian is a very "hands-on mom" who tries to do many things with her children by herself.