The Kardashians Keep Getting Cosmetic Procedures Done Despite Knowing the Risks
In November 2007, Kanye West lost his mother, Donda West, to complications after a cosmetic procedure. Kanye was devastated and maintains that his mother is watching over his family and guiding them today. Donda West was 58 years old and the official cause of death was an underlying heart condition, leading medical professionals to believe she may not have had the best care prior to the surgery and afterward.
All the Kardashian/Jenner sisters (except for Kendall) have admitted to some kind of procedure but most of what they talk about is using fillers. Kris Jenner, the mother of the Kardashian sisters,  isn't shy about other procedures she's had done. Fans, however, are not convinced. While the Kardashian/Jenner sisters deny having extensive work done, they often speculate and try to find proof.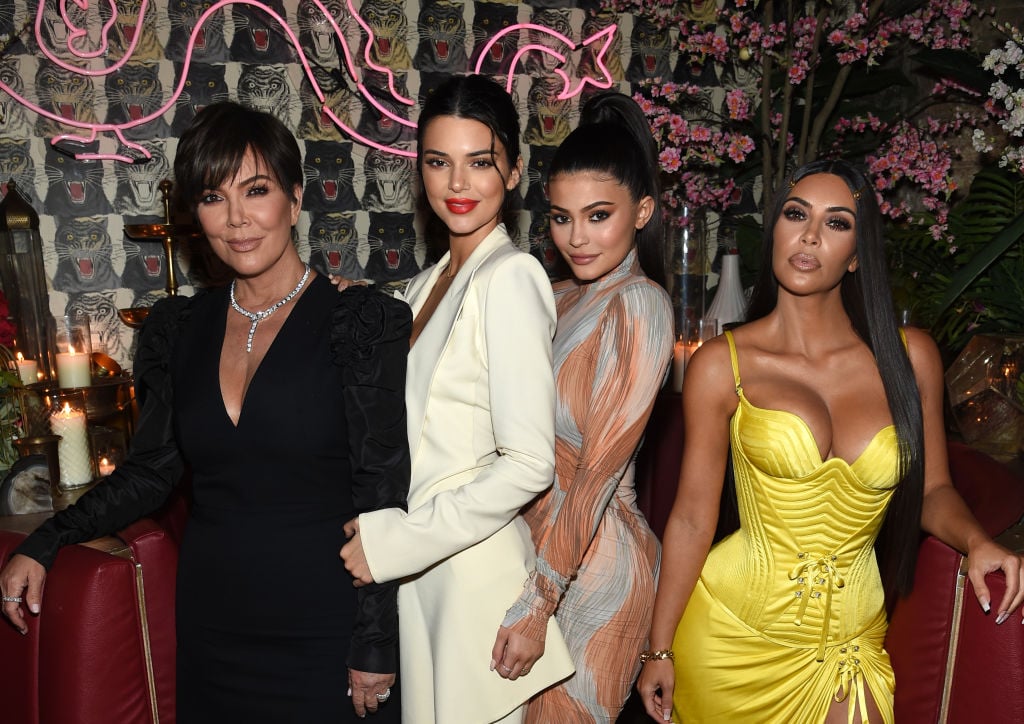 The death of West's mother led to the Donda West law of 2009
Two years after West's mother passed away, another family member became very active in the attempt to make sure the same didn't happen to anyone else. She got the Donda West Act passed and eventually signed into law. What this law stipulates is that pre-surgery screenings would be a strict requirement. However, there is no penalty enacted for breaking this law so medical professionals agreed that it was unnecessary. They reiterated that a credible and competent doctor would perform the pre-surgery checkup either way and they'd always done so.
Kris Jenner and Kourtney Kardashian are open about the procedures they've had done
In 2011, momager Kris Jenner went under the knife to have a neck lift. She admits to other ongoing procedures similar to her daughters such as fillers, Botox, and laser treatments and she is open about having breast augmentation done. Back in the 80s, after Jenner had given birth to Robert Jr., Kourtney, Kim, and Khloé, she sites gravity as the reason for her boob job back then. Later on, the same surgeon removed the implants, reshaped, lifted, and put in smaller ones. Kourtney Kardashian has also admitted having a breast augmentation done, although she regrets the procedure. 
The Kardashian policy on plastic surgery is mostly deny, deny, deny
Kim Kardashian West insists she has never had implants of any kind or a nose job, despite rampant rumors to the contrary. The sisters admit to using various fillers, Botox treatments, and laser treatments to some capacity, except for Kendall who has claimed to never having work done.
Fans are not convinced and are worried about the different procedures as well as all the fillers and products the sisters have injected into their faces and bodies. They speculate and compare photos to try to figure out what's really going on.
Fan speculations continue despite Kardashian sisters' denial about procedures
Although the sisters deny most procedures, fans still wonder about what the sisters might have had done. They are convinced that Kim's backside, breasts, and nose couldn't possibly be her own. They insist that Khloé and Kylie have had work done on their jawlines. People can't seem to believe that the sisters could have gotten the bodies they have by diet and exercise alone, even though they have personal trainers on hand.