The Kardashians Reveal What Their Dad Would Honestly Think About Their Show and Sexy Social Media Posts
The Kardashians have built incredible careers for themselves. The sisters rose to fame on Keeping Up With the Kardashians and parlayed that attention into even greater opportunities — from multimillion-dollar fashion and beauty brands to websites and apps. Unfortunately, their dad, Rob Kardashian Snr., died before any of it, losing a battle with cancer in 2003 at age 59. But the sisters admit he would be "so proud" of the show.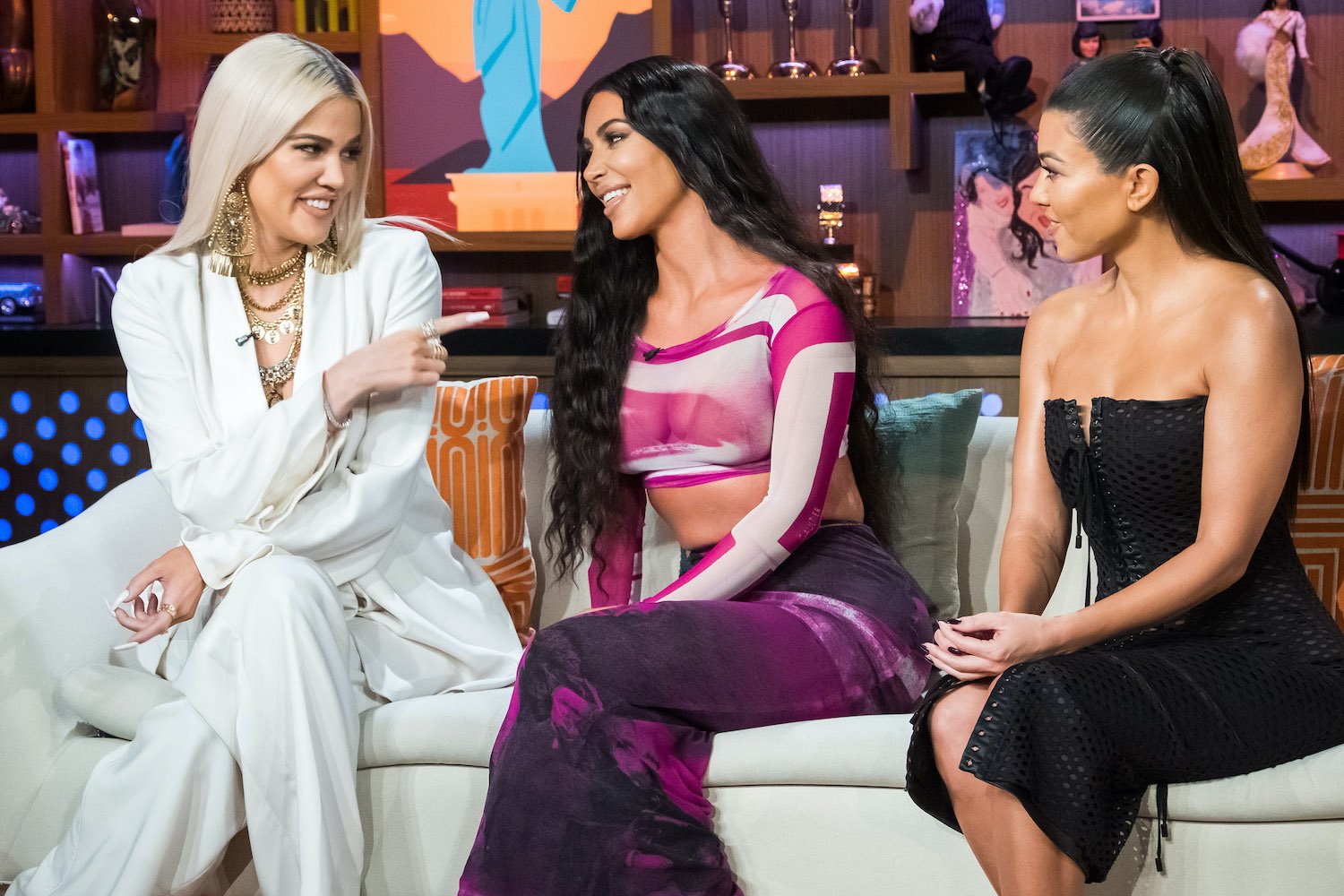 The Kardashians on 'KUWTK' and how their dad would have reacted
The Kardashians looked back on the series in a sit-down with Andy Cohen for his show For Real: The Story of Reality TV. When asked what their dad would think about KUWTK, which premiered four years after his death, the sisters admitted he would be happy for them.
"I know he would [be so proud] because he was the one who ran into the room when The Simple Life was announced and he was like, 'Look how cool, your friends got a reality show!'" Kim Kardashian West said, referring to Paris Hilton and Nicole Richie's old reality TV series.
Kris Jenner and Khloé and Kourtney Kardashian chimed in to say they believe he would have even appeared on the show at one point. "I think 100% he would. It might've taken him a minute but he would have," Jenner said of the lawyer, to whom she was married from 1978 to 1991.
But they acknowledge there were some things about KUWTK he probably wouldn't have tolerated. "I think he wouldn't let us get away with as much though. Like the fights, he would be like, 'This is not OK,'" Kourtney admitted as Kim and Khloé nodded along.
Kourtney also said he wouldn't have liked certain content she and her sisters tend to post on social media. "I think some of the sexiness of our Instagrams or things like that like, we would not be doing," she continued.
"Oh, I wouldn't have posted half the sh*t," Kim said, interrupting. "For sure, for sure, he would have killed me."
The interview comes ahead of the final season of 'KUWTK'
The interview comes as the 20th and final season of KUWTK continues to play out. Kim announced the cancelation in the fall of 2020, explaining to Grazia magazine that she and her family wanted a break after pouring so much time and energy into the show.
"We just need a minute to regroup," she added. "You know, we haven't had a break for fourteen years. We've gone in filming a season, then a spin-off, and I think there's no other way to say it other than, we just live such big lives. And we have kids now. And they need us. There's so much going on that, even just for a minute we need a break."
The family has since secured a deal with Hulu to produce new and exciting content that'll hopefully continue to make their dad proud.