'The Kardashians': When to Watch Hulu's New Show Starring the Famous Family
'The Kardashians' premieres exclusively on Hulu. Here's when to watch and what you need to know about the famous family's new show.
The Kardashians loves the spotlight. After 20 seasons of Keeping up with the Kardashians, the family decided to end their long-running series, disappointing many fans. However, the group couldn't stay away from the camera for long. In December 2020, Kris Jenner announced that she and her five daughters had signed a deal with Hulu for their new series, The Kardashians. For those who just can't get enough of the famous family, here's everything you need to know about the new series, including when it premieres, which days episodes release, and more.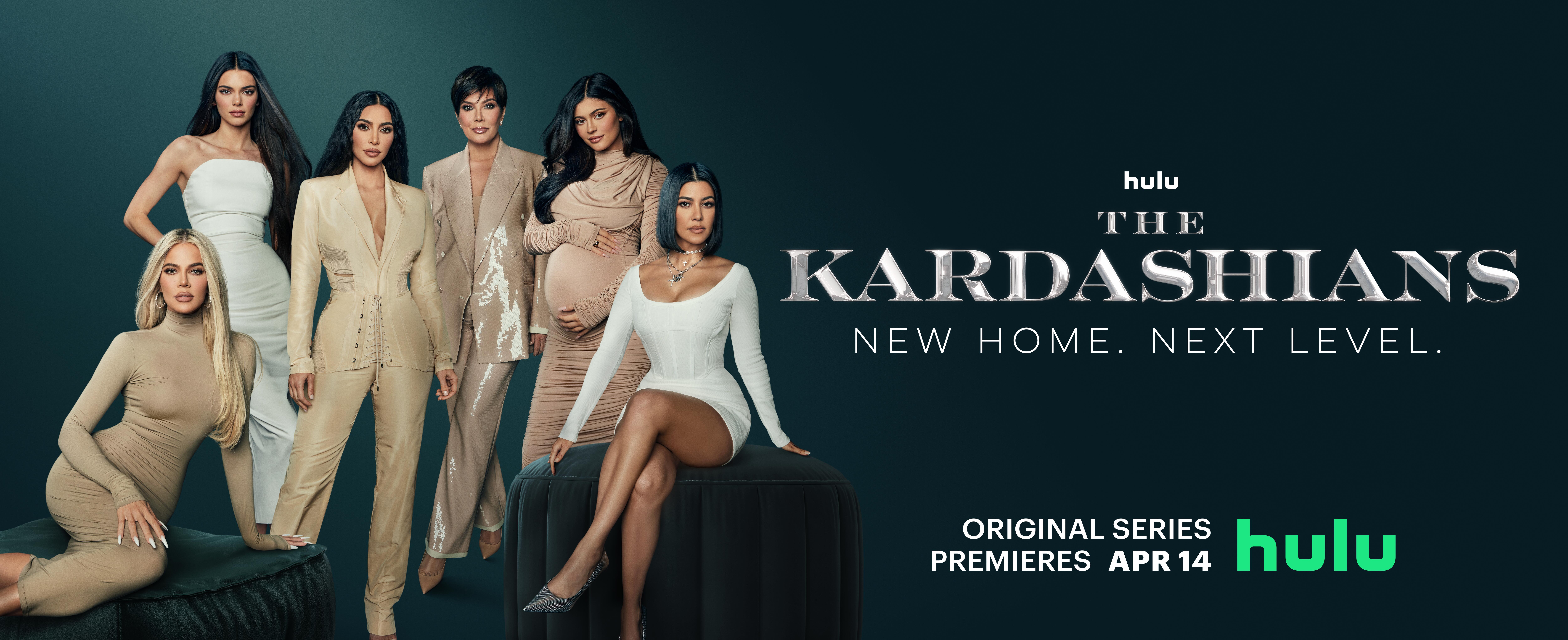 When does 'The Kardashians' premiere on Hulu?
When Jenner first made the announcement about The Kardashians, People reported the series wouldn't land on Hulu until late in 2021. However, the release date is much sooner than anyone expected. The Kardashians will premiere on April 14, 2022, exclusively on Hulu. 
Hulu's synopsis for The Kardashians reads, "The family you know and love is here with a brand new series, giving an all-access pass into their lives. Kris, Kourtney, Kim, Khloé, Kendall, and Kylie bring the cameras back to reveal the truth behind the headlines. From the intense pressures of running billion-dollar businesses to the hilarious joys of playtime and school drop-offs, this series brings viewers into the fold with a rivetingly honest story of love & life in the spotlight."
What days of the week will new episodes premiere on Hulu?
According to The Hollywood Reporter, The Kardashians runs for 40 episodes across two seasons of the show. Since the premiere date is on a Thursday, it's assumed that new episodes will drop each Thursday on the streaming platform. However, Hulu hasn't announced what time the show will be available to subscribers.
Will 'The Kardashians' spotlight Kim and her relationship with her new boyfriend, Pete Davidson?
Kim Kardashian and Kanye West recently made headlines when they announced their divorce. West made some disturbing social media posts after Kim was seen out with Saturday Night Live star Pete Davidson. However, fans should prepare for disappointment if they hope to see Davidson in The Kardashians. 
Kim told Variety, "I have not filmed with him [Davidson]. And I'm not opposed to it. It's just not what he does. But if there was an event happening and he was there, he wouldn't tell the cameras to get away. I think I might film something really exciting coming, but it wouldn't be for this season."
However, the oldest Kardashian sister, Kourtney, plans to showcase some of her relationship with fiancé Travis Barker. Kourtney spoke about her relationship with Barker in a separate interview with Variety.
"I definitely hold my relationship really close. It's so sacred to me and I am very protective of it. I think I've learned a lot of lessons. There is a lot of us on there, and we've had such a good time doing it because we have such a good time when we're together, but I definitely want to protect it as much as I can. But also, this is my life."
Kourtney's ex and father of her three children, Scott Disick, was seen filming with Jenner recently, which hints he'll appear in The Kardashians as well. 
Stay tuned for the latest entertainment news, including updates on The Kardashians, right here at Showbiz Cheat Sheet!