The Kid Laroi Teases New Music With Tame Impala
The Kid Laroi's song "Stay" featuring Justin Bieber has topped charts and broken records since it came out in July 2021. Now, the 18-year-old Australian rapper might be doing a new musical collaboration with Tame Impala.
Here are the hints The Kid Laroi dropped on social media that he's working with the psychedelic group.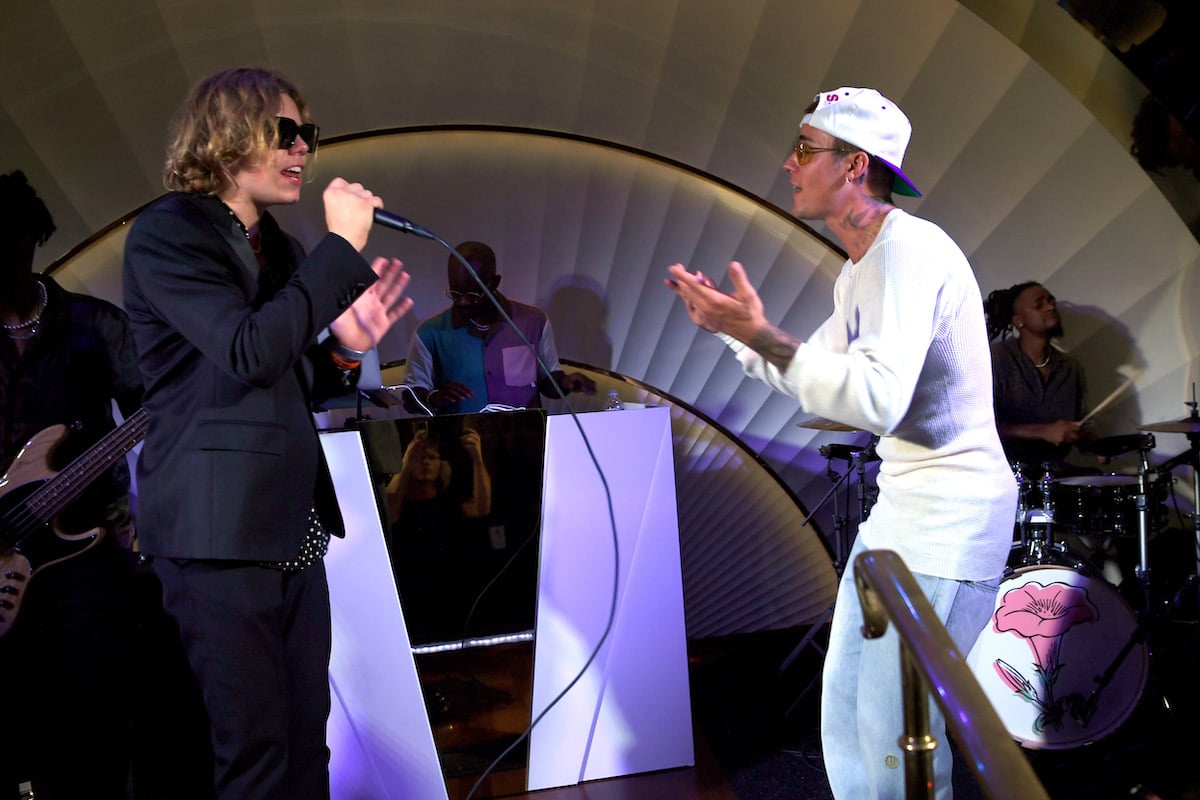 The Kid Laroi's biggest hit so far is "Stay" featuring Justin Bieber
On July 9, The Kid Laroi released "Stay" and its accompanying music video. The song, which features Justin Bieber, peaked at number 1 on the Hot 100, becoming Laroi's highest-charting single in the United States. 
According to The Daily Mail, "Stay" has maintained the top spot on the Billboard Hot 100 chart for six weeks so far. This record ties the song for the third-longest streak by two or more co-billed male artists in the chart's 63-year history.
The song ties "Say, Say, Say" by Paul McCartney and Michael Jackson from 1983, and is behind "Ebony & Ivory" by Stevie Wonder and Paul McCartney from 1982 at seven weeks and Despacito by Luis Fonsi & Daddy Yankee (feat. Justin Bieber) with 16 weeks in 2017.
With so much success from his collaboration with Justin Bieber, it makes sense that The Kid Laroi would want to create more music with other artists.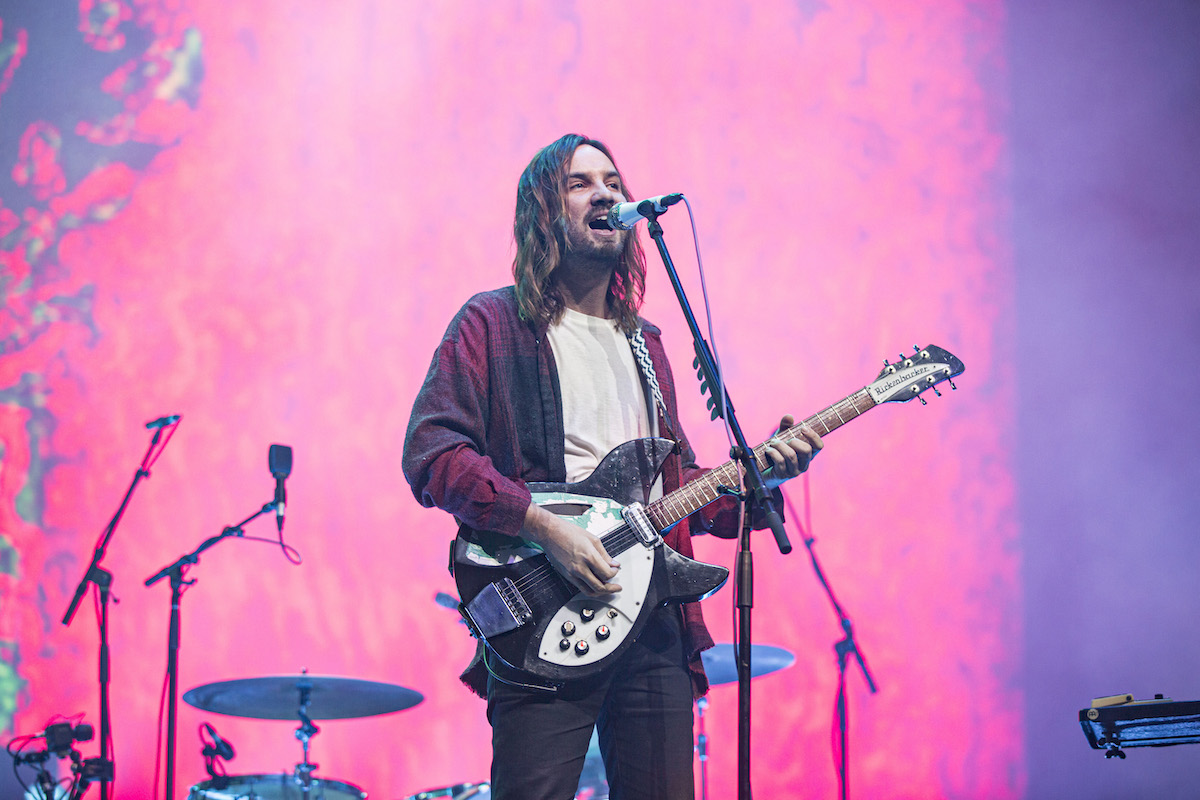 The Kid Laroi teased a new collaboration with Tame Impala on social media
On Oct. 12, The Kid Laroi posted a couple of images to his Instagram Stories that have fans thinking he's working on new music with Tame Impala. 
The first photo Laroi shared was of Tame Impala's frontman and primary songwriter, Kevin Parker, seated in a chair with his legs crossed while Laroi sits next to him on the floor, wearing his omnipresent sunglasses. Both musicians were staring away from the camera in the photo. 
Although Laroi didn't offer any explanation for the picture, he did add a cryptic series of emojis to the photo. A pill, a police car, a romantic couple, and a glass of dark liquor were the emojis he chose as a caption. 
The following picture in The Kid Laroi's Instagram Stories was a black and white shot of himself and Parker sitting next to each other in what appears to be a music studio, further hinting at a potential collaboration.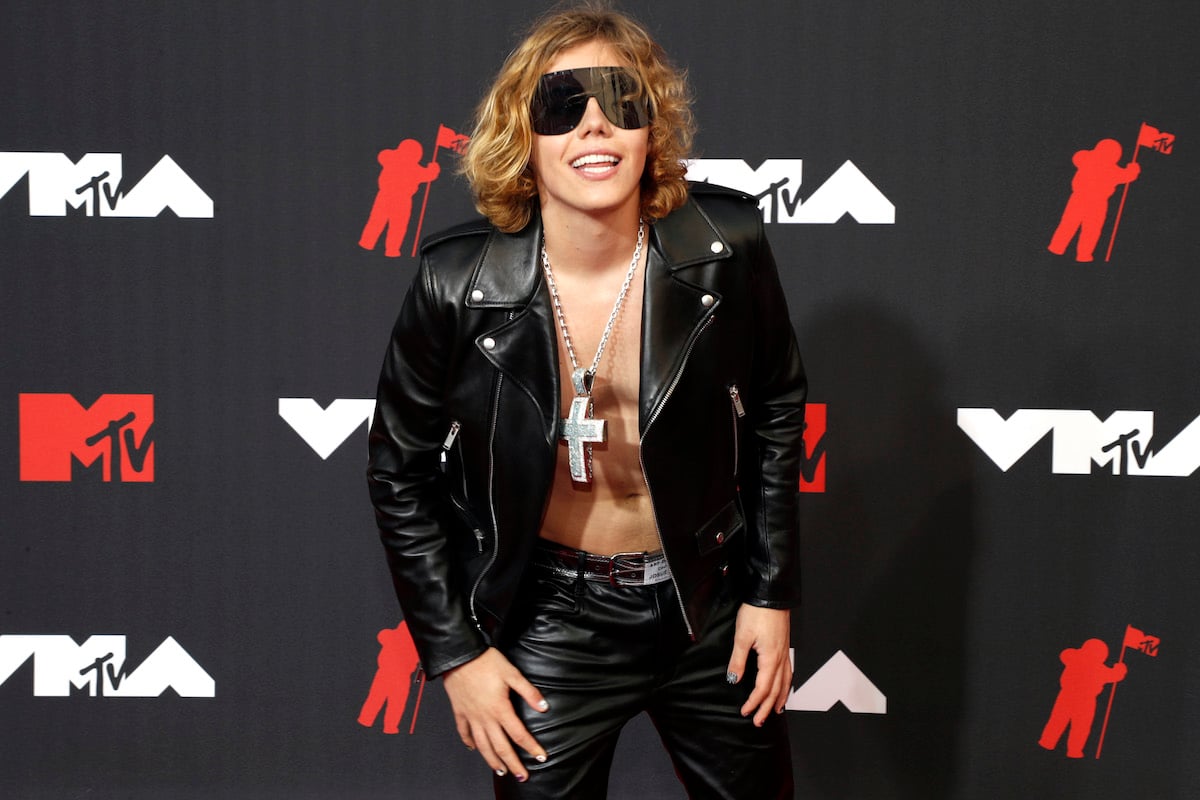 RELATED: Why The Kid Laroi Dropped Justin Bieber's Manager for Miley Cyrus' Manager After Just Three Months
The Australian rapper recently dropped Justin Bieber's manager
It seems like The Kid Laroi is making an effort to differentiate himself from Justin Bieber, which could be why he's working with the psychedelic group's frontman. 
Despite his massive success working with manager Scooter Braun, Laroi switched to a new manager just three months after signing with the man who made Justin Bieber a household name.
The "Without You" singer's new manager, Adam Leber, also represents several stars. Miley Cyrus, Lil Nas X, and Labrinth are all on Leber's current roster. Leber just launched his own company, Rebel Entertainment (Rebel being his last name spelled backward), in April 2021.
Laroi's new manager told Billboard that he doesn't want his client to burn out, which happens all too often with hot new talent. "I think where a lot of mistakes are made, especially with new artists, is trying to do too much, too soon.
"It's easy to get enamored with all the opportunity coming your way and lose sight of the most important thing, which is the music. Honestly, my goal right now is to take as much off his plate that isn't locked in so he can really focus on making his next great body of work."
The Kid Laroi is currently working on his first full-length album, expected for release in 2022.