Who Is The Kid Laroi's Girlfriend Katarina Deme?
The Kid Laroi has been making headlines for his music. But fans want to know who his girlfriend, Katarina Deme, is.
The Kid Laroi has been making headlines ever since his song "Stay" broke records. Fans may know a lot about the young Australian rapper, but they may not know his girlfriend, Katarina Deme. 
Here's everything you need to know about Deme and her relationship with Laroi.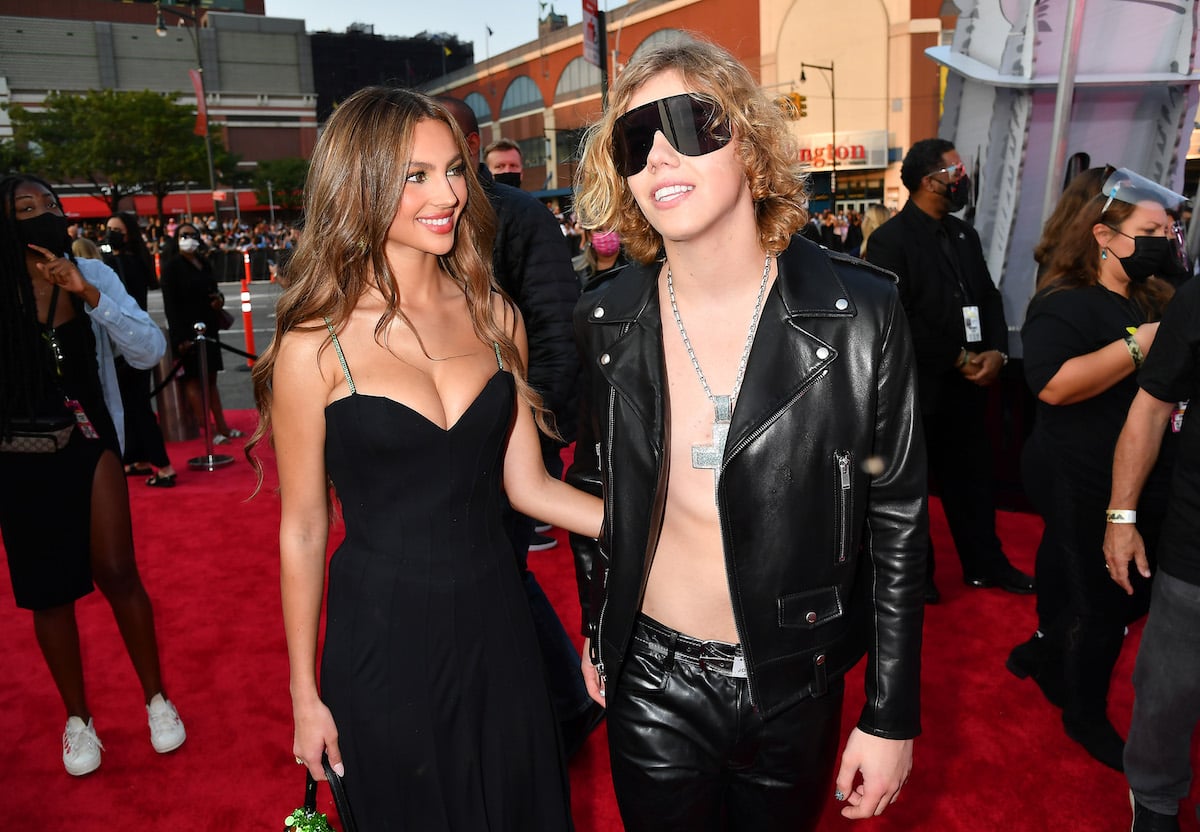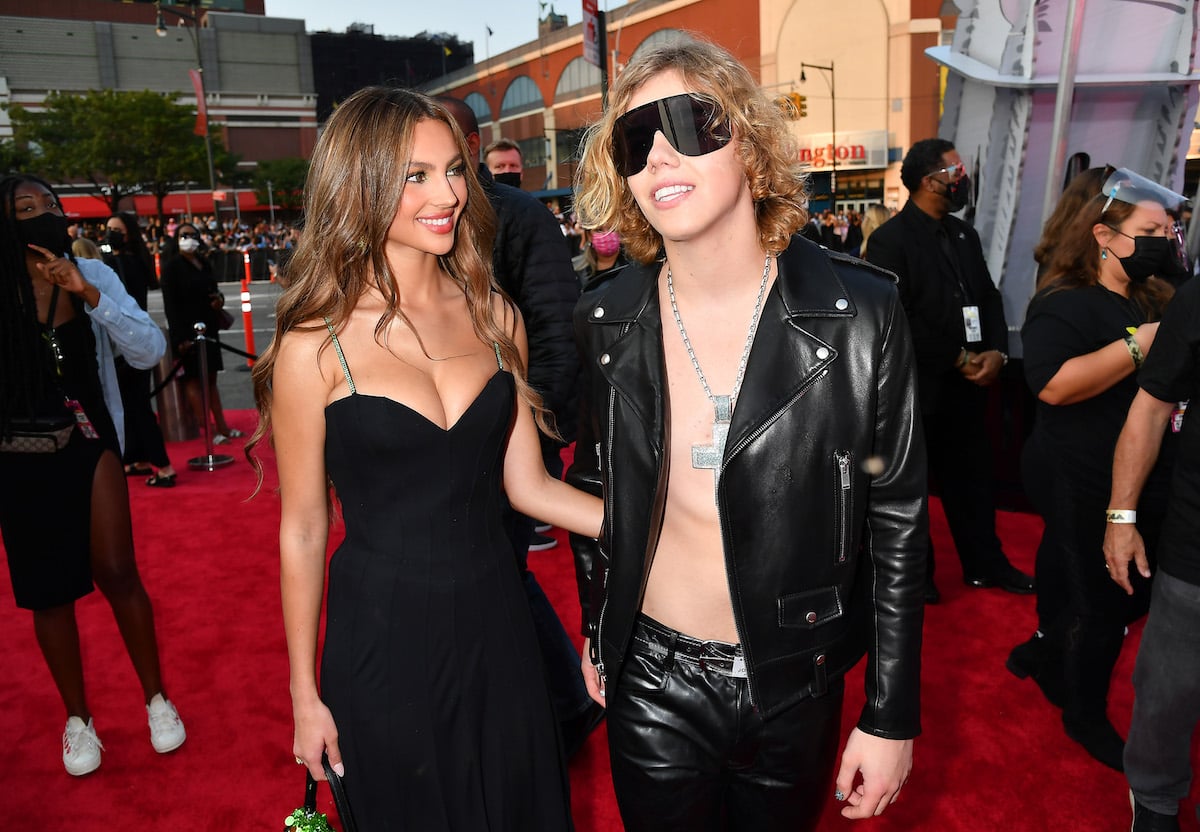 The Kid Laroi got his big break with 'Stay'
Although he is only 18 years old, The Kid Laroi, whose real name is Charlton Kenneth Jeffrey Howard, has already been in the music industry for years. But his most successful song so far is "Stay," featuring Justin Bieber.
"Stay" reached number 1 on the Hot 100, becoming Laroi's highest-charting single in the United States. He performed the hit with Justin Bieber at the 2021 VMA awards, where he was nominated for Best New Artist and Push Performance of the Year for his single "Without You."
According to Daily Mail, "Stay" has remained at the top spot on the Billboard Hot 100 chart for six weeks so far. At six weeks atop the Hot 100, "Stay" ties for the third-longest streak for a song by two or more co-billed male artists in the chart's 63-year history.
In September, The Kid Laroi dropped manager Scooter Braun (who is also Justin Bieber's manager) for Adam Leber, who represents stars like Miley Cyrus and Lil Nas X. Laroi had only been working with Braun for three months when he decided to make the switch.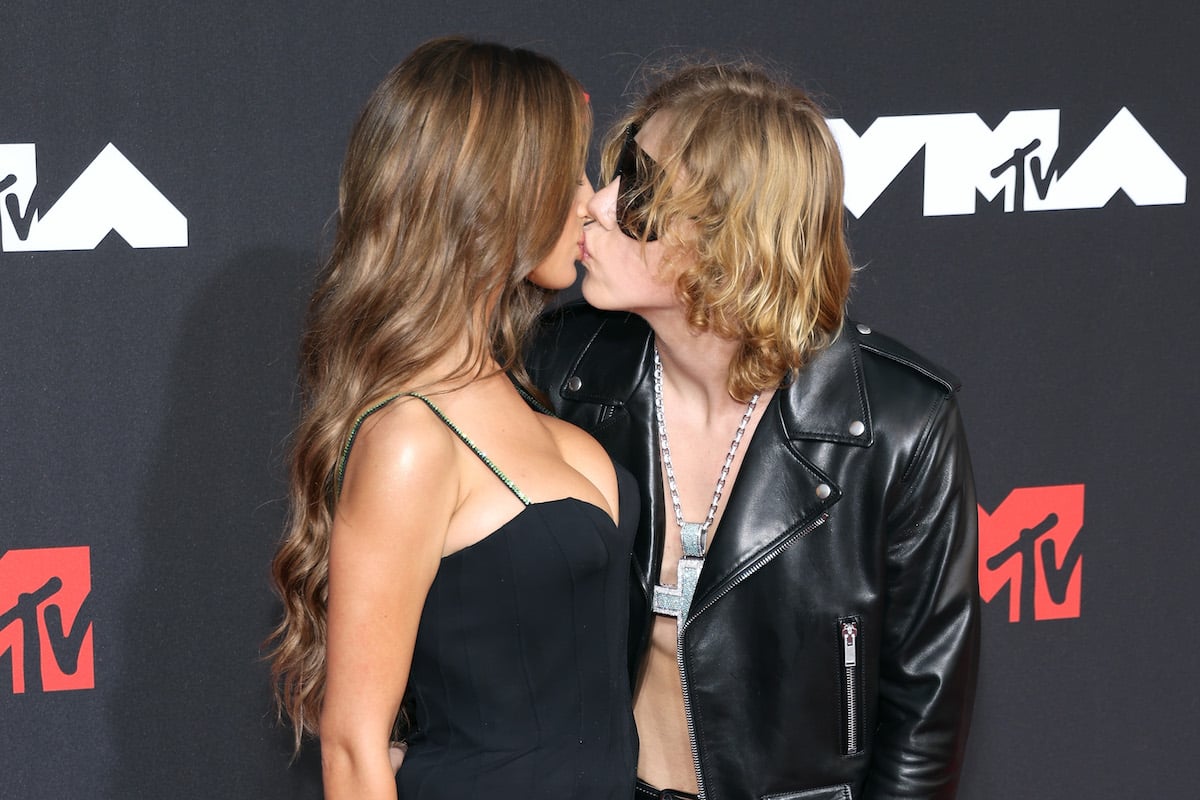 Katarina Deme is The Kid Laroi's girlfriend
The Kid Laroi's girlfriend is Katarina Deme, whose real name is Katarina Demetriades. She also goes by Kat on social media. Deme is an influencer, model, and actor. According to her IMDb profile, which was written by her mother, Deme "first rose to TikTok and Instagram stardom in 2019," and her "talents include singing, horseback riding, polo, skiing, snowboarding, fencing, surfing and swimming."
She has appeared on the television show Will & Grace and acted in the films Then Came You and Saturn Returns. Deme has modeled in multiple print and media campaigns. 
The 17-year-old influencer has over a million followers on Instagram and TikTok.
The Australian rapper has been dating girlfriend Katarina Deme for over a year
The Kid Laroi hasn't been shy about his love for girlfriend Deme. He frequently posts photos of her on his social media and seems quite smitten with the model. 
On July 24, Laroi posted a couple of photos on Instagram to celebrate his one-year anniversary with Deme. In the first, Deme looks up at Laroi lovingly and smiles while he gazes down at her earnestly through sunglasses. The second photo offers a better look at their outfits as Deme stares into the camera, showing off her zebra print shoes, and Laroi looks at the ground. 
He captioned the images, "1 year with you and I'm happier than ever 💟 time flies kid.."
On Sept. 13, the day after the 2021 MTV VMAs, Deme posted a series of photos on her Instagram showing her walking with Laroi on the red carpet. She captioned the pictures, "this was basically our prom."
It seems the young couple has already celebrated some exciting milestones together and may have many more in the future!