'The King of Queens': Leah Remini Said This Was the '1 Hurdle' the Sitcom 'Couldn't Seem to Clear'
Kevin James and Leah Remini achieved celebrity status through their popular sitcom, The King of Queens. On CBS for nine seasons, the comedy maintained a strong fan base until going off the air in 2007. Despite the show's success with viewers and critics, The King of Queens was never on the radar when it came time to hand out awards.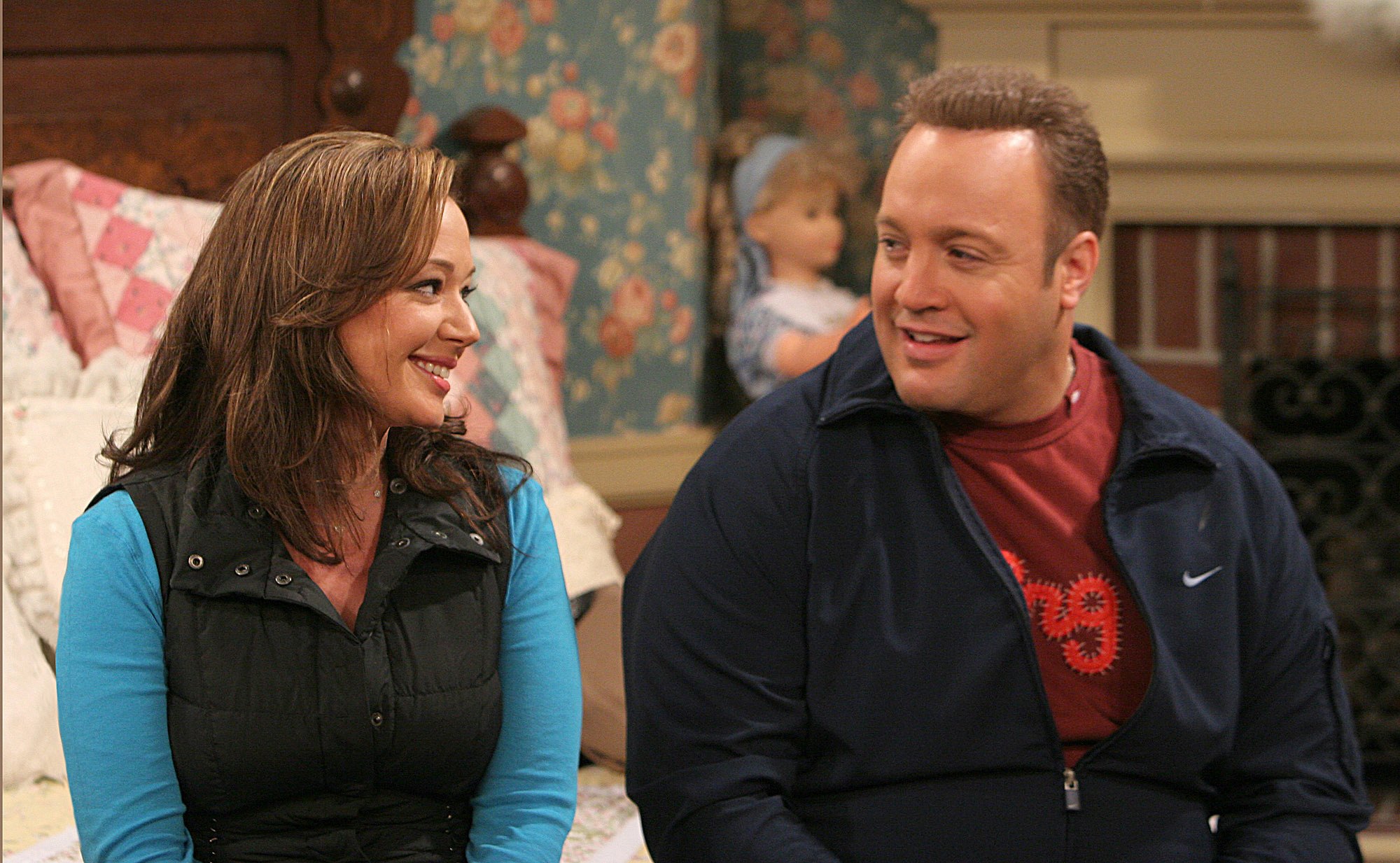 'The King of Queens' went award-less
The sitcom gained in momentum with each season thanks to solid comedic performances by James and Remini, as well as a talented supporting cast that included Jerry Stiller. Still, The King of Queens was always absent when lists of nominees for any type of award were released.
"There was one hurdle King of Queens couldn't seem to clear," Remini wrote in her memoir, Troublemaker: Surviving Hollywood and Scientology. "That was winning an award. Any kind of award."
Remini noted how her Hollywood colleagues often got nods for their work both in front of and behind the camera, but The King of Queens' cast and crew went unrecognized for all nine seasons.
"Emmy had no love for us," she remarked. "No one, not even the sound-mixing guys, got so much as a nomination for the show. We had a hit show, but it was a blue-collar show."
RELATED: 'King of Queens' Star Leah Remini Says Kevin James 'Ruined Me For Life' — But in a Good Way
People's Choice Awards didn't name 'The King of Queens'
The King of Queens consistently brought in impressive ratings and the actors were often showered with attention by fans. Remini assumed a People's Choice Award would have been in the cards for the show.
"I thought we could at least get nominated for a People's Choice, whose ceremony aired on our network," she explained, adding her trademark humor. "Can't you even buy these things? Was it really people voting?"
As an example, Remini pointed to the ill-fated series Bette, starring Oscar nominee Bette Midler, which was cancelled early in its run but still garnered an award.
"Show's like Bette, which didn't even make it through a full season, won one," The King of Queens alum noted. "I'm a big fan of Bette Midler, but come on. I knew we were the people's choice, because I had people coming up to me every day saying we were their choice!"
'The King of Queens' was an international hit
Remini gave props to the other sitcoms that were in their lineup on CBS, which helped The King of Queens maintain a massive audience. By the time the series was halfway through its run, the show was getting plenty of critical acclaim.
"Going into our fifth season in 2002, King of Queens continued to dominate our Monday night 8 p.m. time slot, as we had done every season before, thanks in part to our comedy block that included Yes, Dear and Everybody Loves Raymond," she wrote. "Even the critics admitted the show wasn't as unfunny as they first said it was. … Entertainment Weekly, known for its snarky editorial tone, called us TV's best comedy in its 2002 year-end issue."
RELATED: 'The King of Queens': Why Leah Remini 'Never Recovered' From the Show Ending
As for The King of Queens having an empty awards shelf, Remini's co-star helped her put things into perspective and reminded her of their international appeal.
"If you ever feel bad about yourself Leah, I need you to go to Germany," James told Remini. "We're like the Beatles over there."