'The King's Affection': Fans Get First Official Teaser Video of Historical K-Drama Starring Rowoon and Park Eun-Bin
SF9's Rowoon and actor Park Eun-Bin star in the upcoming Netflix Korean drama, The King's Affection. The historical romance previously gave fans its first teaser poster showing the main actors in their character roles. On Sept. 12, KBS officially released the drama's first video teaser, and it has fans excited. The short video showcases Park's double personality character as she switches from a carefree princess to a royal prince. The King's Affection will be another binge-worthy and heart-racing romance with drama and political intrigue.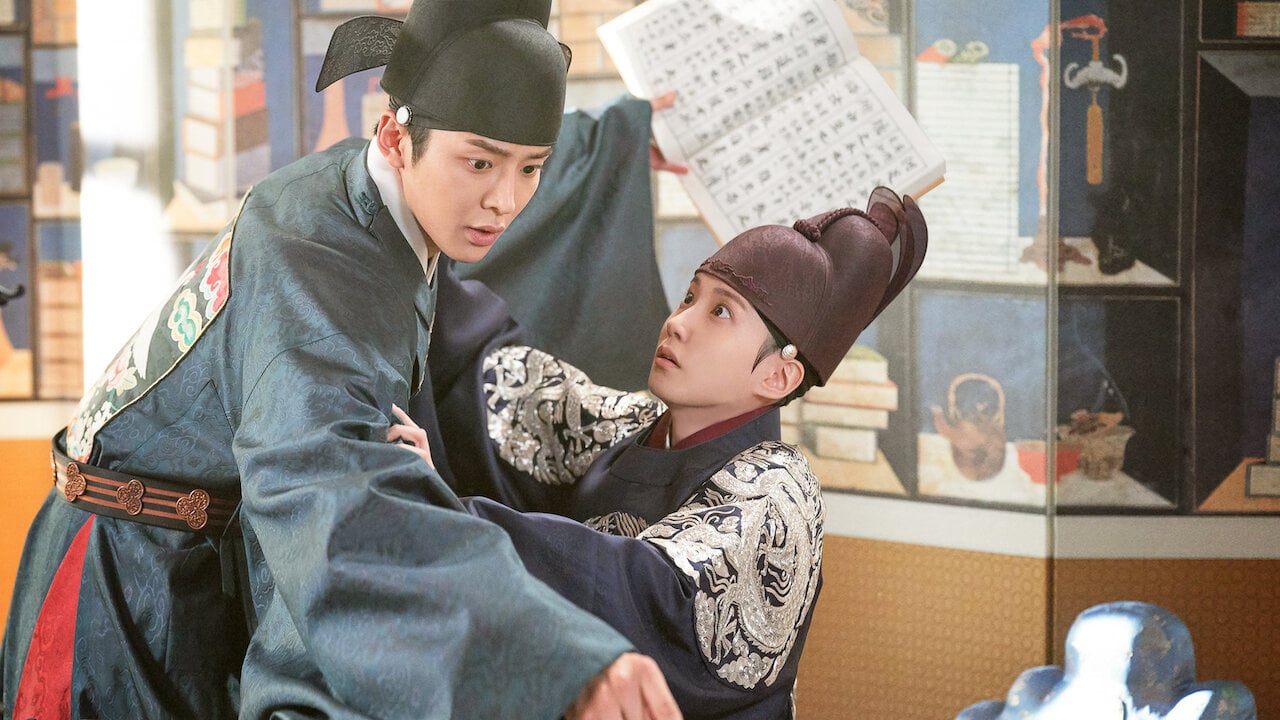 A secret female twin becomes a prince after her brother's death
The King's Affection is based on a manhwa (Korean comic) and tells the story of two twins, one female and one male, born to the king's concubine. The female infant is unaccepted and abandoned. She grows up living a life in secret from her actual royal title until her brother suddenly dies. Lee Hwi (Park Eun-Bin) returns to the palace to pose as the male prince. Because of her secret, Lee Hwi lives a lonely life isolating herself from others.
The story changes when she starts to develop feelings for her teacher, Jung Ji-Woon (Rowoon). Ji-Woon is from a noble family and known for being handsome, bold, and tenacious. As the son of a government official, Ji-Woon's life was predetermined. But, Ji-Woon decides to forge his own path. Lee Hwi now battles her growing feelings for Ji-Woon as she keeps her secret from being revealed.
Video teaser of 'The King's Affection' shows a carefree princess turn into a prince
RELATED: 'Hospital Playlist 2': K-Drama Returns From Hiatus With New Romantic Relationships
According to Soompi, KBS released the first official teaser trailer for The King's Affection, and it did not disappoint. The trailer starts with Lee Hwi as a princess dressed in a light pink hanbok (traditional Korean clothing). She looks carefree and happy as she joyfully runs down a hallway with a hazy and romantic white light illuminating the scene.
As Lee Hwi continues down the hallway, there is a shift. She crosses a barrier that changes her into the crown prince, leaving her carefree persona behind. As the prince, the smile vanishes from her face, and she looks cold and aloof. Having to guard a heavy secret takes a toll on Lee Hwi. She is caught off guard and she is stumbles into her teacher, Ji-Woon.
The teaser video ends with both characters looking intently at one another as the scene pans out to show their remarkable height difference. The producers of the K-drama tease, "As fall approaches, our sentimental cells that have been fast asleep are starting to wake up again. Please look forward to the legendary chemistry that Park Eun-Bin and Rowoon will create through their dazzling visuals and exquisitely detailed acting." The upcoming K-drama will also stream on Netflix.
Rowoon talks preperation for 'The King's Affection' and Park Eun-Bin's first character stills
RELATED: K-drama Actor Song Kang Called 'The Son of Netflix' and Here's Why
In an interview with Cosmopolitan, Rowoon talks about his upcoming character and preparation for the role of Ji-Woon. The King's Affection is the first historical drama Rowoon has starred in. "A historical drama is ultimately a fantasy. Although there's historical research on the time period, actors need a lot of imagination since they haven't actually lived during that time," said the actor and K-Pop idol. Rowoon also mentions trying to find the right tone of voice for his on-screen character.
Released set stills of Ji-Woon show Rowoon fitting into his role well. Rowoon wears traditional Korean clothing of the time and with an approachable demeanor. According to Soompi, the drama's producers have said, "Rowoon is becoming the mood maker of the set by properly embodying Jung Ji-Woon's personality."
Fans also got a first look at Park as Lee Hwi. The official stills show her as the prince with a cold and unapproachable demeanor. Lee Hwi puts up a front to protect her secret and herself from others. Her loneliness leads her to have a temper and a sharp personality. "With just her eyes, Park Eun Bin is showing an impressive performance by creating an unapproachable aura of the imperative crown prince Lee Hwi," said the drama's production team.
The King's Affection premieres on Oct. 11 on Netflix.