'The King's Affection: Why Its The Best Gender-Bending K-Drama on Netflix to Dive Into
The Netflix K-drama 'The King's Affection' takes fans on a layered and complex story as a female twin posing as a male prince. Into adulthood, her first love returns but her feelings and secret are forbidden.
Netflix's The King's Affection has gotten some high praises since its debut in October. The historical romance takes on a different type of storyline that adds a level of complicated intrigue. In this Korean drama, the royal prince is a woman who posed as her twin brother after his untimely death as children. The King's Affection is a gender-bender historical K-drama as the prince must guard her secret and keep her feelings for her teacher at bay.
Fans will go on a rollercoaster of emotions as the whirlwind romance between Dam-i (Park Eun-bin) and Jung Ji-woon (Rowoon) forms. But, Ji-woon is unaware his feelings for the prince are not necessarily forbidden, as Dami-i must guard her feelings for everyone's safety.
[Spoiler alert: This article contains mild spoilers about The King's Affection.]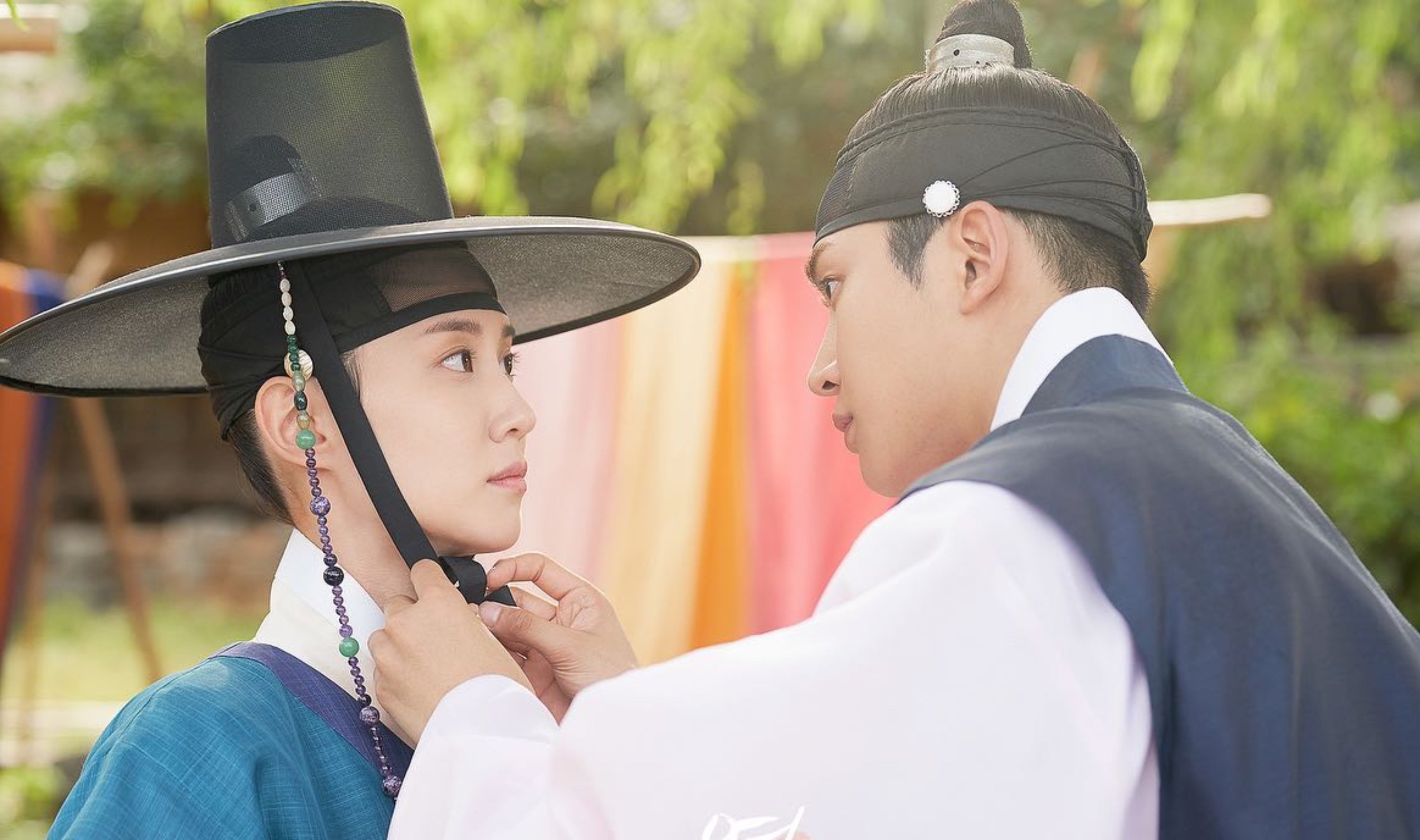 'The King's Affection' uses the guarded secret trope well
Many K-dramas use tropes often seen in various storylines because it works among audiences and fans. Dramas like What's Wrong With Secretary Kim? and The King's Affection use the hidden past/secret to their advantage. In the drama's first episode, the queen gave birth to twins. According to superstition, the future prince having a twin sister undermines his future power. The king orders the female child's death.
Instead, the queen fakes the child's death and sends her away from the palace. The secret was well guarded until Dam-i returned to the palace years later as a court maid in training. Dam-i meets her twin brother but is initially unaware they are siblings. When they swap roles, the palace learns Dam-i is alive and orders her death. A mercenary unknowingly kills the real price instead.
The queen and her trusted allies can not let the king know the truth or meet death. Dam-i gives up her life and name and grows up pretending to be the real male prince, Lee Hwi. Because of this, it adds a level of sorrow, sadness, and loneliness to Dam-i's character. She grew up pretending to be a male and developed a cold persona to protect herself and her secret.
'The King's Affection' tests the gender-bender element with a romance
As the K-drama goes on, fans understand why Dam-i is known as a cold-hearted prince. Letting anyone know her secret means death, and she has been able to fool the palace she is a male. But, her feelings as a woman are tested with the arrival of her new royal tutor Ji-woon. Dam-i realizes Ji-woo was her first love before tragedy struck.
Fans will see how the dynamic between the two characters unfolds. Ji-woon cannot help but find a striking similarity to his first love but knows it cannot be true as the prince is a male. Despite knowing the prince's gender, Ji-woo starts to develop romantic feelings, and so does Dami-i. But during the period, same-sex relations were forbidden.
There is a tug-and-pull battle as fans know Dam-i is a woman while Ji-woon battles his supposed unpure feelings. "The moment that Lee Hwi and Ji-woon each become aware of their own feelings and approach one another, they begin to face their unavoidable destiny," said the producers, according to Soompi.
The Netflix K-drama has a complex love triangle
A K-drama would not be without a love triangle, but The King's Affection takes it to an exciting level regarding gender-bender. While Dam-i and Ji-woon are caught up in their complex emotions for each other, a third character is also involved. Lee Hyun (Nam Yoon-su) is Dam-i's and Lee Hwi's cousin.
Over time, fans realize that Lee Hyun sees Dam-i in a different light than just being a protector and friend. "He is kind-hearted and considerate to Lee Hwi. Most importantly, he has kept her most sacred secret. But as time goes on, Lee Hyun realizes that his feelings for Lee Hwi are much more romantic in nature," according to Soompi.
Lee Hyun faces the same dilemma of his feelings for the prince being forbidden when he is actually aware of who she really is all along. The King's Affection throws in another issue for Dam-i in the gender-bending storyline. Dam-i is at an age where the prince must marry to secure the future throne. When a nobleman's daughter is brought into the storyline, she becomes smitten with the prince and brings up the danger of marriage.