'The Kissing Booth 2': What Joey King and Jacob Elordi Thought It Was Like Working Together as Exes
After their real-life breakup, actors Joey King and Jacob Elordi had to work together as exes while they filmed 'The Kissing Booth 2.'
The Kissing Booth 2 premiered on Netflix on July 24, 2020. Joey King and Jacob Elordi met on the set of 2018's The Kissing Booth and began dating. However, they broke up before filming for The Kissing Booth 2 began. Over the past few months, King and Elordi have given interviews that revealed what it was like for them to work on The Kissing Booth 2 after their breakup.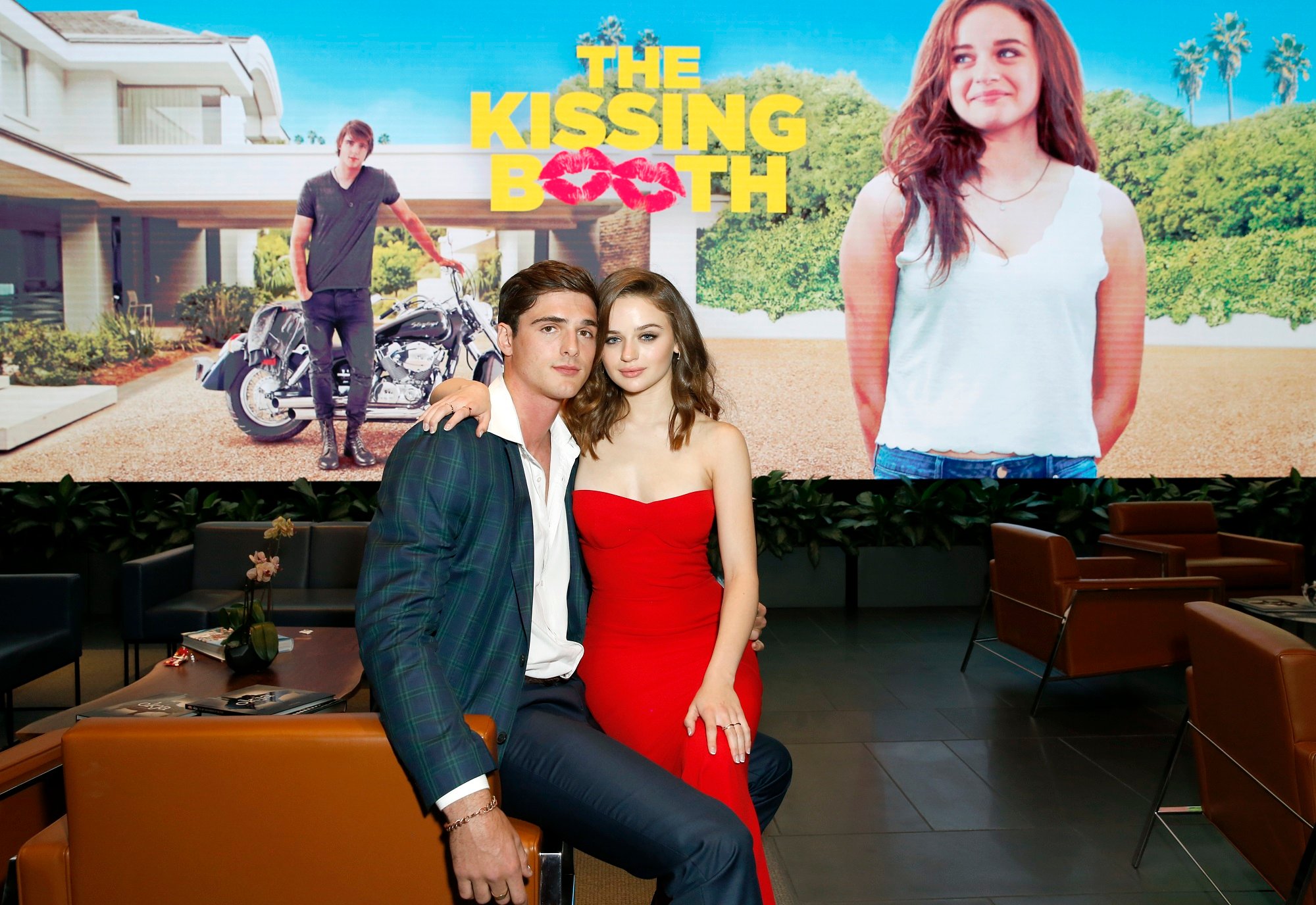 Their breakup was hard for Joey King
Because King and Elordi's relationship began while working on a popular movie, their relationship was put under even more scrutiny from fans. This made their breakup that much harder for King.
"All you can really do at that point is shut your phone off and crawl into your sister's bed and watch Friends with her, because when you're going through something and the world wants to go through it with you or [wants] to get every piece of detail from you about it, it's really difficult. Some of these things are just meant for you," King told Refinery29.
While it was hard to go through, she understands fans' obsession with celebrity relationships, especially when it comes to social media.
"They can't understand; they can't grasp, that reality could be completely different and completely not the same as what you see. So I think that the reason why it was really difficult for them to let up on it is because they just have a fantasy idea of someone else's life, when it's not like that at all," said King.
She continued, "I think that the best way to make it go away is to just not acknowledge it. It was hard enough, so I had to sort of sit back and be like eh, whatever."
Joey King thinks working with Jacob Elordi helped her as an actor
In October 2019, King appeared on the podcast Mood With Lauren Elizabeth, and she discussed what it was like working with Elordi again on The Kissing Booth 2.
"It was fine. It was good… what, obviously, everyone is thinking about — outwardly addressing — but what I'm kind of on the sly addressing [is that] making those sacrifices was totally worth it," said King. "It was a wild experience. But honestly, it was a really beautiful time. Because I learned a lot about myself and I grew as an actor. I grew as a person on this."
After the movie premiered, King spoke with Cosmopolitan about her filming experience.
RELATED: Jacob Elordi Hasn't Seen 'The Kissing Booth 2' Yet
"No one's thinking to themselves, That was easy, because it wasn't. I'm sure people will analyze every movement and every detail. And you know what? Let them. But at the end of the day, I was just thrilled to be Elle Evans again," she said.
King continued, "Elle Evans needs her Noah Flynn, and whatever that means for my personal life, I'll do anything to make sure the story of my character who I care about so much is complete."
What working with Joey King was like for Jacob Elordi
At the end of The Kissing Booth 2, a montage of bloopers and behind-the-scenes clips plays during the closing credits. In one of the clips, Elordi is seen looking at photos of him with King to prepare for an emotional scene.
"Yeah yeah, it's me. I'm playing a slideshow. Just getting in my emotions. Pardon me," he said in the clip.
Despite Elordi's commitment to the role, some fans felt that Elordi was not happy while he filmed The Kissing Booth 2. He was quick to correct those assumptions during an interview with Access Hollywood.
"I was so exhausted the entire shoot because I had just come off essentially eight months of filming… I kind of just never really woke up I don't think," he said. "I have a resting miserable face… I was bloody tired, but I wasn't miserable. Quote that, please. I had a blast." 
Based on these quotes, it seems Elordi and King are true professionals when it comes to acting, and regardless of how their romantic relationship ended, they still have respect for one another.