'The Kissing Booth 2' Stars Jacob Elordi and Joey King Reveal How They Found 'Balance' After Their Public Romance and Split
The Kissing Booth 2 stars Jacob Elordi and Joey King are reprising their roles as Noah and Elle for the Netflix sequel. The two actors — who dated while they were filming the first movie — recently revealed how they balanced the brutal pressure of their public romance and break up.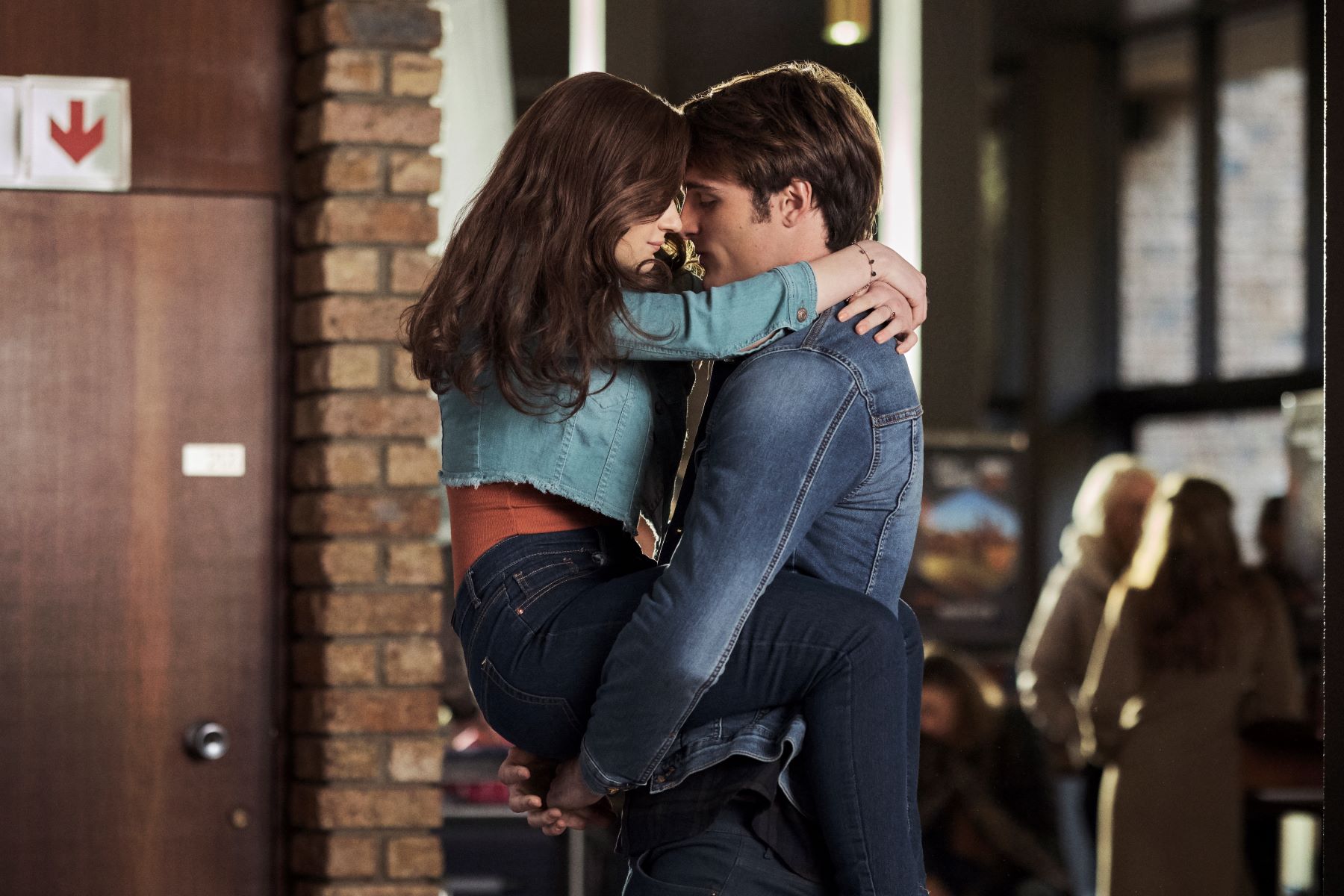 Joey King and Jacob Elordi started dating when they met on the set of 'The Kissing Booth'
When The Kissing Booth premiered on Netflix in 2018, Elordi and King were already sharing photos of their close relationship on social media. Their Instagram pages were filled with loving pictures of each other. And the couple eventually confirmed they were dating in interviews with the media.
"Well, I thought he was very cute when we first met, but it started as a friendship," King said when talking to Bello Magazine. "But before long I started to realize, 'Hey, I think I kind of like this person!' It was such an interesting experience meeting your boyfriend on set because you spend so much time together and become so close so fast. We were spending 17 hours a day together, and all of us would hang out after work and watch movies together and stuff. It was great."
King and Elordi dated for nearly a year. But in late 2018, King deleted all her Instagram posts of Elordi, and he deleted his account entirely. King went on to work on her Emmy Award-winning Hulu series, The Act. And Elordi moved on to filming his HBO project, Euphoria.
RELATED: Are 'The Kissing Booth 2' Stars Joey King and Jacob Elordi Still Friends?
The stars haven't directly addressed their break up
After parting ways, Elordi and King are rekindling their on-screen romance for The Kissing Booth 2. They haven't really talked about their break up, but in an interview with the Mood with Lauren Elizabeth podcast, King did reveal that kissing her ex again felt "crazy."
"It was a wild experience, but honestly, it was a really beautiful time because I learned a lot about myself and I grew as an actor, I grew as a person," she said. "I am very much, like, a frickin' huge fan of The Kissing Booth, I'm a fan of how it resonated with the world and it resonated with me. So going back, and doing that, and making the sacrifice, obviously, what everyone is thinking about. I'm not outwardly addressing, but what I'm kinda on the sly addressing, making those sacrifices was totally worth it."
'The Kissing Booth 2' stars recently revealed the pressures of their public romance and split
Fans are always rooting for a love story. So, when Elordi and King confirmed that they were dating, many were thrilled to see their on-screen chemistry spill over into real life. But when the couple broke up, fans were equally as disheartened.
And now that the actors are returning for The Kissing Booth 2, all eyes are on their relationship once again. In a recent chat with ET, both Elordi and King opened up about the pressures of being in the public eye, especially when it comes to their love life.
"In this world, everyone wants to know your business and what you're doing," King said. "And I think it's very interesting when you go through things and people kind of feel like they're owed an explanation, but I understand. For me, I've publicly gone through some things, privately gone through some things, it's all about finding your balance, finding what makes you comfortable. And it can be brutal, but you know happy endings do come to those who are patient."
Elordi shared a similar sentiment. But he noted that the unwanted attention does bother him sometimes.
"Just even the fact that somebody you don't know knows your name could be quite disembodying, but then eventually, for me personally, it's got nothing to do with me," Elordi explained. "It just doesn't affect the trajectory of my life. So I just kind of ignore it."
Fans can see Elordi and King in the The Kissing Booth 2, which hits Netflix on July 24.