'The Kissing Booth' Star Joey King's Next Movie Is Packed With Stars, Including Brad Pitt and Lady Gaga
There are so many entertainment options available, and breaking through the noise to get a bunch of fan attention on a platform like Netflix can be challenging. It helps to have an established reputation for successful films and to include a star-studded cast that's going to grab viewers' attention. Joey King, who has starred in Netflix's Kissing Booth movies, has both going for her in an upcoming project that promises to deliver some real star power. 
Joey King rose to fame in 'The Kissing Booth' films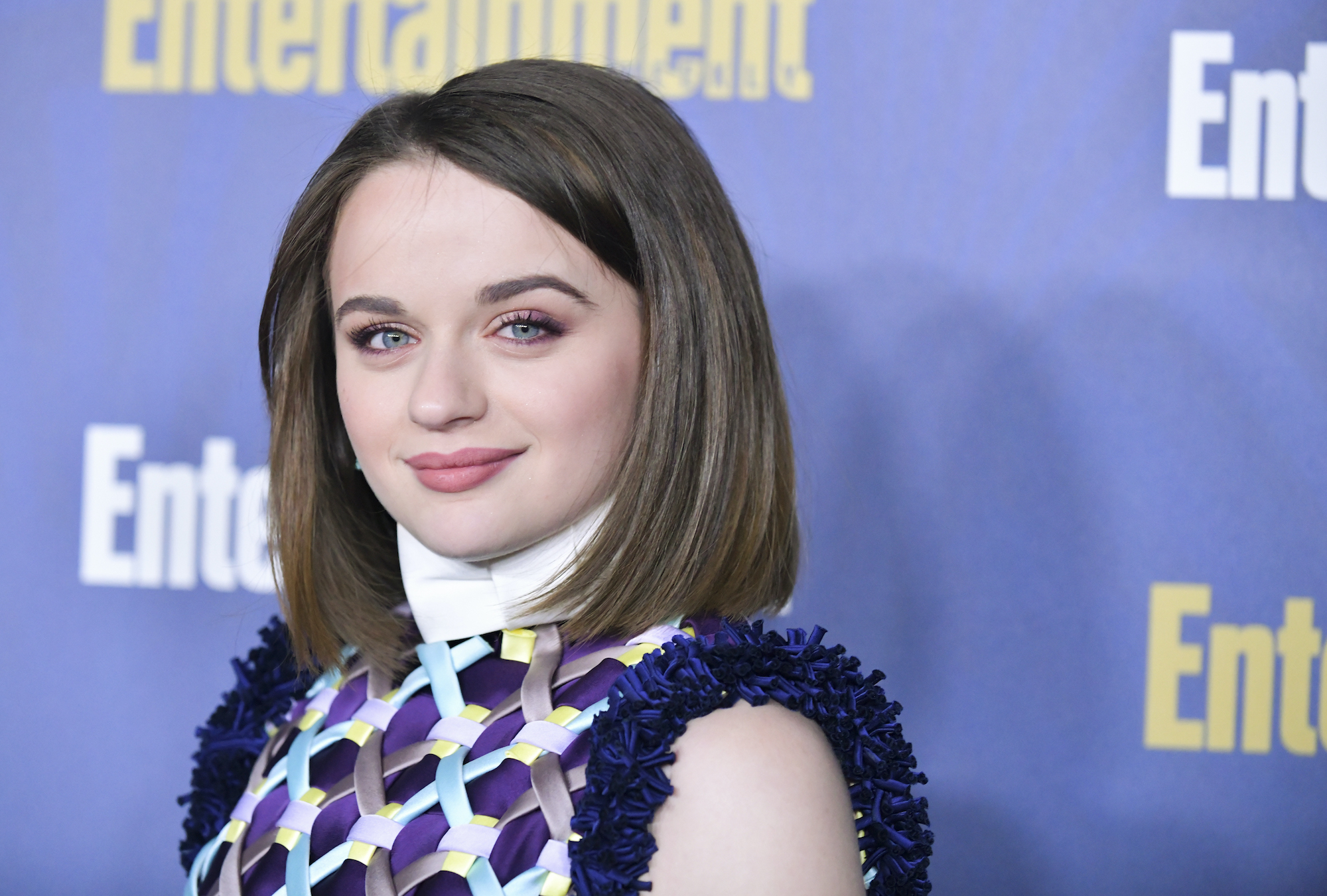 Sappy teen romances can literally make up their own category in Netflix original films, and the genre finds a lot of success among the platform's viewers. The Kissing Booth was no exception. Premiering in 2018, the film starred Joey King as Elle Evans, a never-been-kissed late bloomer who has a secret crush on her best friend's bad boy brother, Noah Flynn (played by Jacob Elordi). When she finds herself running the kissing booth at her school's spring carnival, the sparks fly between her and this forbidden crush. 
The film was successful enough to spark a sequel. In The Kissing Booth 2, Elle and Noah face new challenges in their relationship as Noah heads off to college and Elle needs to finish her senior year while juggling a long-distance relationship. Predictably, there's a love triangle involved, and Elle's left untangling her own emotions as she embarks on the next stage of her adulthood. 
Joey King is stepping out of her iconic role with 'Bullet Train'
Joey King's fame has been largely defined by The Kissing Booth up to this point. While the actor had appeared in television guest roles and several TV movies, playing Elle Evans was definitely a breakthrough part that put her in a different level of fame. 
It can be difficult to make the leap from teen stardom to more mature roles, but it's not impossible, and King looks poised to do it with the upcoming action flick Bullet Train. The story follows five assassins who are all onboard the same fast-moving train in a plot that couldn't be more different from the romantic teen movies that have helped establish King's fame. 
Helping her along is the star-studded cast. She'll share the spotlight with Sandra Bullock, Brad Pitt, Lady Gaga, and Zazie Beetz. The film has an expected release date of April 2022. 
One more 'Kissing Booth' film will bring Elle back to the screen
It seems clear from her upcoming projects that Joey King is ready to shed her teen film image and take on more mature roles for a broader audience. In addition to Bullet Train, she's also got other projects in the works. One includes the film The In Between, a drama about a teen who has lost her boyfriend in a car accident. Another is a TV miniseries called A Spark of Life, which tackles the dramatic issue of women's reproductive rights when a clinic is attacked by a zealous gunman. 
Before King can get into that heavier fare, however, she'll be returning as Elle Evans one more time. The Kissing Booth 3 is set to release on August 11, 2021 on Netflix. This time, the story revolves around Elle's final summer before college and the decisions she has to make before she goes. By the time the film concludes, fans will have gotten to see Elle grow up right before their eyes as many of her high school dramas played out in the romantic films. 
As fans ready themselves to say goodbye to Elle Evans, they can look forward to Joey King's evident dedication to more mature work going forward. It looks like Elle isn't the only one moving on.