'The Kitchen': Food Network Star Sunny Anderson Makes PB&J Frozen Bananas That Katie Lee Says Are a 'Fun Spin'
Sunny Anderson surprised her 'The Kitchen' co-host Katie Lee when she prepared a delicious summer-time treat. Her peanut butter and jelly frozen bananas are a twist to a classic dessert.
Sunny Anderson is one of the popular chefs on Food Network where she co-hosts The Kitchen. On the latter show, Anderson is joined by other celebrity chefs like Katie Lee. All of them take turns sharing recipes that viewers can easily replicate at home. Most of the food they prepare is twists on classics and Anderson surprised her co-hosts with some fun peanut butter and jelly frozen bananas.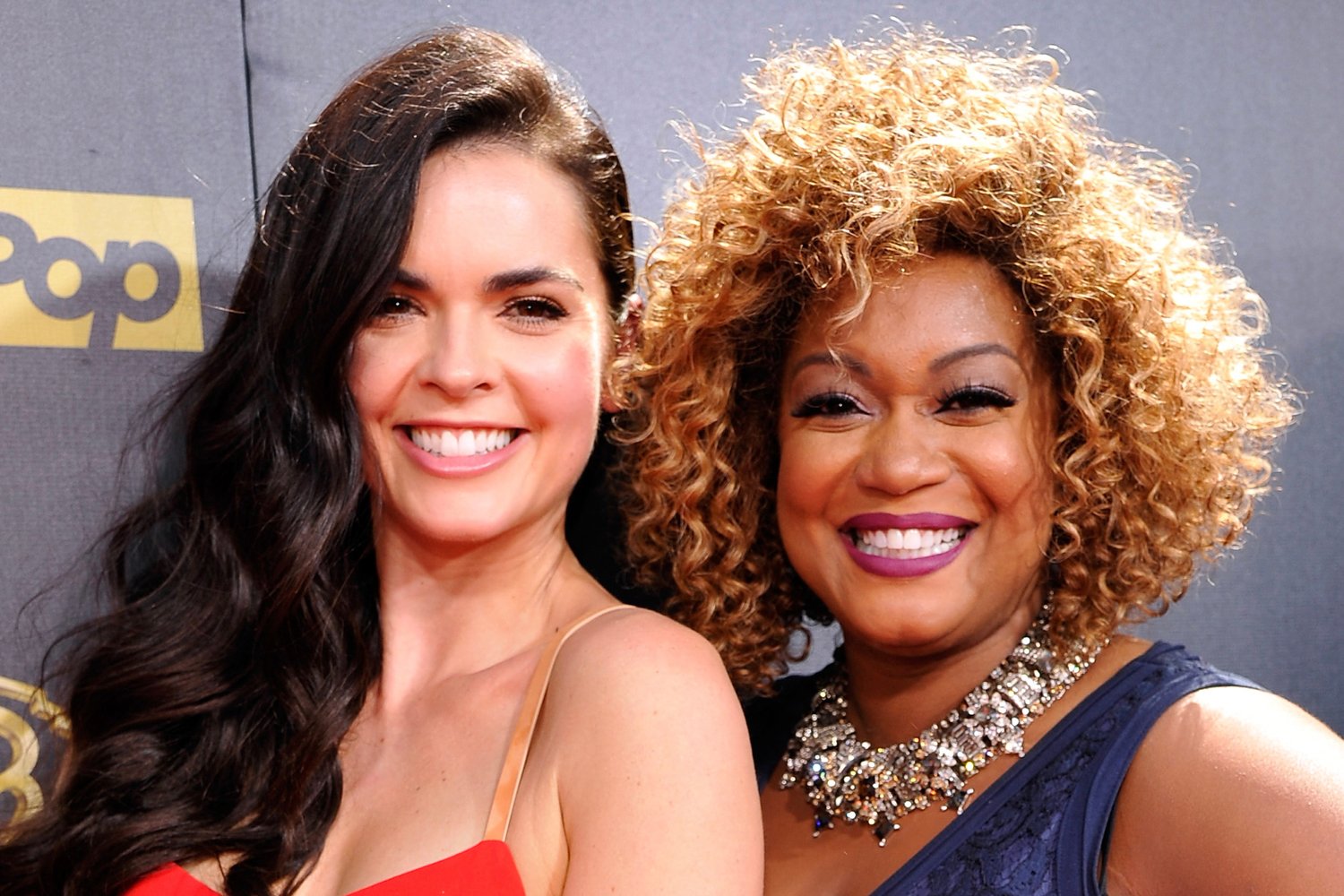 How did Sunny Anderson make the PB&J Frozen Bananas?
Food Network shared a throwback clip of The Kitchen on Instagram where Anderson made delicious peanut butter and jelly frozen bananas. As Anderson was preparing the treats and sprinkling them with tasty toppings, co-host Lee was impressed with the twist and said it was a "fun spin" on the regular chocolate frozen banana as she loves peanut butter. Anderson said it was the perfect "summer-time snack."
The recipe for the special frozen bananas made by Anderson is on the cable network's official website. The time to prepare the treats is only about 20 minutes and the total time to enjoy them is about 2 hours and 30 minutes.
To make the frozen bananas at home, fans would need to peel 2 bananas and cut them into 4 pieces. You would next need to push a popsicle stick into the center of the banana about halfway through. The recipe calls for half a cup of strawberry jam that would need to be loosened up so it can be brushed on the bananas. Once the latter is done, you will place it on a lined plate and freeze for about 2 hours.
After the bananas are frozen, make a peanut butter-flavored ice cream sauce that you will coat them with. Sprinkle the toppings on the coated frozen banana and let it freeze until it's solid for about 5 to 10 minutes.
What are fans saying about Sunny Anderon's dessert?
After Food Network shared the recipe on Instagram, fans quickly rushed in to give their take on the frozen bananas. Some suggested what toppings to add and others gave the recipe their own twist as they replicated it at home.
"Melted chocolate instead," one fan suggested.
"I'm try[ing] them with crushed Oreos for the grands! Thank you for the recipe," a follower replied.
"Dark chocolate frozen bananas are my fave," an Instagram user said.
"Oh wow, this is a must-try!!!" another fan added.
"Guess I'll be busy Sat," another viewer mentioned.
"Yes!! Making these this weekend!" another Instagram user noted.
Another fan couldn't help but congratulate Anderson saying, "Sunny [you're] awesome, I love watching the kitchen, it's one of my favorite shows on TV you guys are a lot of fun, thanks for sharing your recipes"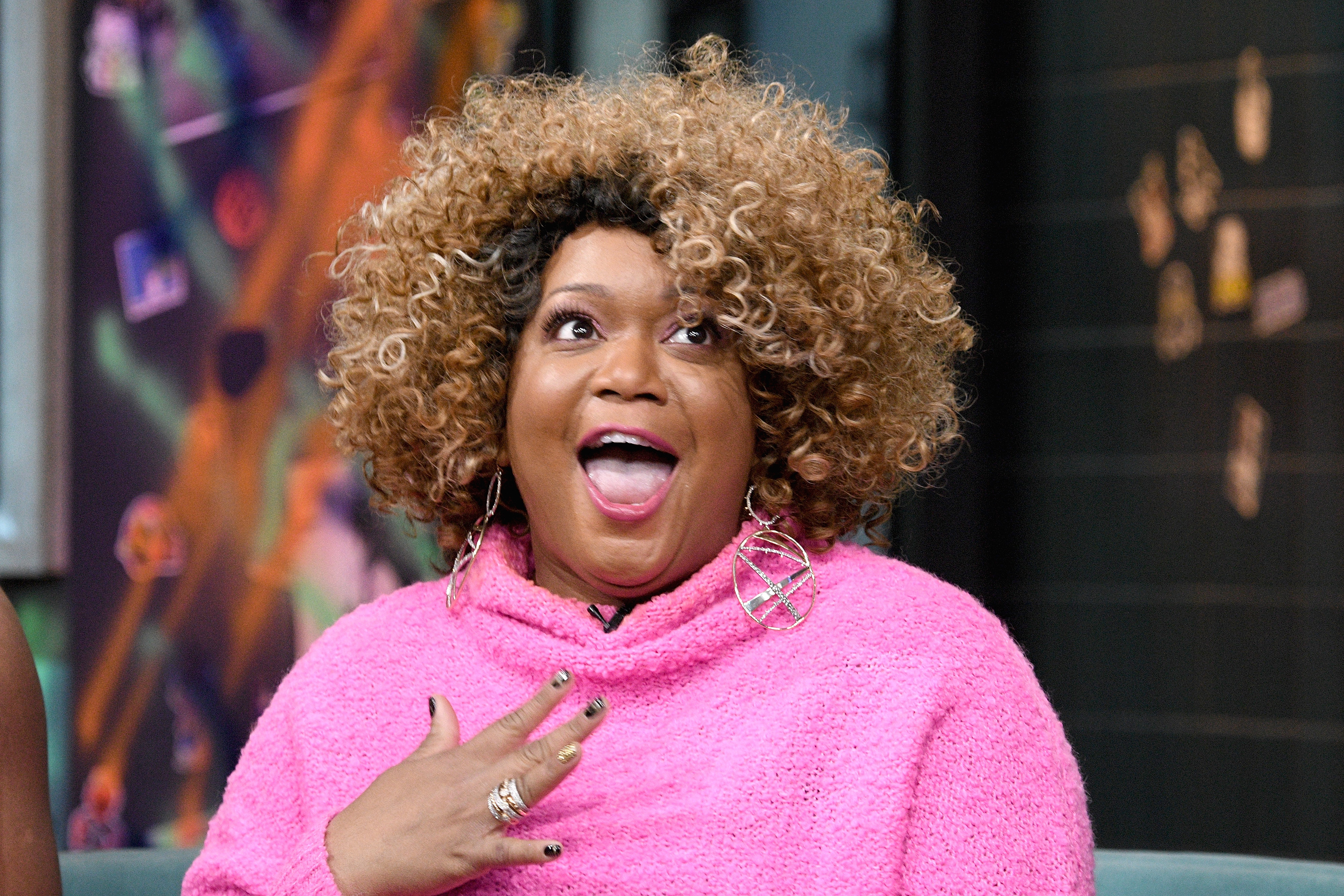 Sunny Anderson jokes with 'The Kitchen' fans
The pandemic has shifted many things and television shows have had to adapt their ways of filming. When the lockdowns occurred, many shows started filming remotely and Food Network's The Kitchen had all the co-hosts cooking from their respective homes.
Anderson is seemingly still shooting her segments outside and not working indoors. Some fans have been asking her to come back in and she made a funny Instagram post joking with her followers.
The popular chef shared an image where she is seen between Lee and Alex Guarnaschelli. However, it was obvious that Anderson photoshopped herself in between her two co-hosts who were pictured in the studio.
"I'm inside! You wanted me inside so bad, I made it happen! Thanks for leaving space for me, @katieleebiegel and @guarnaschelli," Anderson posted on Instagram.
The funny moment got a lot of laughs and support from her fans in the comments section.
Anderson can be seen in action on The Kitchen, every Saturday morning at 11 a.m. ET on Food Network.