'The Kitchen': Why Don't Viewers Get to See Sunny Anderson's Home Kitchen?
While the new format has been a hit, some fans discussed why The Kitchen's Sunny Anderson seems intent on hiding her kitchen while on the air.
The Food Network features a slew of popular shows, from ensemble programs to game shows. One of the most popular cooking programs on The Food Network is The Kitchen, a show combining recipes and jokes into a fun format that viewers enjoy. Featuring celebrity chefs like Katie Lee, Jeff Mauro, Sunny Anderson, and Geoffrey Zakarian, The Kitchen frequently welcomes celebrities onto the show.
With COVID-19 ravaging the world, The Kitchen showrunners have allowed the chefs to film new episodes from home. While the new format has been a hit, some fans recently took to Reddit to discuss why The Kitchen's Sunny Anderson seems intent on hiding the interior of her home while on the air. 
'The Kitchen' debut on TV
The Kitchen premiered on the Food Network in early 2014. Featuring many popular celebrity chefs, it quickly gained traction with viewers seeking quick, delicious meal ideas.
In the first few years of the show, Marcella Valladolid starred on the series, alongside Katie Lee, Sunny Anderson, Jeff Mauro, and Geoffrey Zakarian. However, she left the show in 2017 in order to focus on other projects. Recently, Iron Chef Alex Guarnaschelli joined the cast, adding a fun element to the show.
After COVID-19 became an issue, The Kitchen chefs continued filming their show from the comfort of their homes. For the past few months, Lee, Mauro, Anderson, Zakarian, and Guarnaschelli have shared cozy, easy-to-make family recipes.
Fan-favorite chef Sunny Anderson is on 'The Kitchen'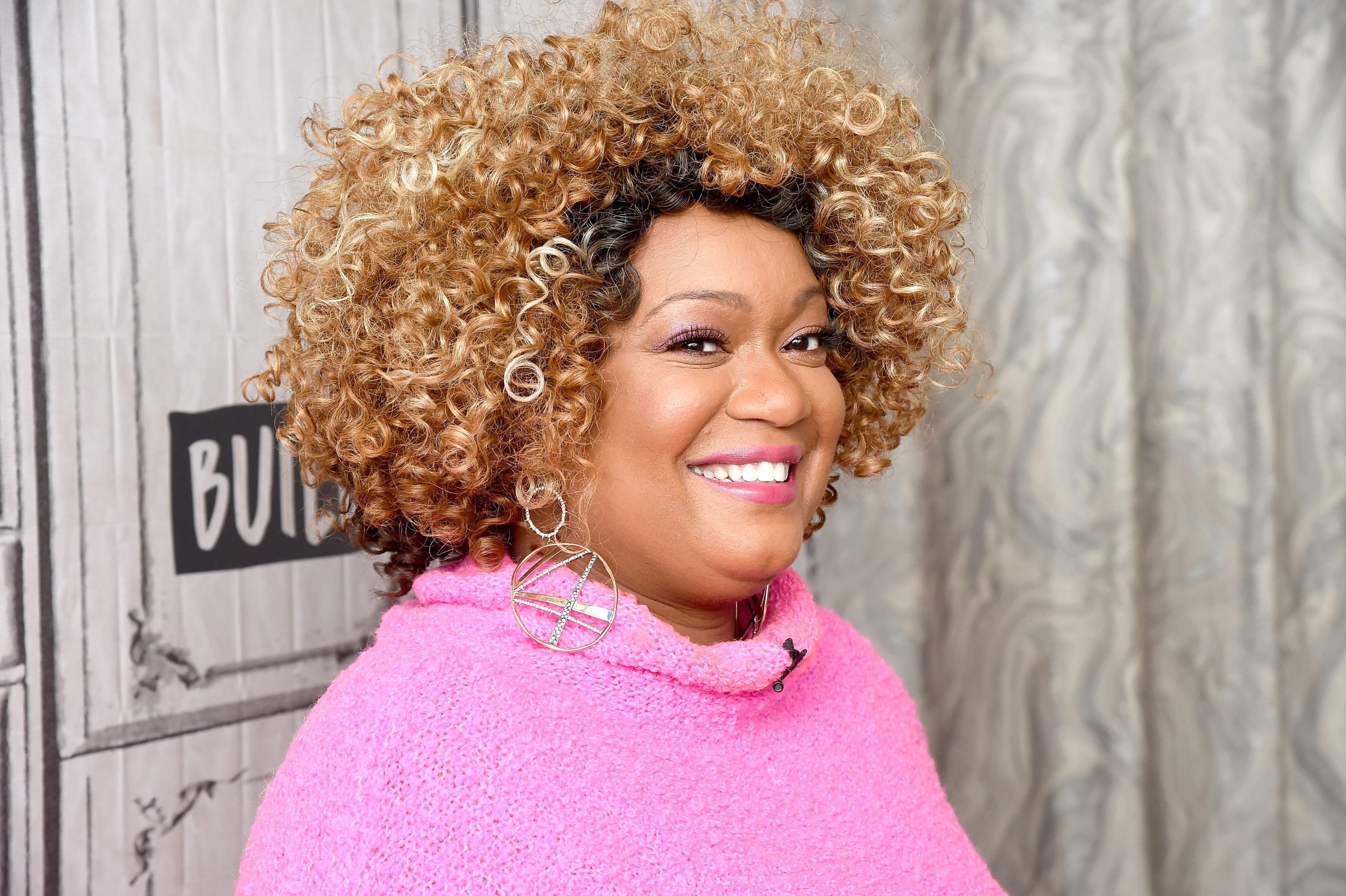 Sunny Anderson is one of the most popular chefs on The Kitchen. She's received acclaim from viewers for her unpretentious personality and unbridled enthusiasm. Anderson has a long history with the Food Network. The 45-year-old has appeared on programs on the channel as early as 2005. Over the years, her relationship with the network has only deepened.
Anderson is known for her easy, flavor-heavy recipes that don't shy away from carbs and seasonings. The chef is an unabashed fan of party food. She's even released several products designed to help with home entertaining. 
Viewers discussed why Sunny Anderson doesn't show her home
During recent episodes of The Kitchen, with the chefs filming at home, viewers get a closer look at their favorite stars' home spaces. There is one glaring exception, however. Sunny Anderson, who's been filming outside in her small patio kitchen area, has never recorded inside her home. In a recent Reddit thread, fans discussed why Anderson feels the need to keep her home's interior private.
The original poster wrote: "So is Sunny going to cook (and by cook, I mean chop scallions) outside all winter?! So curious about why she won't "let us in" her house! The remodeling the kitchen excuse made sense to me at first but less so, 8 months later…"
Other fans quickly chimed in, "She might like her privacy, (I know I would!), but I am surprised that the Food Network hasn't either made her as part of her contract, or at least built her some sort of stage/fake one." One fan revealed that Anderson has discussed this decision in the past:
"She has talked about it on Instagram and has noted privacy being the main reason she doesn't. People have asked to see her pantry, too, and she cited privacy there as well. I understand her point of view. I'm working from home right now and it feels like work is at my house, and it's hard to keep them separate at times."
Ultimately, it seems as though curious fans won't be getting a peek at Anderson's home kitchen anytime soon.