'The Lakes': Why Taylor Swift Fans Think the 'Folklore' Track Is an Announcement About Joe Alwyn
On July 24, 2020, singer Taylor Swift dropped her surprise eighth studio album, Folklore. Coming less than a year after her last release, Lover, she leaned into a more indie sound and even explained that it was not, as has typically been the case with her past albums, all about her romantic relationships.
Fans who purchased a digital download received a 16-track album that day. But there's still one song, the bonus track titled "The Lakes," that no one has heard yet. Here's why Swifties believe it's an announcement about the songwriter's significant other, actor Joe Alwyn.
It contains three tracks that have numbers
During the music video countdown for "Cardigan," Swift answered some fan questions in the YouTube chat. As captured by a fan and shared on Twitter, Swift wrote, "One thing I did purposely on this album was put the Easter eggs in the lyrics, more than just the videos."
Fans were able to determine the "teenage love triangle" is depicted in "Cardigan," "August," and "Betty." But there was another trio of songs that are connected by their titles: track No. 1 "The 1," track No. 7 "Seven," and track No. 8 "August" (as in the eighth month of the year.)
There's also a song called 'Invisible String' about Joe Alwyn
RELATED: Is Every Song on Taylor Swift's 'folklore' Connected?
As Swift explained on social media, the album isn't entirely autobiographical. "I found myself writing not only my own stories, but also writing about or from the perspective of people I've never met, people I've known, or those I wish I hadn't," she wrote. However, there's one song fans are convinced is about Alwyn.
On "Invisible String," Swift sings draws connections between her and Alwyn's lives, such as how he heard her song, "Bad Blood," in Los Angeles years before. She also sings about their "three-year trip," when they got "lunch down by the Lakes," a name for the Lake District in Alwyn's native England.
'The Lakes' can be heard August 7
Using all of that information, a fan on TikTok pieced together what the bonus track could be about. For fans who ordered the physical deluxe edition that includes "The Lakes," the earliest they will hear it (due to shipping) is August 7. So, on "August" "Seven," she's going to reveal Alwyn is "The 1."
"Basically, August 7, when we're all going to be able to listen to the song, we're going to be able to hear some really big announcement in the song, or just a big announcement is going to happen on August 7," said the TikTok user. "I think Taylor's getting to Joe, or maybe she's already married."
Here's what we know about the song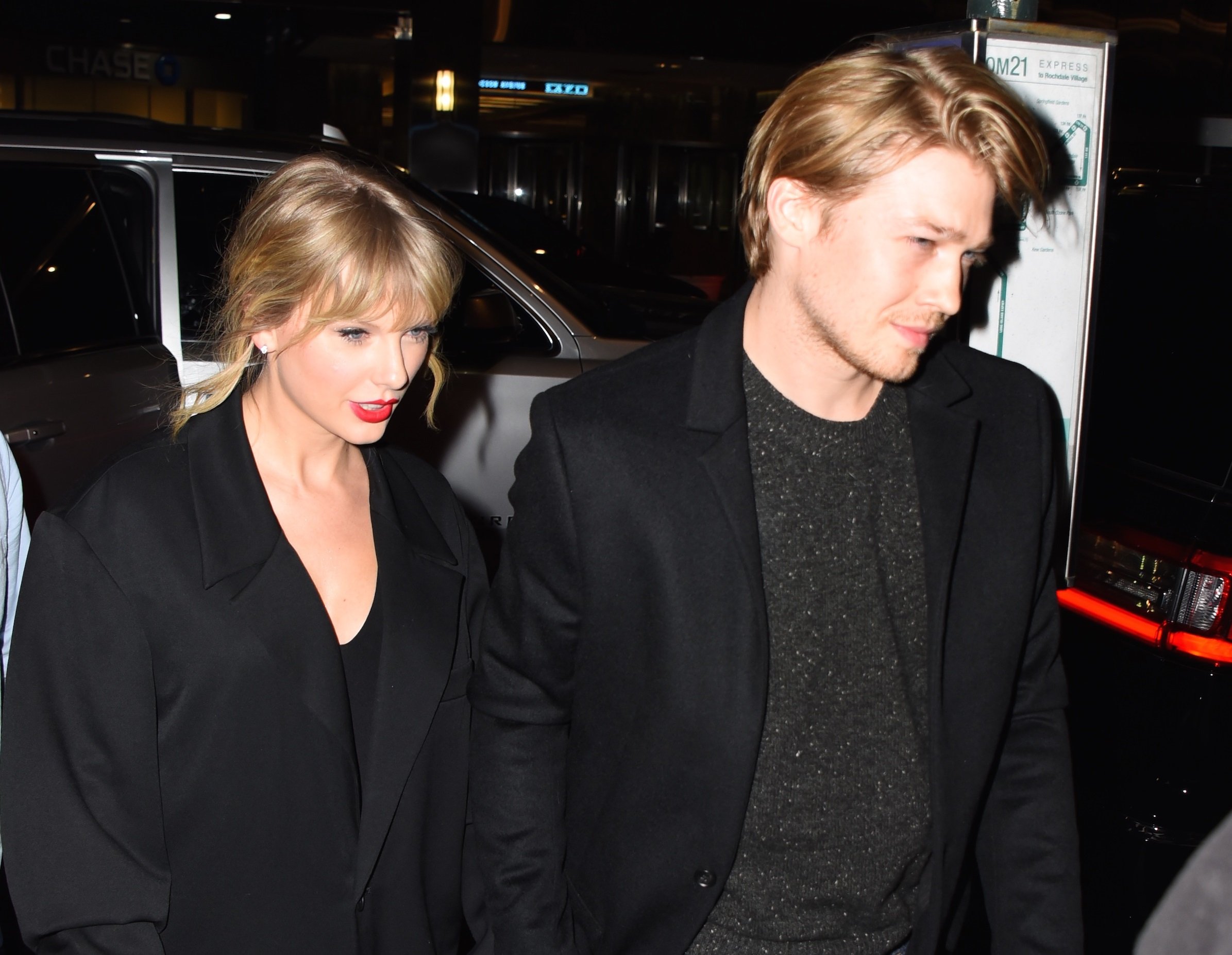 Ahead of its release, little is known about "The Lakes." On Genius, there are some lyrics, but they are unverified by Swift and her co-producer, Jack Antonoff.
Speaking to Vulture following the album's release, Swift's collaborator on many tracks, The National's Aaron Dessner, revealed a little about the track but clarified he didn't work on it. "That's a Jack song," he said. "It's a beautiful kind of garden, or like you're lost in a beautiful garden. There's a kind of Greek poetry to it. Tragic poetry, I guess."