'The Last Dance': Now We Know Why Juanita Vanoy Was Missing From the Michael Jordan Documentary
After five weeks, the outstanding ESPN documentary, The Last Dance has come to a stunning conclusion. The 10-part documentary followed NBA legend Michael Jordan's final year with the Chicago Bulls on their quest to win a sixth championship during the 1997-1998 season. The docuseries also chronicles Jordan's career as a whole as well as Scottie Pippen, Dennis Rodman, Steve Kerr, and coach Phil Jackson's ups and downs.
Though there were some aspects of Jordan's personal life that were showcased including the murder of Jordan's father James R. Jordan, Sr., his brief retirement from basketball in 1993, and the questions surrounding his love for gambling, his home life was hardly ever discussed.
The Last Dance revealed snippets of his older children, Jefferey, Marcus, and Jasmine, but his ex-wife, Juanita Vanoy was hardly seen or mentioned at all. Now Jordan's eldest daughter, Jasmine Jordan is letting us know why.
RELATED: Michael Jordan Faced a Room Full of Drugs and Women His Rookie Year
Juanita Vanoy is barely seen or mentioned in 'The Last Dance'
Jordan and Vanoy were married from 1989 through 2006, during the NBA star's entire career with the Bulls. Vanoy birthed Jordan's three oldest children and she was constantly by his side at championships, his retirement, opening his restaurant, and at many pivotal moments in his life. Therefore, when she was mostly MIA from The Last Dance, fans were more than a bit alarmed.
However, in the past, Vanoy has spoken openly about why she prefers to stay out of the spotlight. "Mostly our conversations are about the children. I don't remember him saying, 'By the way, I'm getting married,'" she said in 2013. "Divorce was certainly new to me. I had to learn that you have to communicate. That it's not about you or your ex-partner. It's about making sure the children are all right."
RELATED: Michael Jordan Marriage to His Ex-Wife Juanita Vanoy Began With a Scandal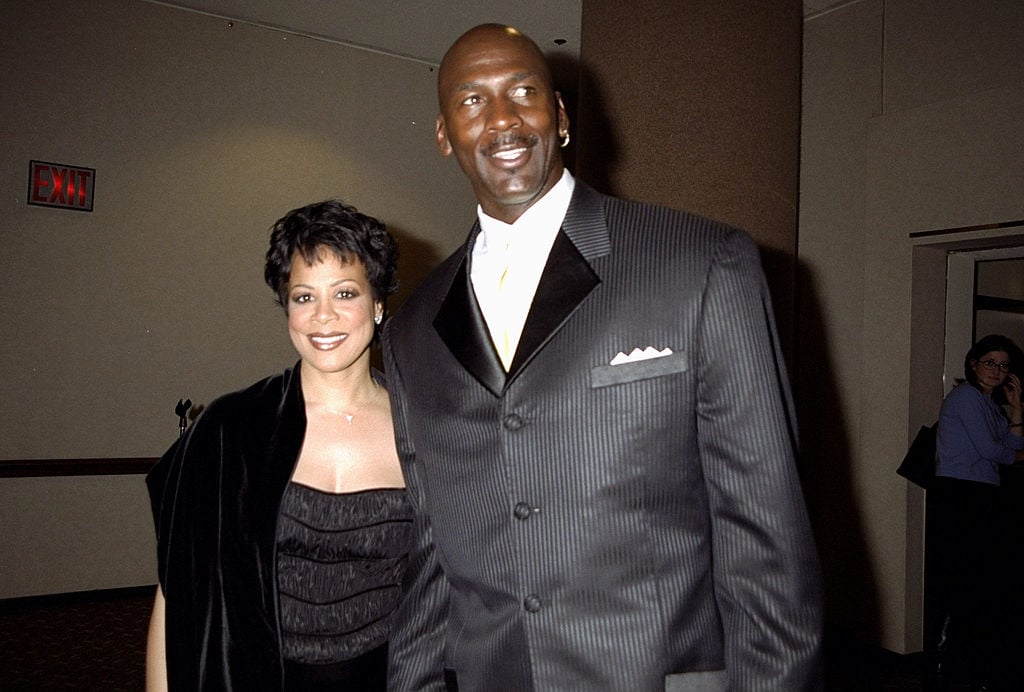 Michael Jordan and Juanita Vanoy's divorce shocked everyone
Since their relationship was almost entirely scandal-free, fans and those closest to the former couple were floored when they pulled the plug on their marriage in 2006. "Michael and Juanita Jordan mutually and amicably decided to end their 17-year marriage," the couple's lawyers said in a statement in December 2006. "A judgment for dissolution of their marriage was entered today. There will be no further statements."
To this day, neither of them has spoken about what went wrong for them. "I'm shocked and disappointed that their marriage didn't work. They clearly communicate," family friend Les Coney told People at the time. "When Juanita couldn't get the stereo to work, he's the first person she called. And Michael was right there."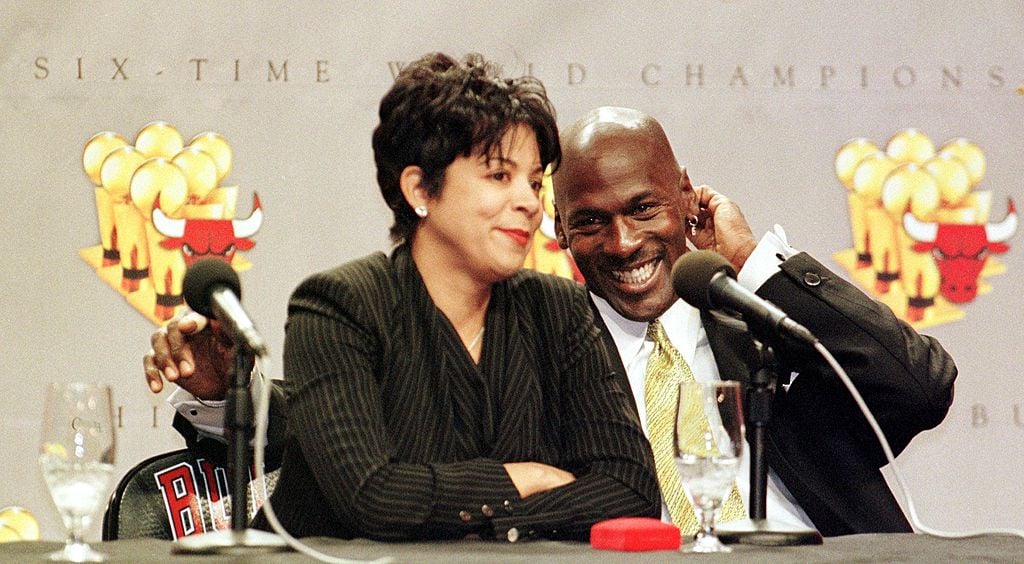 REVEALED: Michael Jordan's Ex-Wife Is Notably Missing From 'The Last Dance' Documentary Trailer
Jasmine Jordan just revealed why her mother was not in 'The Last Dance'
With so many questions about her mother's absence in the docuseries, Jasmine Jordan got candid about what really happened behind the scenes. "At the end of the day you can ask my mom and she loved it," Jordan explained to ESSENCE Magazine. "There's no need to go down memory lane and bring up everything that has already happened when the proof is in the pudding. She was at the championships, she was at the retirement ceremony. We saw her in all of her glory, in her best way. So, I don't think there was a need to rehash and go through it all. She already lived it."