'The Last Duel': Matt Damon and Ben Affleck Are Not the Same Writers They Were While Writing 'Good Will Hunting': "We Actually Outlined it This Time"
Despite the fact that they both have decades-long careers, Matt Damon and Ben Affleck have only written two movies together. Their breakout film Good Will Hunting won them an Oscar for Best Original Screenplay. The film landed them in the center of Hollywood's spotlight in 1997. 
More than two decades later, the duo reunited to write The Last Duel together with independent filmmaker and writer Nicole Holofcener.
In an interview with Entertainment Weekly, the duo spoke about the differences between writing for Good Will Hunting and The Last Duel and writing along with Holofcener, bringing their own perspectives to their new film.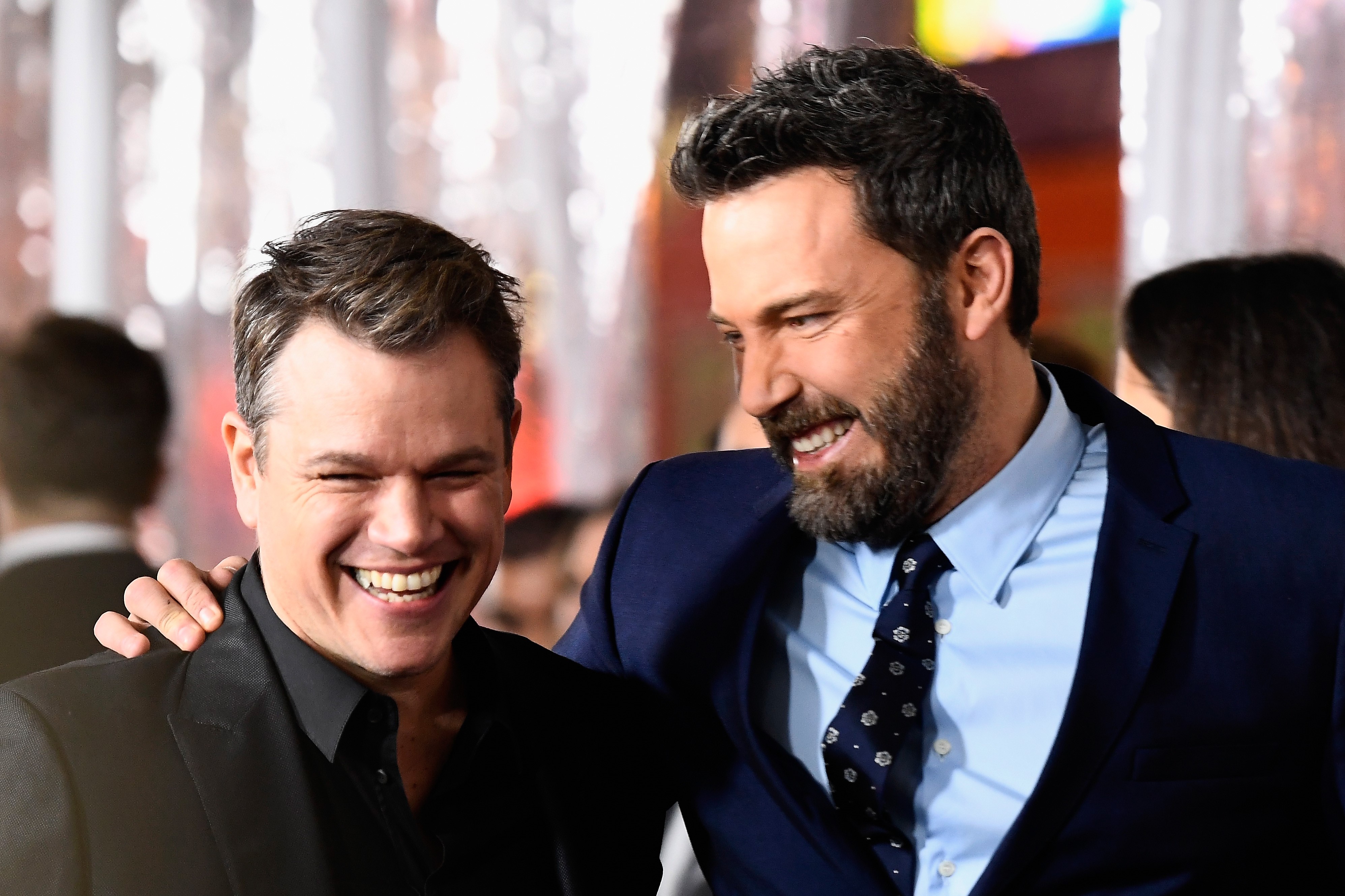 Why didn't Ben Affleck and Matt Damon write together for the last 25 years?
It was because of Good Will Hunting that Damon and Affleck didn't write together for more than two decades. Don't worry, the writing process did not drive a wedge between the friends. It was merely long. 
The actors noted that they did not have a deadline for Good Will Hunting. "We also had nothing else to do," Affleck added. 
Since it was their first screenplay together, the two didn't know how to structure the screenplay. Damon revealed that it took them a long time to finish writing the screenplay for Good Will Hunting.
"Both of us thought it would be so consuming to write together again," Damon said. "We just didn't bother."
It wasn't until 25 years later that the duo got hooked on the story of a book by Eric Jager, that they decided to write together again. And the result was 'The Last Duel.'
The Last Duel, based in the 14th century, is a semi-fictional account of the story behind the final sanctioned duel in French history. Jacques Le Gris, played by Adam Driver, is accused of sexually assaulting Marguerite de Carrouges, played by Jodie Comer. A duel to the death between Le Gris and Marguerite's husband, Jean, played by Damon, is organized to decide the case.  Affleck stars as Count Pierre d'Alençon, the one who organizes the duel. 
How was the writing process different from 'Good Will Hunting'?
The idea of the movie struck Damon when he was reading Jager's book. The barbaric nature of the men in the story disheartened him. But it was the story of Marguerite, who stood up against a society that didn't believe women, that encouraged him to finish the book. 
Once Affleck came on board, they immediately began writing and it went a lot faster than it did during Good Will Hunting. 
"When we decided to do this, having been making movies for 25 years and telling tow hour stories in three acts for all that time, we got the hang of structure, so it went a lot faster," Damon said. "And we actually outlined it this time."
As well-established and popular actors, the duo was not worried about acting in the movie, as they were while writing Good Will Hunting at the beginning of their careers.
"Good Will Hunting was, in large part, an effort to just get it made so would have an acting reel, so we would get hired as actors. It was inspired by DIY filmmakers like Spike Lee," Affleck said. "This[The Last Duel] was not an effort to further our acting careers since we cast ourselves as ultimately villainous people."
Another factor that changed their writing process this time was that The Last Duel was a period film that included a woman's story at its heart. The actors admit that they wrote about 15 pages of dialogue — which were not their best — to be sent to Holofcener.
A big difference between then and now: they had a third collaborator
The duo sought Holofcener's help to make their writing better. They also wanted her perspective in the film, especially for Marguerite's character. 
"Part of the story involves revealing a previously unseen world of women, and we thought a woman would do that better than we would and would offer insight and understanding that we didn't have," Affleck said. 
Affleck who knew Holofcener sent the first 15 pages to her without informing Damon. When Affleck told him he'd done that before meeting with her, Damon could not believe it.
"And I'm like, 'You did what?! Please don't tell me you sent Nicole Holofcener that s**t we wrote,'" Damon said. "But oddly enough, in a weird backward way that was what I think convinced you[Holofcener], you could do it."
What initially was a pitch to work with Damon and Affleck on the screenplay for a month, extended for more than a year, and ended up getting Holofcener a producing credit on the movie. 
The Last Duel will release in theaters on Oct. 15.