'The Last Duel': Matt Damon and Ben Affleck Explain What's True and What They Changed
Matt Damon and Ben Affleck researched the real history behind 'The Last Duel,' but they still changed some things to make it a movie. They had backup from director Ridley Scott, who was always going to make things bigger than life anyway.
Any movie based on a true story is going to take some dramatic license. The Last Duel already takes dramatic license by telling the historical story from three different perspectives. However, the duel of the title has historic precedent that the filmmakers wanted to follow. Screenwriters Matt Damon and Ben Affleck explained how they and director Ridley Scott stuck to history, and what they changed. 
[Spoiler alert: This article contains spoilers for the ending of The Last Duel.]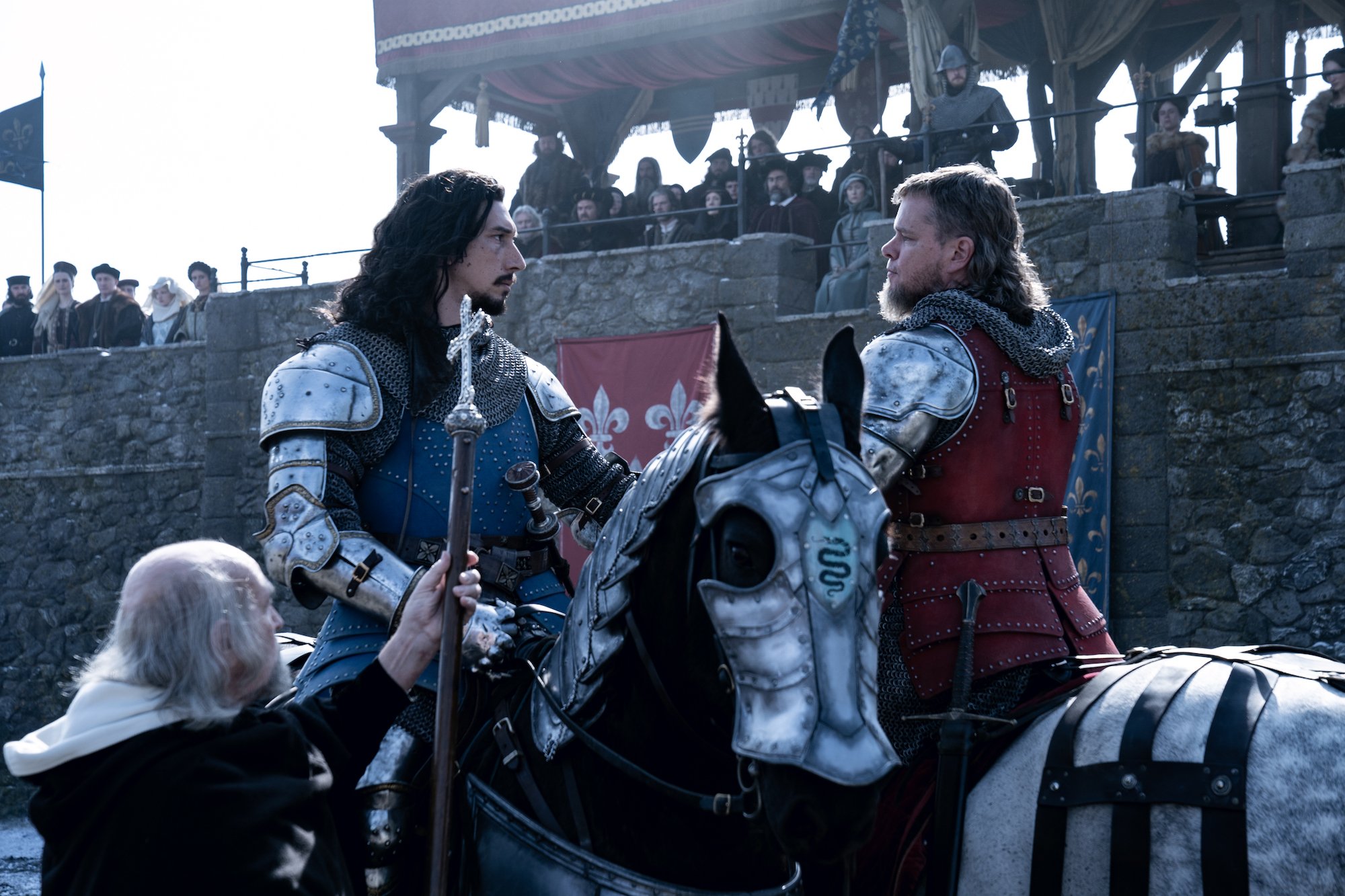 Damon and Affleck spoke at a Zoom press conference for The Last Duel on Oct. 9. The film is now in theaters. 
Matt Damon and Ben Affleck wanted 'The Last Duel' to be accurate
Damon and Affleck adapted Eric Jager's book The Last Duel with Nicole Holofcener. Damon plays 14th Century French knight Jean de Carrouges. Jean challenges Jacques Le Pris (Adam Driver) to a duel to the death for raping his wife, Marguerite (Jodie Comer). 
"In the book that we adapted, Eric Jager wrote and he really meticulously explained the duel and exactly how it happened," Damon said.
Affleck added that Alper had a lot of research to draw from. Le Gris and de Carrouges were historical figures whose duel made history. Affleck and Damon trusted Alper's research when they adapted his book.
"Because it was recorded," Affleck said. "A famous event, yeah."
'The Last Duel' was choreographed in history 
At the end of the movie, after portraying all three characters' points of view, de Carrouges and Le Gris do battle. The duel begins as a horseback joust. Once they knock each other off their horses, they use handheld weapons. Damon said that follows the historical record. 
"Ridley kept the bones of the duel," Damon said. "The duel did happen, three joust passes, they came off their horses, they went to axes, swords, then daggers. That all is true. But Rob Inch, our stunt coordinator really invented this beautiful choreography with Ridley. They figured out how to shoot it and that's that great thing about collaborating with great people. They kept the spirit of the duel and exactly what really happened."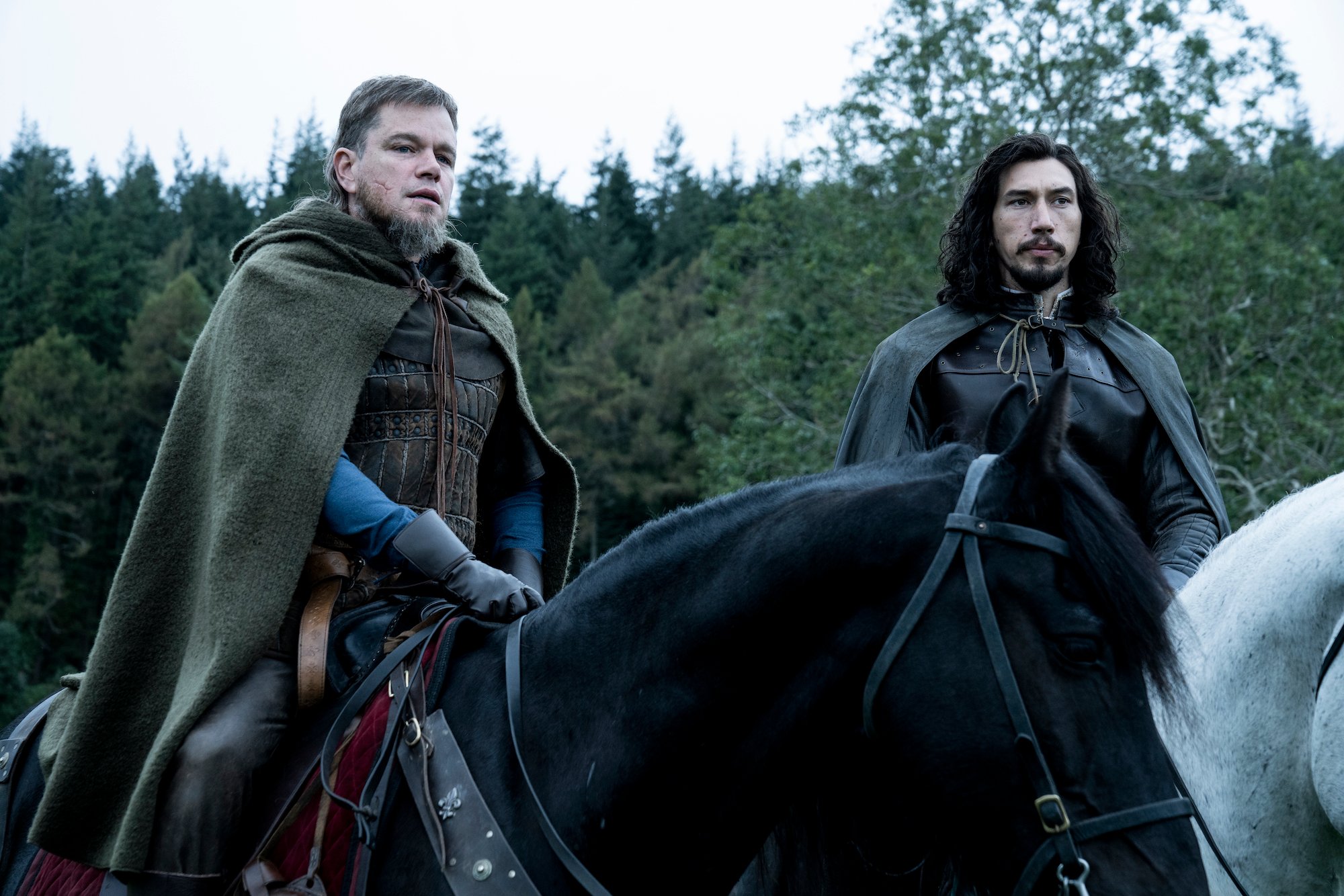 The victor of the duel was also predetermined.
"The same person won, in history, who won in our movie," Damon said. "In the same way, and he actually did say that line. That was the last thing he said. All the dialogue is from the actual recorded event."
Ridley Scott wanted to see more Matt Damon and Adam Driver 
One big change Damon admits they made in The Last Duel was to the costume. Authentic French medieval armor would have completely covered Damon and Driver's faces. They could've gotten away with stunt doubles, but if you pay to see The Last Duel you want to see Damon and Driver duel. 
"It was decidedly uncinematic because these guys were in, basically, they looked like giant tin cans," Damon said. "They had these tiny eye slits and it would have been a really awkward affair. It wouldn't have looked very good. So Ridley making it, it's a Ridley Scott duel, so we have visors where half our face is showing."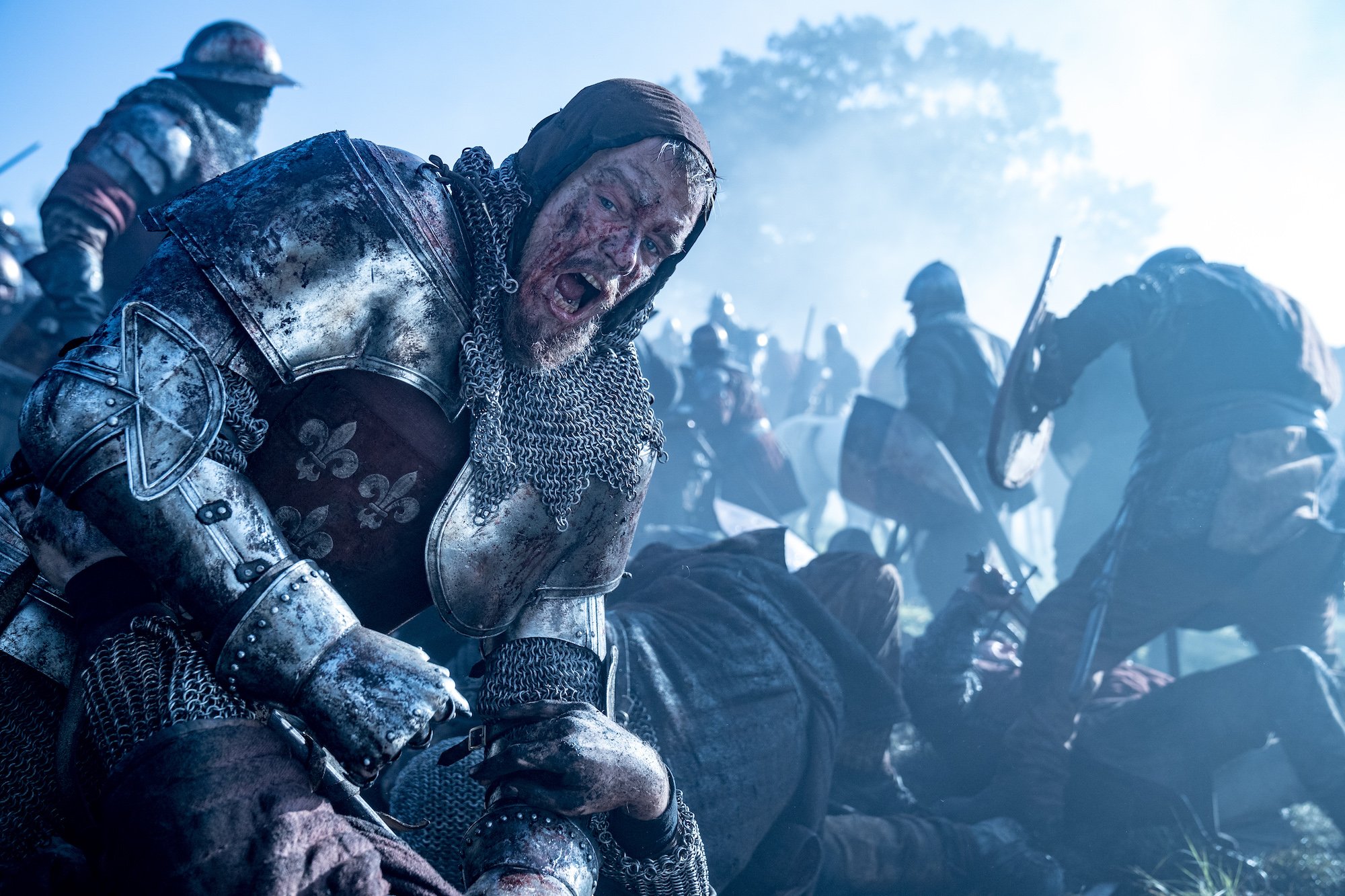 Affleck said trusting Scott was their plan all along. Their previous script together, Good Will Hunting, was a character drama with no swordfights. Affleck has directed some big movies with The Town and Argo, but even he never made a movie on the scale of Scott's Gladiator or Kingdom of Heaven.
"We kind of knew he would make it great," Affleck said. "It was like, 'Look, here's what happened. You're gonna make it. We're not gonna tell you how to do it."