'The Last Jedi': Why Mark Hamill's Performance Made So Many Fans Cry
Any Star Wars property from here on out will be connected to the original trilogy. After all, the original saga changed the film industry in ways that are still felt today.
Leading up to the new trilogy, all eyes were on Mark Hamill, Harrison Ford, and Carrie Fisher as they marked their return to the series that kicked off their superstar careers. 
Returning to the galaxy far away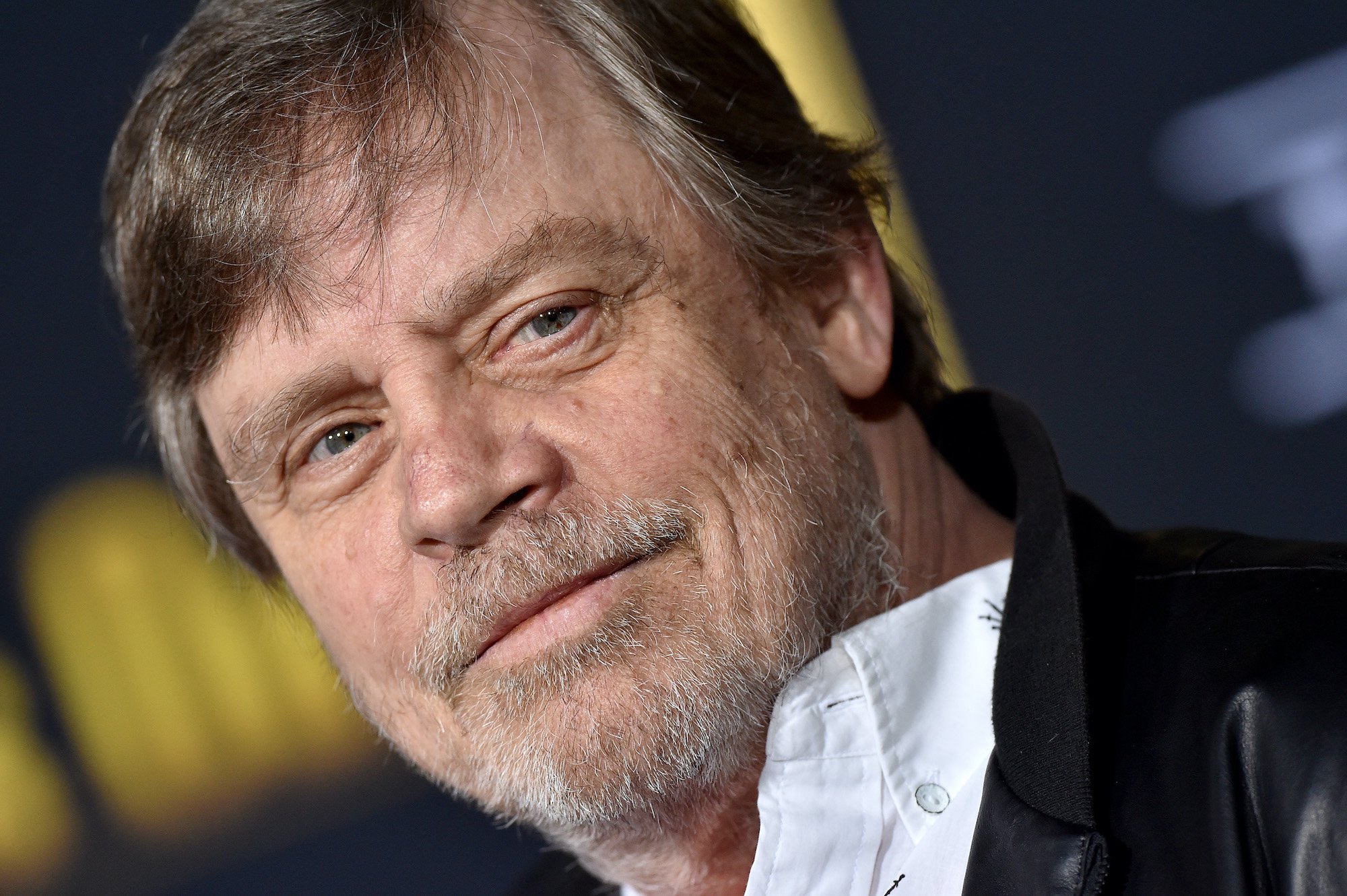 RELATED: 'Star Wars': Ewan McGregor Just Admitted the 'Annoying' Part of Coming Back as Obi-Wan Kenobi
Part of the appeal of the Disney saga was the fact that, for the first time since the early 1980s, Hamill, Ford, Fisher, and other original members of the cast would finally return to the galaxy far away.
While the sequel trilogy had its highs and lows, even the most hardened cynics couldn't help but shed a tear when their favorite characters reunited on screen. 
The Washington Post notes the sudden change that happened when real-life tragedy affected the on-screen project. In 2016, Fisher passed away on a flight. As such, an emotional burden was added to the upcoming sequels.
Luke and Leia's reunion, which was teased in 2015 but never fleshed out in The Force Awakens, was already going to be emotional. Now, it had the added burden of the real-life tragedy behind the scenes. With all of this in mind, fans took 
The fans love it
RELATED: 'Star Wars': This Common 'The Last Jedi' Complaint Makes No Sense
Fans on Reddit took the time to praise the final act of Rian Johnson's The Last Jedi. Talking about the scene in which Luke Skywalker projects his last energy as a way to save not only his sister, Leia, but the entire rebel crew behind her and fight Adam Driver's Kylo Ren in a battle of the wits. It's a powerful scene on its own. U/kane_007 reflected on the scene's enduring power.
"I cried at the end during the first few watches. Still tear up when he looks off into the horizon and takes one deep breath before departing."
However, it is made even more powerful due to the fact that it's the final time that Luke and Leia appear on screen together. Released a year after Fisher's death, the interaction added an emotional burden that was not quite there at filming.
"Because this was the first Star Wars movie after Carrie Fisher died, I started crying when Luke says goodbye to Leia and I basically cried for the entire last ten minutes. Both their performances were so good," another user wrote on Reddit.
Hamill on Fisher
RELATED: 'Star Wars' Behind-the-Scenes Photo of Hayden Christensen and George Lucas Has Fans Hyped for His Return to the Franchise
Hamill not only fell in love with Fisher through her screen work but in a four-decade friendship outside of work. When the two met on the set met on the set of Star Wars, they were a pair of unknown performers filming a movie that they thought nobody would see. Obviously, they were wrong. Star Wars became a cultural phenomenon that's still huge nearly five decades later.
As such, when Hamill kissed Fisher on the set, it ended up being a symbolic, beautiful moment that not only let the two get closure on the screen but in real life, too. Hamill spoke to Entertainment Tonight about the kiss that now holds so much weight.
"I didn't decide it and say, 'Can I do this?' I mean, in the take — I don't know if we rehearsed it or not, but it just happened," Hamill recalled. "I was standing up and they weren't ready for it. They said, 'No, do that again.' And we did it for a second take, and like I said, it was just spontaneous."
However, when Fisher died after filming wrapped on The Last Jedi, it made that scene as hard to watch as it was beautiful. Because of that, Hamill has to turn away.
"I can't watch that scene. It's just, you know, takes me out of the movie completely," he shared. "I'll get over it, but she'll be forever missed and she's irreplaceable."
Star Wars means everything to its passionate fan base. However, for those behind the original series it formed a bond that will never go away. After all, they were the ones on set in hot deserts, sweaty sound stages, and fan events decades after they met on stage. To them, it's not just a movie they were on, but a kinship formed over several decades.