'The Last Kingdom': Alexander Dreymon Shares Memorable Image of Uhtred and an Easter Bunny, Fans React
Easter has finally arrived, and that means photos of the Easter bunny are making the rounds on social media. A memorable image was recently shared involving The Last Kingdom's Uhtred's (Alexander Dreymon) face, shared by the actor who plays him.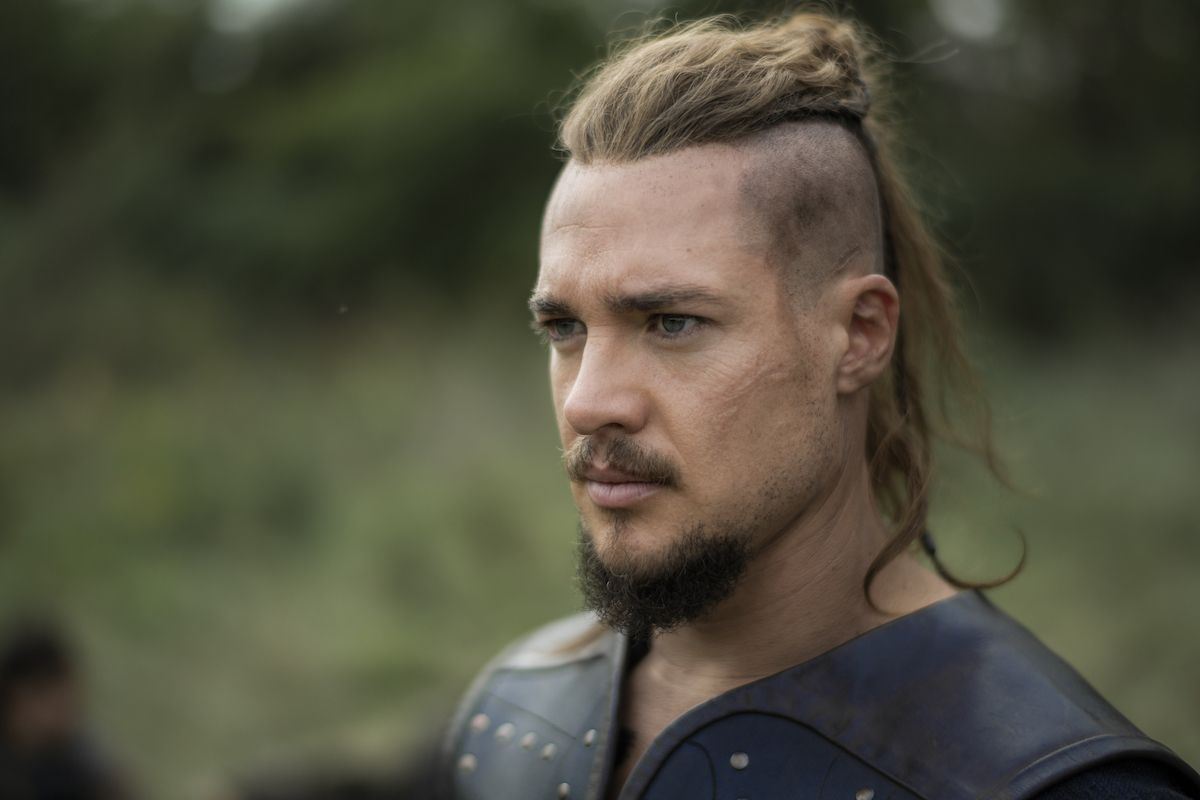 Who is Uhtred in 'The Last Kingdom'?
Uhtred is the main character in the hit series The Last Kingdom. Born as a Saxon from Bebbanburg and heir to its lands, Uhtred's father, Lord Uhtred (Matthew Macfadyen), dies when he's killed by a Dane during battle. Uhtred, who is only a boy at the time, is then abducted by Earl Ragnar (Peter Gantzler), whom he tries to fight after watching his father be murdered. But tragedy follows Uhtred a number of times after as well. 
Although taken as a slave, Uhtred becomes a son to Earl Ragnar and is part of the family. He assimilates into the Viking culture, adopting their customs and beliefs. Years later, he watches most of his family die in a fire. His enemies, Kjartan (Alexandre Willaume), his son, Sven (Ole Christoffer Ertvaag), and his uncle, Aelfric (Joseph Millson), are behind the tragedy, and Uhtred begins his journey to seek revenge and try and gain his lands back. He teams up with King Alfred of Wessex (David Dawson), and they have a pretty complicated relationship over the years that's memorable to witness.
Uhtred tries to find his place in the world when he's standing in two camps – with the Saxons and the Danes.
Alexander Dreymon shares a memorable image of Uhtred and an Easter bunny
RELATED: 'The Last Kingdom': Fans Weigh in on Their 'Favorite Female Character' in the Series
Images of kids with Easter bunnies that are a little creepy have been known to be shared on social media. One such image has been seen before of a kid with his fingers laced together as he sits on a bunny's lap. The bunny is pink with rather creepy black eyes outlined in blue with pink floppy ears. On Easter, Alexander Dreymon shared a rather unique version of the image with his fans on social media.
There is a filter and frame around the image that shows Uhtred's head pasted onto where the boy's head is. Uhtred's hair is shaved on the sides, and he looks rather serious in the picture as he sits on the bunny's lap. It makes it look like Uhtred has a boy's body while seated on the lap of a creepy bunny.
Dreymon captioned the post on Instagram with: "🖤🐰 #happyeaster." He also tagged Netflix and The Last Kingdom's Instagram accounts.
'The Last Kingdom' fans react to Alexander Dreymon's photo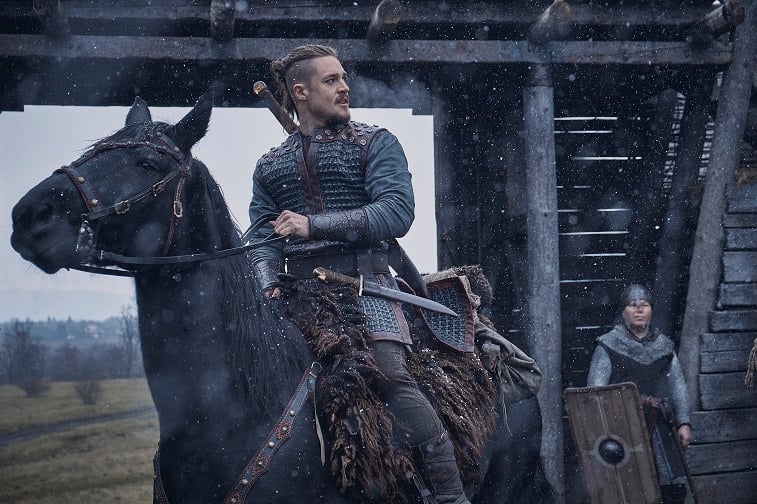 As can be expected, fans have a lot of thoughts about the altered image, and they commented on the post. At the time of publishing this article, over 60,000 people had already liked it and over 1,300 people commented on it.
One fan says the bunny will give them "nightmares," and honestly, we can understand that sentiment. It's not the most welcoming bunny to be taking part in Easter photos with kids. 
A fan actually calls it "horrifying," and it's safe to say other people would agree with that sentiment. "That rabbit is horrifying 😧," they said.
Other fans made comments like, "Haha love you❤️," and "Perfect😂😂."
Some fans see the humor in the whole thing. "Omg that is funny 😂😂❤️🙌😍," a fan said.
Some fans have questions in regards to the way Uhtred looks in the image in question. "Why you look so scared….?😂"
Another fan mentions that Uhtred looks "a little nervous."
Fans seem to appreciate Alexander Dreymon's latest post featuring Uhtred and an Easter bunny.