'The Last Kingdom': Alexander Dreymon Talks About How Uhtred Becomes 'Jaded' Over Time
The Last Kingdom is full of interesting characters, but fans really seem to love the main character of the series, Uhtred. He's played by the talented Alexander Dreymon who breathes his own life into the character that fans can't seem to get enough of. Read on to learn what Dreymon has to say about the character he portrays.
Season 4 of 'The Last Kingdom' is out on Netflix
Numerous fans have already devoured the all-new season of the hit series. Uhtred is back with his gang of followers, including Finan (Mark Rowley) and Sihtric (Arnas Fedaravicius). The new season even involves Uhtred's two oldest children in a more direct light as teenagers, which is an interesting treat for fans.
Alexander Dreymon talks about how Uhtred becomes 'jaded'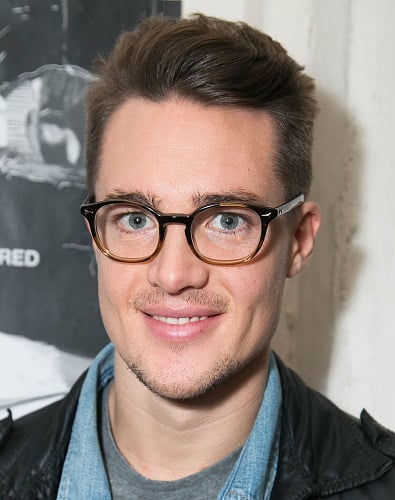 Dreymon, Rowley, and Fedaravicius spoke with UNILAD about the series in more detail. Dreymon was asked about what makes Uhtred's journey through life so interesting to viewers at home. Dreymon had an excellent answer for that. He says Uhtred "gets jaded more and more" by the things that happen to him over the years, which also makes for great television.
"Uhtred had such a mischievous quality to him when he was a kid in the first season. And then, little by little, he gets jaded more and more by all these horrible events that happen," Dreymon explained. "How do you get over seeing your lover's head get cut off in the throes of the battlefield? He keeps having to go through these horrendous experiences, and so it's more and more difficult to keep that streak of insouciance in there."
RELATED: 'The Last Kingdom': Alexander Dreymon Discusses Uhtred's Relationship With Aethelflaed
Uhtred is 'very spontaneous' by nature, which helps him out in life
Dreymon knows that it's all part of what makes Uhtred so mesmerizing to fans. He reacts to what's happening to him without letting it consume and change him in a way that would make him lose himself completely. His persistence and spontaneity pay off for him in life.
"But I think it's also part of what makes Uhtred so fun to watch. And I think the challenge lies in having him evolve and change without losing that aspect of him," Dreymon continued. "Uhtred is still, from the beginning and has always been very spontaneous. And he always picks himself back up. He's relentlessly perseverant. And I think that's a quality I really admire."
In season 4, Uhtred is again caught up trying to keep Wessex together
Ever since the days of King Alfred (David Dawson), Uhtred has been caught up in trying to keep Wessex together and in one piece. Now that Alfred is dead and gone, his children are left to figure things out. Luckily they have Uhtred in their court to help them battle the Danes when needed or to give advice if necessary.
Uhtred plays an enormous role in the new season and fans wouldn't have it any other way. He's what makes the show so amazing to watch. So what if he's a little jaded? It's part of what makes his character so great.