'The Last Kingdom': Alexander Dreymon Talks About What It's Like Playing a Father to Teenagers in Season 4
Fans can't seem to get enough of Uhtred (Alexander Dreymon) in The Last Kingdom. Season 4 has finally dropped on Netflix and many fans have already binge-watched the entire season. Dreymon, who plays Uhtred, spoke with Winter Is Coming about season 4 and what it's like playing a father to teenagers in the all-new season. Read on to learn more. There are spoilers ahead for season 4 of The Last Kingdom.
Uhtred is back in season 4 of 'The Last Kingdom'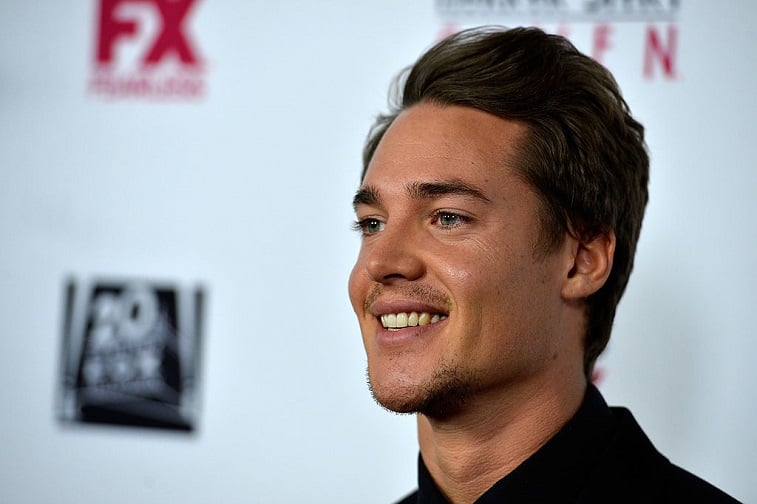 Uhtred is back and already starting the season by reuniting with his son, Young Uhtred (Finn Elliot). He seems very religious, so he's already having some difficulty relating to his father. Stiorra (Ruby Hartley), Uhtred's daughter, seems much more at ease in her father's presence. She recognizes that they were taken away from their father by King Alfred (David Dawson) to hurt him, and it certainly did.
Uhtred is a father to two teenagers in the new season
Dreymon spoke with Winter Is Coming before season 4 became available on Netflix. He discussed the all-new season and decided to shine a light on what's it's like playing a father to a pair of teenagers. Dreymon says he has a rather large family himself.
"I think the added challenge is to play the father of somebody who is already 16-years-old," Dreymon explained about the situation. "It's not like I'm playing a new dad whose got a baby, I can somehow imagine what that's like. But then playing the dad of a teenager, if you haven't had the 16 years that led up to that, it's already difficult to deal with that if you've had the 16 years."
Alexander Dreymon talks about working with his on-screen son
Dreymon seems to have an admiration for Elliot's work as Young Uhtred. He calls him a "wonderful actor" and says he doesn't think he could have done the part when he was his age, which is surprising to hear considering how great of an actor Dreymon actually is.
"The great thing with [Finn Elliot] is that he's a wonderful actor and he's doing such a good job, it's a difficult part to play," Dreymon said about his on-screen son. "I know I couldn't have done it when I was his age."
Uhtred spends more time with his teenage children in season 4
The new season shows Uhtred's children even more and it's interesting to see the similarities and differences between them and their father. Stiorra seems to have a better relationship with Uhtred as opposed to Young Uhtred who is very religious, which causes friction between them. Young Uhtred does manage to get into Bebbanburg and help them try and take it back, but they fail in the attempt. It's obvious that both children just want to please their father at this point.
It will be interesting to see how their relationships evolve over time. Check back for all the latest information on season 4 of The Last Kingdom.