'The Last Kingdom': Arnas Fedaravicius (Sihtric) Shared a Photo With 3 Cast Members
Fans of The Last Kingdom may have heard, but season 5 of the series will be the final season in a sad turn of events. Despite that news, there is still one season left to go before it's all really over. Filming has concluded in Hungary, which means we're one step closer to seeing the all-new season of the show.
Arnas Fedaravicius, who plays Sihtric, recently shared a photo with 3 cast members. We have all the details.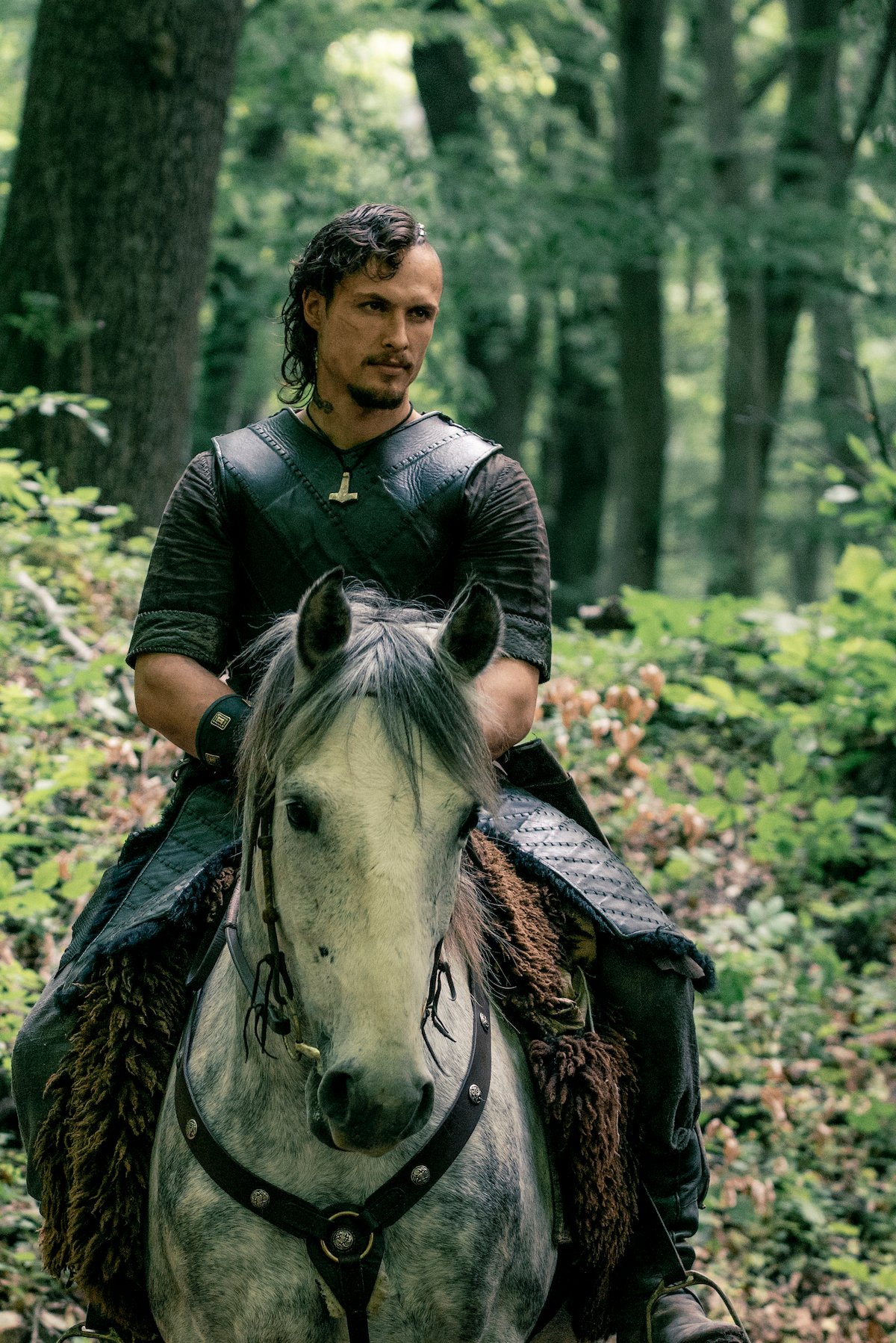 'The Last Kingdom' season 5 has finished filming
The news came out on June 22, 2021, that filming for season 5 has finished. Jon East, one of the directors for season 5 and someone who has directed previous episodes of the series before, shared the news via social media, including Instagram. In the post, a clapperboard is being held by a hand, and it has the name of the series on it as well as the date June 21, 2021. Jon East's name is also on the clapperboard as well as the director.
East captioned the post revealing the news: "It's most definitely a wrap!!! As of last night, TLK5 is in the (digital) can. Phew! That last block – eps 9&10 – was an absolute monster, a BEAST, which eclipsed in complexity and scale anything else that I've directed on this amazing show since I first helmed episodes back in 2016. If nothing else, I can at least reveal that the show's last season is going out in truly EPIC style! Big thanks here to the remarkable team that worked with tireless devotion to make it so, you are all stars! Respect."
The official social media accounts for the series also shared the news via East's posts.
Arnas Fedaravicius (Sihtric) shared a photo with 3 cast members
RELATED: 'The Last Kingdom': Fans Weigh in on the Death That Changes Everything
Filming may have concluded, but fans have been treated to numerous images of their favorite actors on set and together. Arnas Fedaravicius, who plays Sihtric, recently celebrated his 30th birthday on June 21. A few actors from the show shared posts for the occasion as well.
Fedaravicius recently shared a photo on June 22 of himself with three of his fellow actors – Cavan Clerkin, who plays Father Pyrlig, Timothy Innes, who plays King Edward, and Mark Rowley, who plays Finan.
In the photo, all four actors have their mouths open for the shot, and they all appear to have their shirts off as well. Standing in front of lush trees and greenery, Fedaravicius has a shirt on his shoulder, as does Innes and possibly Rowley. They all appear to be laughing in the photo, which is nice to see. Rowley also has an arm around Innes as his hand can be seen on his shoulder.
Fedaravicius captioned the post while also tagging his fellow actors. "I turned 30," he wrote. "I think I judge less, I feel more comfortable being myself and I smile a lot more. Here's me and my brothers after we danced in a storm as the sun was creeping through the clouds. Let it happen. Thank You for all the beautiful wishes."
Sihtric, Finan, Father Pyrlig, and King Edward in 'The Last Kingdom'
Fedaravicius plays Sihtric, who is the son of Kjartan (Alexandre Willaume), born out of wedlock. He becomes good friends with Uhtred (Alexander Dreymon), and he's a warrior that always seems to be by his side.
Rowley plays Finan, who is a warrior from Ireland. He's a good friend to Uhtred along with Sihtric. He was once a slave with Uhtred when they first crossed paths, but they are freed. Their friendship has grown stronger over the years.
Innes plays King Edward of Wessex, who is the son of King Alfred (David Dawson). He's trying to find his place as King after his father, but it's a hard and challenging situation for him.
Clerkin plays Father Pyrlig, a priest who was once a warrior as well. He is loyal to Wessex, and to both Alfred and Edward in their time.
It's always nice to see posts like the one Fedaravicius just shared. Hopefully, fans don't have to wait too much longer before season 5 of The Last Kingdom drops.