'The Last Kingdom': Cavan Clerkin (Father Pyrlig) Just Shared a 'Fantastic Illustration' of Himself Done by Stefanie Martini (Eadith)
Season 5 of The Last Kingdom is currently back in production in Hungary, which is exciting news for fans. Despite it being the last season, fans have been treated to content from their favorite actors on the set and together as well. Cavan Clerkin, who plays Father Pyrlig, just shared a "fantastic illustration" of himself created by Stefanie Martini, who plays Eadith. We have all the details to know about it.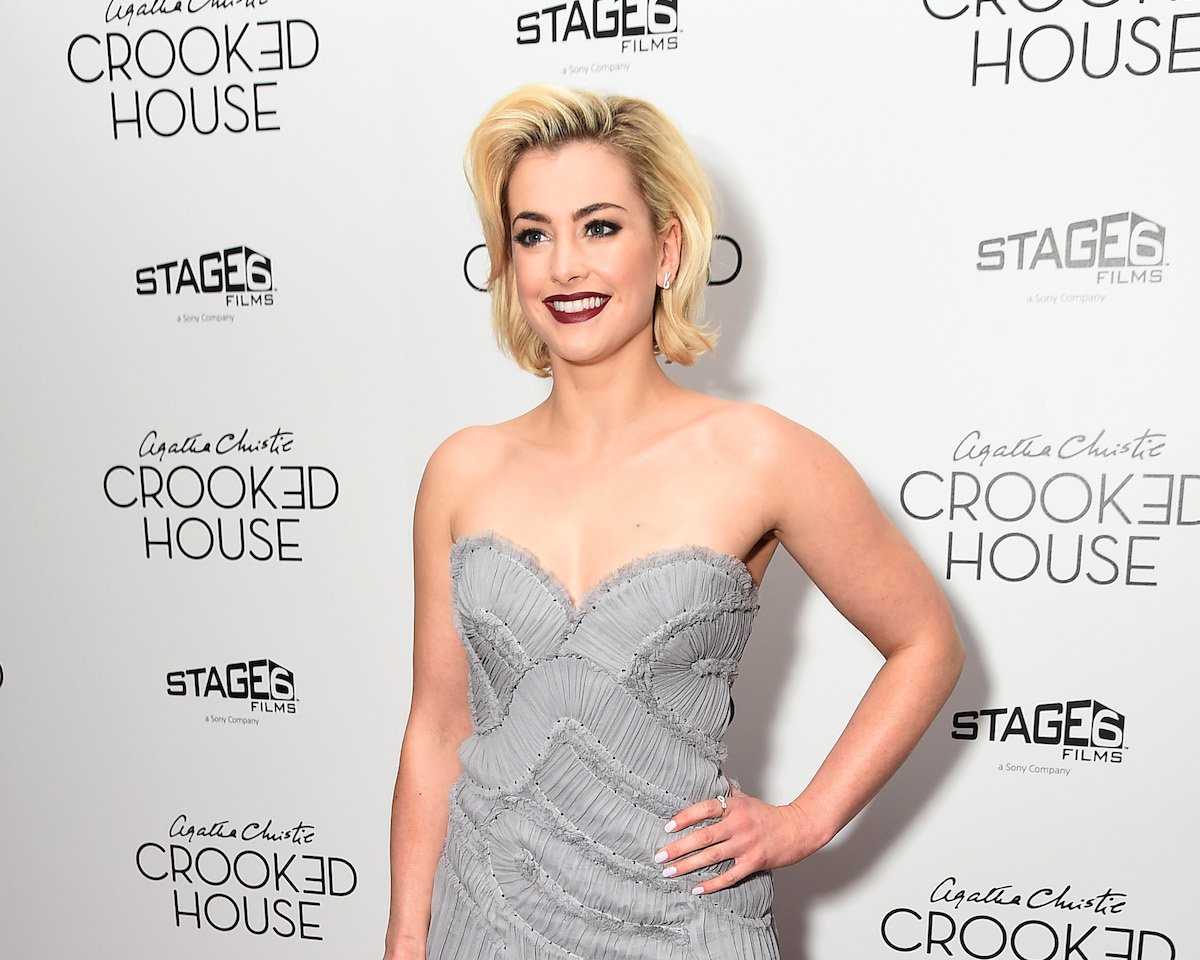 Father Pyrlig and Eadith in 'The Last Kingdom'
Father Pyrlig is a priest in the series who was once a warrior as well. He is loyal to Wessex, and to both King Alfred (David Dawson) in his time and to Alfred's son, King Edward (Timothy Innes). He's a fan-favorite character that fans truly appreciate.
Eadith is the sister of Eardwulf (Jamie Blackley). Her brother is in charge of Aethelred's (Toby Regbo) household guards, and she is manipulated into being Aethelred's mistress. However, she sets Aethelflaed (Millie Brady) free, which changes everything for her, and she finds herself alongside Uhtred (Alexander Dreymon) and his warriors.
Cavan Clerkin (Father Pyrlig) just shared a 'fantastic illustration' of himself done by Stefanie Martini (Eadith)
RELATED: 'The Last Kingdom': Fans Weigh in on the 'Best Fighter' in the Series
On June 17, 2021, both Clerkin and Martini shared an image that Martini created on Instagram. It's a drawing of Clerkin, and it's a must-see for fans. It says, "Bing bang bing bang bong" in the top right. Clerkin's likeness can be seen in the drawing, and it's obviously him complete with his beard. He's wearing what looks like a dress with a pattern on it as he holds something in his hand. One arm is out to the side as he appears to be to the side in the image as the drawn version of Clerkin looks over.
Martini shared her work on Instagram, captioning the post with, "Bing Bang Bing Bang Bong Lil sketch of @cavanclerkin Making some shapes as per."
Clerkin shared a cropped version of the image that cuts off the first "Bing Bang" written at the top. He captioned the post on Instagram with: "BING BANG BING BANG BONG!! Fantastic illustration by @stefaniemartini." He shared it on his Instagram Story as well.
Some of the actors from 'The Last Kingdom' commented on the posts
As can be expected, people commented on the interesting posts as well. Even some of the actors from the show commented. Millie Brady, who plays Aethelflaed, wrote, "Omg this is incredible @cavanclerkin @stefaniemartini" on Clerkin's post. Clerkin tagged her adding, "isn't it!! 😍." Martini also commented on Brady's comment tagging Brady and saying, "🥰🥰🥰."
Arnas Fedaravicius, who plays Sihtric, wrote, "Absolutely beautiful."
Emily Cox, who plays Brida in the series, added, "🔥." On Stefanie Martini's post of the image, Emily wrote, "👌🔥."
Amelia Clarkson, who plays Aelflaed, wrote, "You're so b***** talented xxxxx" on Martini's post.
Fans can surely appreciate the posts shared by Clerkin and Martini. We'll have to see what other content fans will see before season 5 of The Last Kingdom finally drops.