'The Last Kingdom': Director Jon East Shared an Image of Sihtric From Season 2
Season 5 of The Last Kingdom may be the final season, but we still have one more season to go before it's all really over. Filming has finished in Hungary, which is an exciting prospect for fans of the series. It means we're one step closer to seeing the final season.
Jon East, a director for the series who has directed episodes in previous seasons and who will also direct in season 5, recently shared an image of Sihtric, played by Arnas Fedaravicius. We have all the details fans will want to know.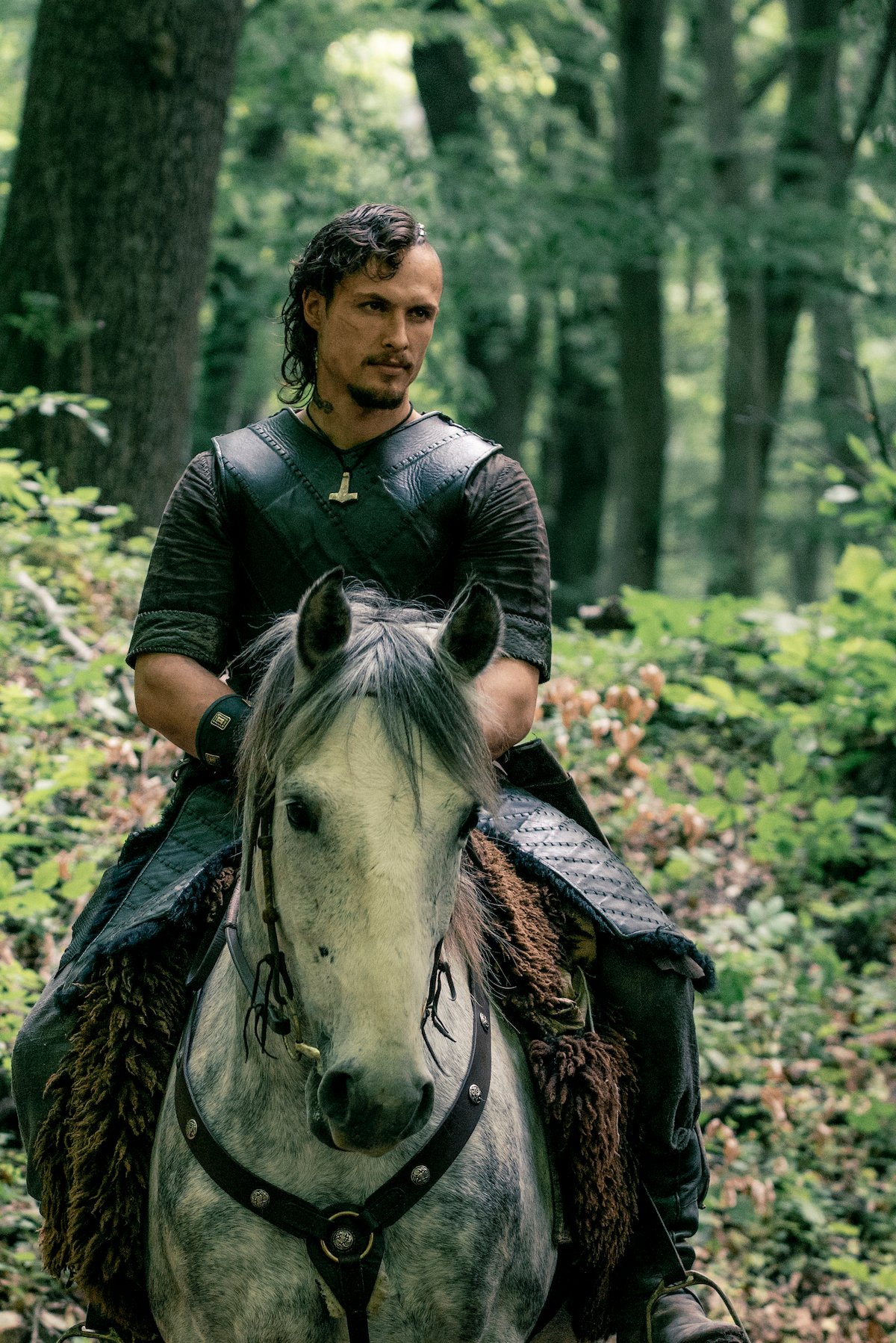 'The Last Kingdom' season 5 has finished filming
Fans very recently learned on June 22, 2021, that filming in Hungary for The Last Kingdom's season 5 has concluded. Jon East, who is one of the directors for season 5, shared the news via social media, including Instagram.
The post features a clapperboard in someone's hand. It has the name of the series on it, as well as the date of June 21, 2021. Jon East's name is also on it as the director.
East captioned the post revealing the news: "It's most definitely a wrap!!! As of last night, TLK5 is in the (digital) can. Phew! That last block – eps 9&10 – was an absolute monster, a BEAST, which eclipsed in complexity and scale anything else that I've directed on this amazing show since I first helmed episodes back in 2016. If nothing else, I can at least reveal that the show's last season is going out in truly EPIC style! Big thanks here to the remarkable team that worked with tireless devotion to make it so, you are all stars! Respect."
The official social media accounts for the series also shared the news via East's posts as well.
Director Jon East shared an image of a Sihtric from season 2
RELATED: 'The Last Kingdom': The Major Questions That Need to Be Answered in Season 5
On June 25, 2021, Jon East shared a throwback image of Arnas Fedaravicius, who plays Sihtric, on his Instagram. Sihtric is the son of Kjartan (Alexandre Willaume), born out of wedlock. He becomes good friends with Uhtred (Alexander Dreymon), and he's a warrior that always seems to be by his side.
In the image from season 2, Fedaravicius is dressed as Sihtric with his hair back as he looks off while under an overhang. He has fur on his sleeves, and he wears his usual necklace. Other people can be seen in the background as well, and behind the actor is a building along with another building in the background. Sihtric appears to have a sword by his side, although it's mostly cut out of the picture.
East captioned the post: "In a snap I took during rehearsal, a youthful Sihtric (the lovely Arnas) in TLK2 ep3, (2016), watches the arrival of Ragnar to Eoferwic."
It's always great to see behind-the-scenes images like the one Jon East just shared of Arnas Fedaravicius as Sihtric. Hopefully, we'll get even more content before season 5 of The Last Kingdom finally premieres. We'll have to see what else is shared when it comes to this popular show.