'The Last Kingdom': Eliza Butterworth Completes an Archery Course and Calls out Uhtred
Fans of The Last Kingdom can't wait to hear any news concerning season 4 of the hit series. Eliza Butterworth, who plays Lady Aelswith, has been quick to share posts that tease the upcoming season. Read on to learn about her latest post that has fans talking.
Eliza Butterworth completes an archery course and calls out Uhtred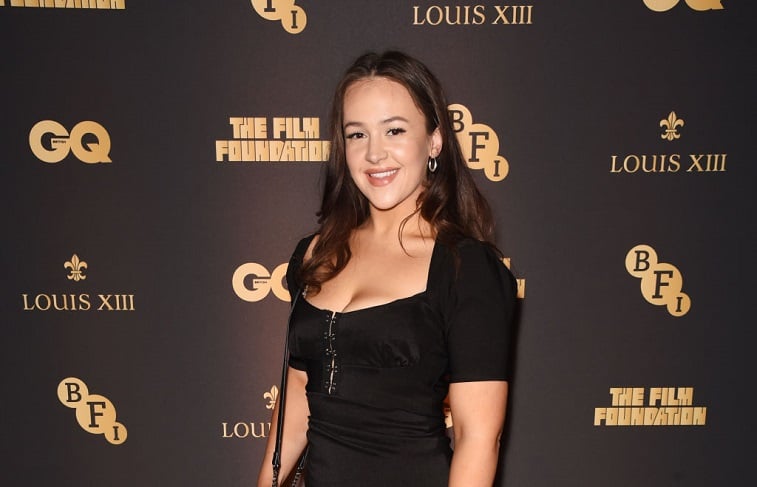 Butterworth posted a few videos of herself practicing archery and possibly getting ready for season 4 of The Last Kingdom. Butterworth also found the time to call out Uhtred (Alexander Dreymon) in her hashtags.
"Five weeks and a hair colour change later, I have completed my archery course and am ready for battle! 🧝🏻‍♂️🏹#legolaswannabee #watchoutuhtred," Butterworth captioned the post.
Fans react to Butterworth's post
Fans of the series were really loving Butterworth's post. You can see her progress as you watch the videos of her practicing.
"I see you wanna get that arrow ready for Uhtred. You better behave this coming season lol. I still love you ❤️❤️❤️❤️," an Instagram user wrote.
A lot of viewers seem to approve of Butterworth practicing archery. "Fantastic! Can't wait to see you with a longbow, my lady," another user said.
"Protect us all my lady, we need you," someone else wrote.
Another fan says they can see how Butterworth has improved over time. "You can see the progression," they said.
One fan thinks Uhtred doesn't know what's coming for him. "Oh no an armed Aelswith, Uhtred is screwed," the fan wrote.
What do fans think of Lady Aelswith?
Some fans have strong opinions when it comes to characters on the show, and that's especially true for Aelswith. Viewers seem to either really dislike her character or love her.
Many people brought up the fact that Aelswith claims to be merciful, when in fact she can be the opposite at times. "Nailed it with the contradiction between how merciless she seems to be vs. her claiming to be a 'devout' Christian," one Reddit user explained.
One fan says they like the character, but not for reasons you might expect. "I really like Aelswith. Not because I like her character, but because I like how much she hates Uhtred, and yet cannot do anything as everyone around her values him too much. It's satisfying watching her not get her way," they wrote.
Another viewer of the show says they can't understand Aelswith's feelings towards Uhtred at all after everything he's done for her family. "My issue with her is that she has this hatred when she knows firsthand what he has done in saving her husband, son, and daughter on different occasions," the Reddit user wrote.
Viewers of The Last Kingdom can't wait for the series to return with season 4. Lady Aelswith is loved by some and hated by others. She has a complicated relationship with Uhtred, and it will be interesting to see how the two interact in the upcoming season. Fans will have to wait to find out if their relationship has improved with time.