'The Last Kingdom': Emily Cox (Brida) Shared a 'Short Sequence' Clip That Wasn't in the Series
Season 5 of The Last Kingdom is finally back in production in Hungary, which is an exciting prospect. However, fans recently learned that season 5 would be the final season of the series. Although it's a hard thing to come to terms with, there is still one season left to go before it's all really over.
Emily Cox, who plays Brida, recently shared a "short sequence" clip that wasn't in the series that fans will want to see.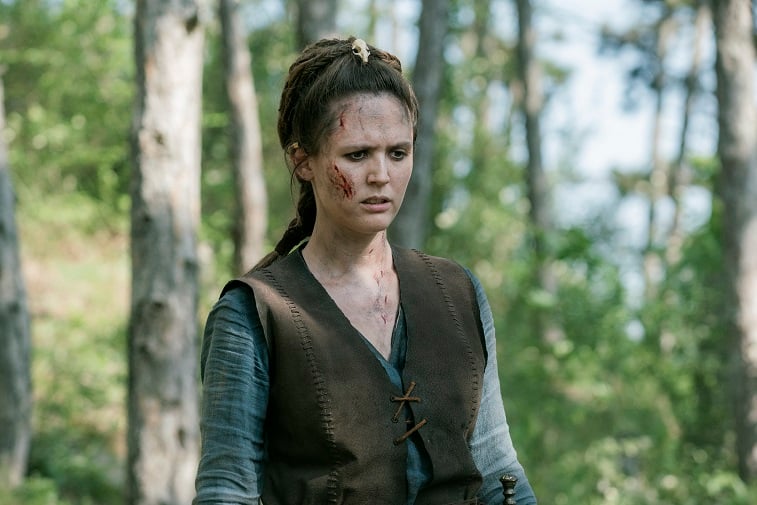 Brida's journey in 'The Last Kingdom'
Brida was a Saxon child when the Danes took her in. She grows up in their culture and adopts their beliefs. She grew up with the main character Uhtred (Alexander Dreymon), and later they became lovers. Their relationship is extremely complicated, and in season 4, Brida actually holds a grudge against Uhtred for not killing her when the Welsh find her in battle, as she thought she would then go to Valhalla. As a result, she's taken as a slave, although she is eventually freed by Sigtryggr (Eysteinn Sigurðarson). Later, Brida goes into labor with Cnut's (Magnus Bruun) child, someone she killed when she learned of his involvement in the death of Young Ragnar (Tobias Santelmann).
Emily Cox shared a never-before-seen clip from 'The Last Kingdom'
On June 15, 2021, Cox shared a must-see video for The Last Kingdom fans on Instagram of a "short sequence" that didn't appear in the show. The actor is dressed as Brida in the video, taken on a computer screen from a video camera.
During the video, Brida swordfights in battle. She fights with a few people and suddenly sees someone who isn't recognizable from the angle of the shot. She stops to stare at them as a battle rages around her. Finally, Brida looks off, then looks back again at the unknown person.
Cox captioned the post: "Level 2 😎: This short sequence never actually made it into TLK… Who can guess which season (1-4), and which scene it would have been for? #thelastkingdom #brida." She also tagged a few accounts as well. Over 39,000 people viewed the post, and over 200 people commented on it.
Emily Cox shared a photo of herself and Mark Rowley (Finan)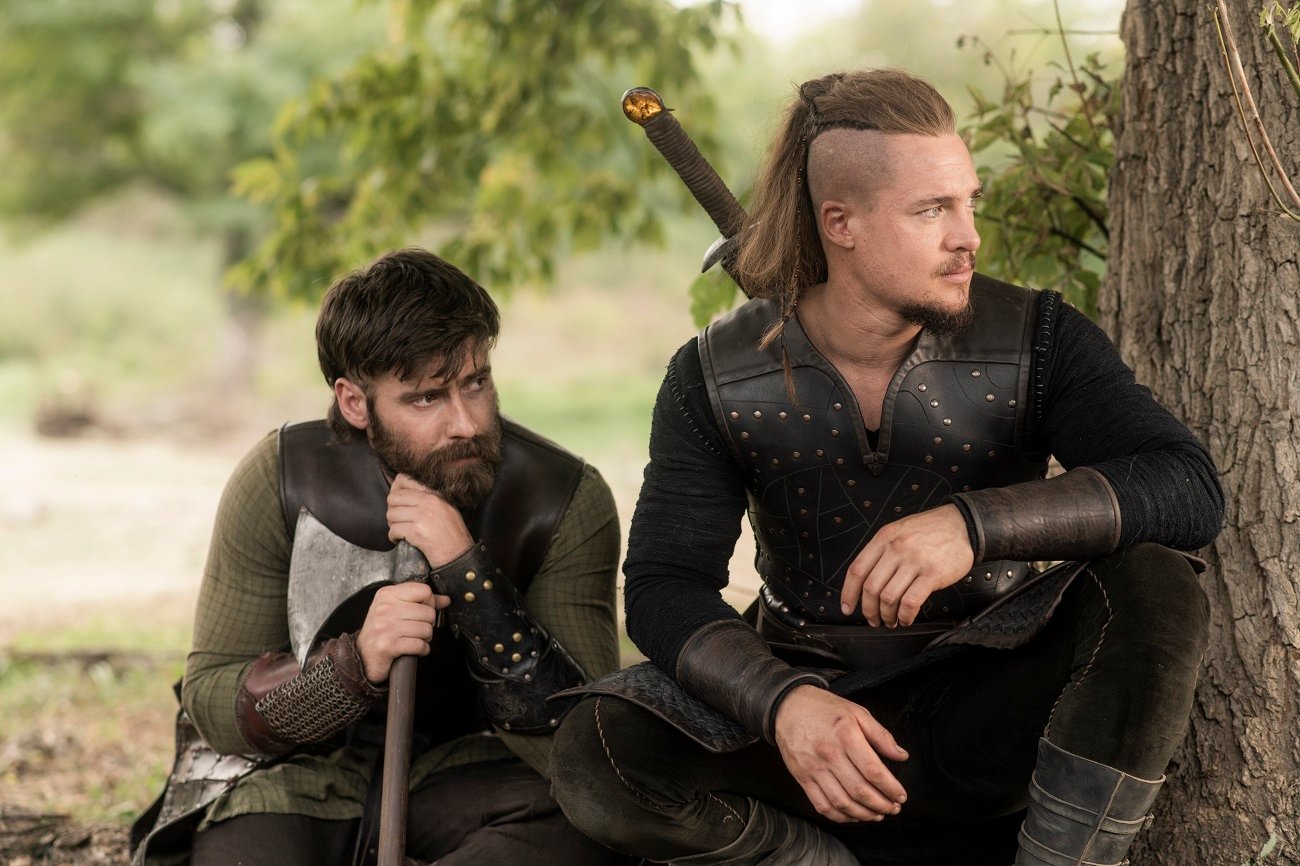 RELATED: 'The Last Kingdom': Fans Weigh in on the 'Best Fighter' in the Series
Since production began, The Last Kingdom actors have treated fans to several behind-the-scenes posts. . Cox recently shared a photo on Instagram of herself and Mark Rowley, who plays Finan. On June 9, she shared a black and white image of them wearing sunglasses and headphones. Cox wears a zip-up hoodie with her hair done up as Brida. Rowley wears what appears to be armor and a hat. Both actors have a hand making the rocker symbol. Cox tagged Rowley's account and the official account for the series in the photo.
Cox captioned the post: "Finan and Brida in the house😎… Who can guess what music we're listening to?" and added the hashtags "#thelastkingdom #brida #finan." Over 8,000 people liked the post, and over 100 people commented on it.
Fans can surely appreciate posts like the ones Emily Cox recently shared. Hopefully, season 5 will be just as epic as fans hope.