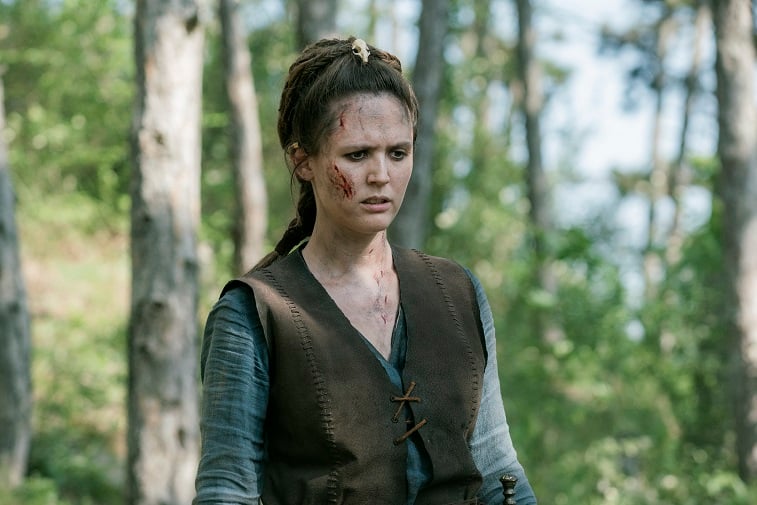 'The Last Kingdom': Emily Cox Shared an Awesome 'Throwback' Photo Including Some Major Actors, Fans React: 'Looks Like a Fun Party'
Emily Cox from 'The Last Kingdom' recently shared an image of herself with her fellow actors from the show.
Fans of The Last Kingdom still don't have word yet on when season 5 of the show will premiere. It will also be the final season, which is a sad turn of events for viewers. However, the official social media accounts for the show, as well as actors and others have been sharing posts fans need to tide them over. Emily Cox, who plays Brida in the hit series, recently shared an awesome throwback photo that also features some major actors from the Netflix show.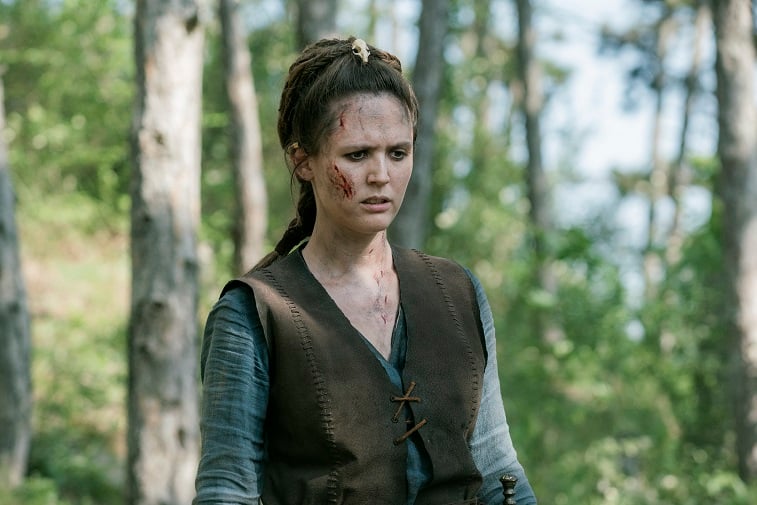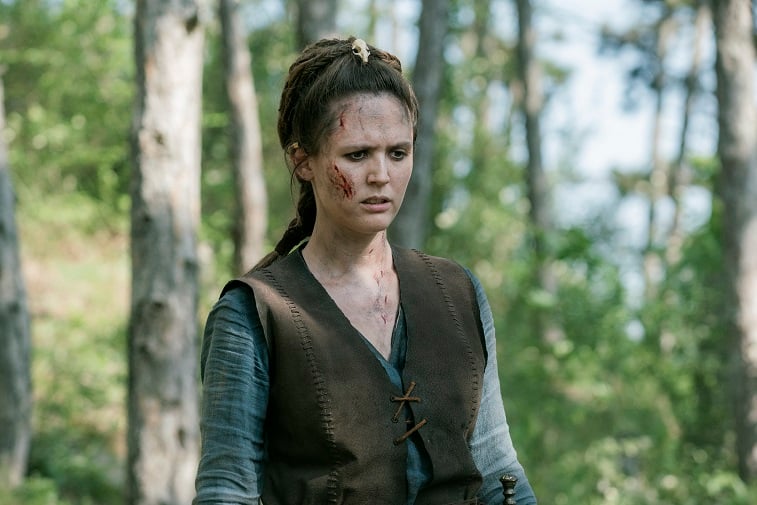 Brida in 'The Last Kingdom'
Brida was a Saxon child when she was taken in by the Danes. She becomes a Viking, adopting their culture and beliefs as her own. She grew up with Uhtred (Alexander Dreymon), and they were lovers at one point. But in season 4, she holds a grudge against him for not killing her when she is found by the Welsh in battle, as she thought she would then go to Valhalla.
Brida is taken as a slave, and it's a hard time for her. But Sigtryggr (Eysteinn Sigurðarson) rescues her, and she finds herself allied with him when and they invade Wessex, taking Winchester. But Sigtryggr eventually comes to an agreement with the Saxons. Before the series concludes, Brida goes into labor with Cnut's (Magnus Bruun) child, a Viking and her lover that she killed for his involvement in Young Ragnar's (Tobias Santelmann) death.
Emily Cox shared an awesome 'throwback' photo including some major actors from 'The Last Kingdom'
On September 10, 2021, Emily Cox shared a "throwback" photo on Instagram that includes some major actors. Emily can be seen surrounded by her fellow actors in winter coats, so it must be cold. She tagged a few of them in the post, including Tobias Santelmann (Young Ragnar), Magnus Bruun (Cnut), Mark Rowley (Finan), and Arnas Fedaravicius (Sihtric) who stand nearby. Santelmann, Cox, Bruun, and Fedaravicius look at the camera.
Other actors can also be seen, and it looks like Alexander Dreymon (Uhtred) and Ewan Mitchell (Osferth) could possibly be there as well. However, Rowley and Mitchell don't appear to be in coats like all the rest. This photo is epic, as some of the actors play roles on opposing sides.
Emily Cox captioned the photo: "Throwback!! Who knows which season? 🧐." She also included some hashtags as well: "#thelastkingdom #brida #netflix." It's from season 3 as that's the only season that Cnut and Ragnar are both in.
Fans react
A number of fans reacted to the post. A lot of fans commented with what season the photo is from. Some had other comments as well.
One fan calls it a "classroom selfie," which is a great way to describe the image. "I sure do miss Ragnar! 😢❤️❤️❤️😢," the fan also said.
Another fan misses Ragnar as well, and we can understand why. His murder at the hands of Aethelwold (Harry McEntire) manipulated by Cnut still hurts us too.
"I miss Ragnar 😢," the fan said.
"Ohhh, how I miss you lovelies. 🖤🖤🖤," another fan adds.
One fan says the picture is from season 3. "Ragnar and Brida! Season 3," they said. "Great pic!"
Another also says it's from season 3, naming Ragnar and Brida as well. "Season 3! You and Ragnar made a great couple ❤️," a fan said.
A fan says, "Looks like a fun party," and we'd have to agree.
Another fan calls the actors "the coolest crowed of people." "Seems to be the coolest crowd of people!" they said. "Makes me want to go have a beer with you guys! 😄."
It's great when we get these types of pictures of the actors together from The Last Kingdom. We'll have to see what else is shared before season 5 premieres.