'The Last Kingdom': Emily Cox Shares a 'Throwback' Photo From Season 2, Fans React: 'Brida Is Perfect'
Emily Cox, who plays Brida in 'The Last Kingdom', shared a 'throwback' photo of Brida from season 2. Fans reacted to the post.
In the hit series The Last Kingdom, there are many memorable characters throughout the seasons. One of those has remained constant, and that is Brida (Emily Cox). The actor who plays her recently shared a "throwback" photo from season 2 that fans will surely appreciate.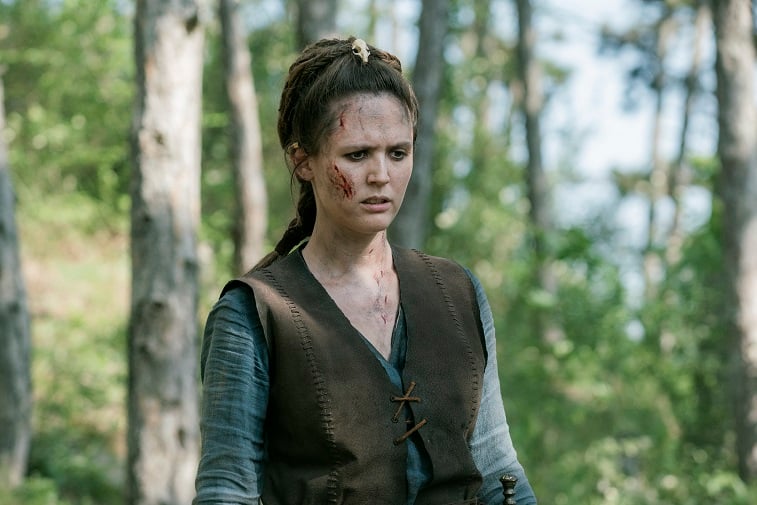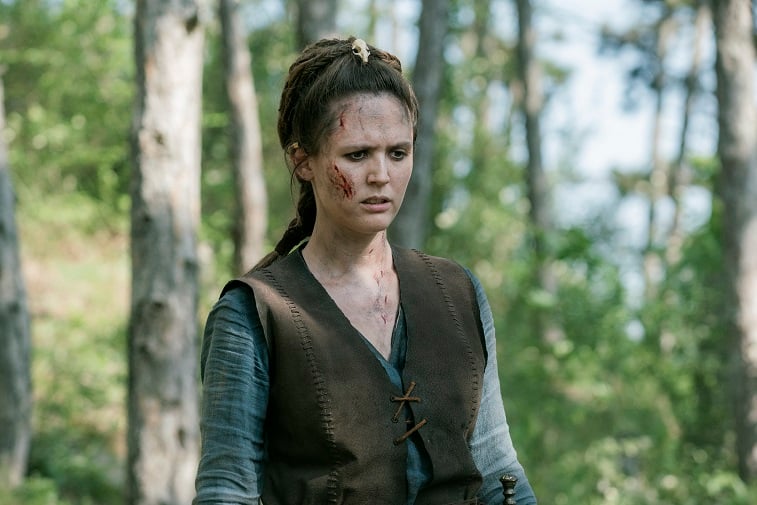 Brida in 'The Last Kingdom'
Brida was just a Saxon child when she was taken in and raised by the Danes. She grows up and is quite close with the main character, Uhtred (Alexander Dreymon). She is there by his side when they witness his home being burned and most of his family killed. At first, she helps Uhtred, becoming his lover, but eventually she chooses to go off with Uhtred's adopted brother, Young Ragnar (Tobias Santelmann). They form a connection and fall in love, but Ragnar is killed in a shocking turn of events by Aethelwold (Harry McEntire), manipulated by Cnut (Magnus Bruun).
Brida becomes lovers with Cnut, that is until she learns the truth of his involvement in the death of Ragnar, and she kills him. But then the Welsh find her in battle, and she holds a grudge against Uhtred for not killing her, as she thought she would go to Valhalla.
She is then taken as a slave, but she is freed by Sigtryggr (Eysteinn Sigurðarson). At the end of season 4, she goes into labor with Cnut's child after fighting with Uhtred, who lets her leave.
Emily Cox shared a 'throwback' photo from season 2 of 'The Last Kingdom'
On July 21, 2021, Emily Cox shared a throwback photo on Instagram of herself as Brida from season 2. In it, her hair is back out of her face twisted up with material. She has on a coat with furs and a metal breastplate along with her regular clothing, which is in blue. Brida has her mouth open yelling fiercely in the image, and she is surrounded by others who have on helmets. It's a close-up shot of the character, and Emily tagged the series' official account in the post as well. 
She tagged the post: "Throwback to season 2☀️ #thelastkingdom #angrybrida #brida @thelastkingdom."
Fans react to the post
Over 11,000 people liked the post, and over 100 commented on it. But what are fans saying?
"The face you make when you realize there is only one season of TLK left," a fan weighed in.
One fan calls Brida "the beautiful warrior 🤗❤️."
While another fan says she is their "favorite badass warrior 🔥❤️."
A fan calls her a "great warrior," and they can't be the only ones who think that. "Great warrior Brida 🔥🔥," they said.
"Brida runs hot!" another fan pointed out. "She will scald the daylights out of you if you're not careful! ⚔️🖤⚔️."
Another fan calls the character "perfect." "Brida is perfect 🔥⚔️❤️‍🔥! You made her perfect. Thank you Emily, you're an amazing actress ✨ !" the fan wrote.
"Embodiment of female fearsome strength 👏🔥😍," said another.
Another fan thinks Brida "is always angry about something." "Sh*t… Brida is ALWAYS angry about something," they said.
It's always great to see throwback photos of our favorite characters, especially from The Last Kingdom.