'The Last Kingdom': Fans React to the Official Look at Brida in Season 5: 'Brida's Rocking the Shield-Maiden Look'
Fans of 'The Last Kingdom' recently were given an official look at Brida in season 5, and they reacted to it.
The hit series The Last Kingdom has officially finished filming in Hungary for the final season. Although it's exciting and means we're one step closer to seeing season 5, it also means we're closer to the series coming to a conclusion. Although bittersweet, fans were recently treated to official looks at their favorite characters, including Brida, played by Emily Cox. What are fans saying about it? We have all the details to know.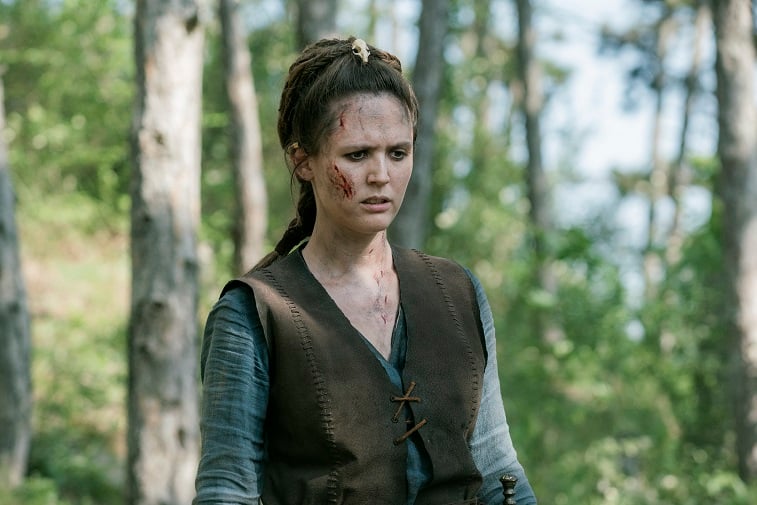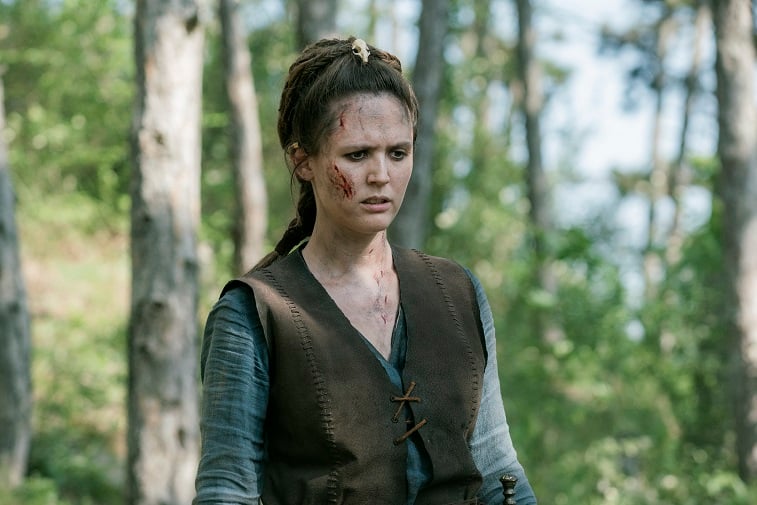 Brida in 'The Last Kingdom'
Brida is a popular character in the series to some fans. She was a Saxon child when she was taken in by the Danes. She becomes lovers with Uhtred (Alexander Dreymon), at one point, and they grew up together. However, their relationship is quite complicated. In season 4, Brida holds a grudge against Uhtred for not killing her when she is found by the Welsh in battle, as she thought she would then go to Valhalla.
Brida is taken as a slave, and it's a difficult time for her. But she is rescued by Sigtryggr (Eysteinn Sigurðarson), and she finds herself allied with him when and they invade Wessex, taking Winchester. But Sigtryggr comes to an agreement with the Saxons, and he takes Stiorra (Ruby Hartley) with him as a stipulation for him leaving Winchester and being given possession of Eoferwic.
Brida finds herself face to face with Uhtred, and she fights him. But Uhtred allows her to leave, and she goes into labor with Cnut's (Magnus Bruun) child before the season concludes.
Get an official look at Brida in season 5 of 'The Last Kingdom'
The official social media accounts for the series have been sharing some looks of characters in season 5, including Uhtred and his daughter, Stiorra. An image of Brida was shared on June 21, 2021.
In the top left corner, the name of the series is displayed. Brida can be seen in the middle of the image looking off, as it's a photo of her from the side. Her hair is done up with different twists in it. Material is weaved into her hair, and she has what looks like a small animal's skull at the top of her head in the front. She has cuffs on her ear as well, and she has on fur and a brown ensemble. Two other people can be seen in the background out of focus.
There is a quote at the bottom which says, "'The reckoning approaches. The gods are speaking…' – Brida."
The post is captioned: "Everyone is on a journey but what does Brida's future hold? #thelastkingdom #TLK5." Emily's account is tagged in the post and in the caption as well.
Fans react
Over 38,000 people liked the post, and over 300 people commented on it. Fans have a lot of thoughts when it comes to the post as well as Brida's look.
Some fans mentioned Brida's hair, which is quite impressive. "Wow! Her hair is a work of art!!!😍😍," a fan said.
"Give the hairstylist of this season a raise 🙌🙌🙌🙌," a fan also wrote in the comments.
One fan thinks "Brida's rocking the shield 🛡 maiden look!"
"OMG she looks so cool!" said another fan. "Can't wait to see her come back with a vengeance."
One fan says they "love the hair!" They also added, "Love the look! Brida means business ❤️🙌."
We'll have to see what season 5 of The Last Kingdom holds for Brida.