'The Last Kingdom': Fans React to an Official Look at Sigtryggr in Season 5: 'Looks Like Sigtryggr Has Seen Some Things'
Season 5 of The Last Kingdom may be the last, but fans can't wait to see it. The official social media accounts have been sharing official looks of some of the characters, including Sigtryggr (Eysteinn Sigurðarson). Fans recently reacted to the post of his official look in season 5, and we have all the details to know.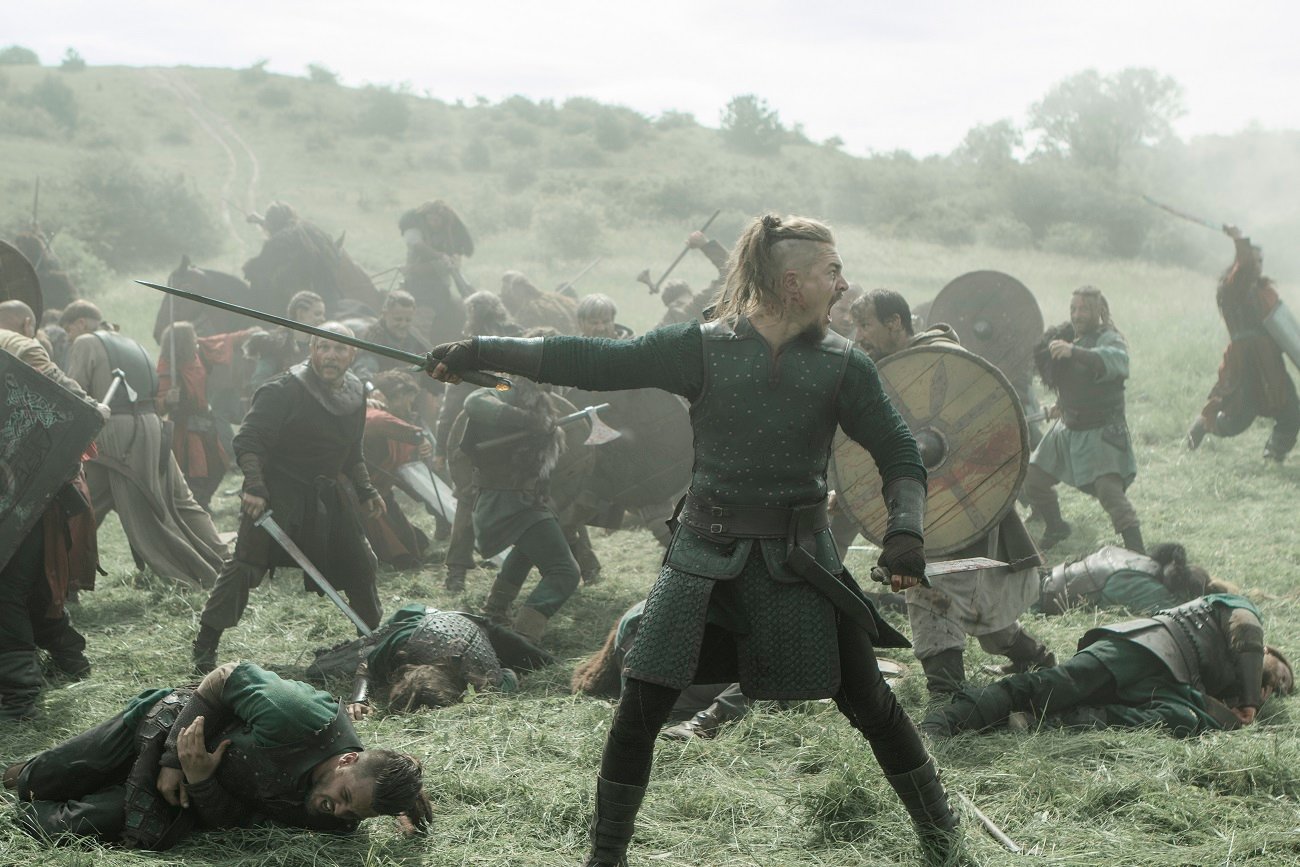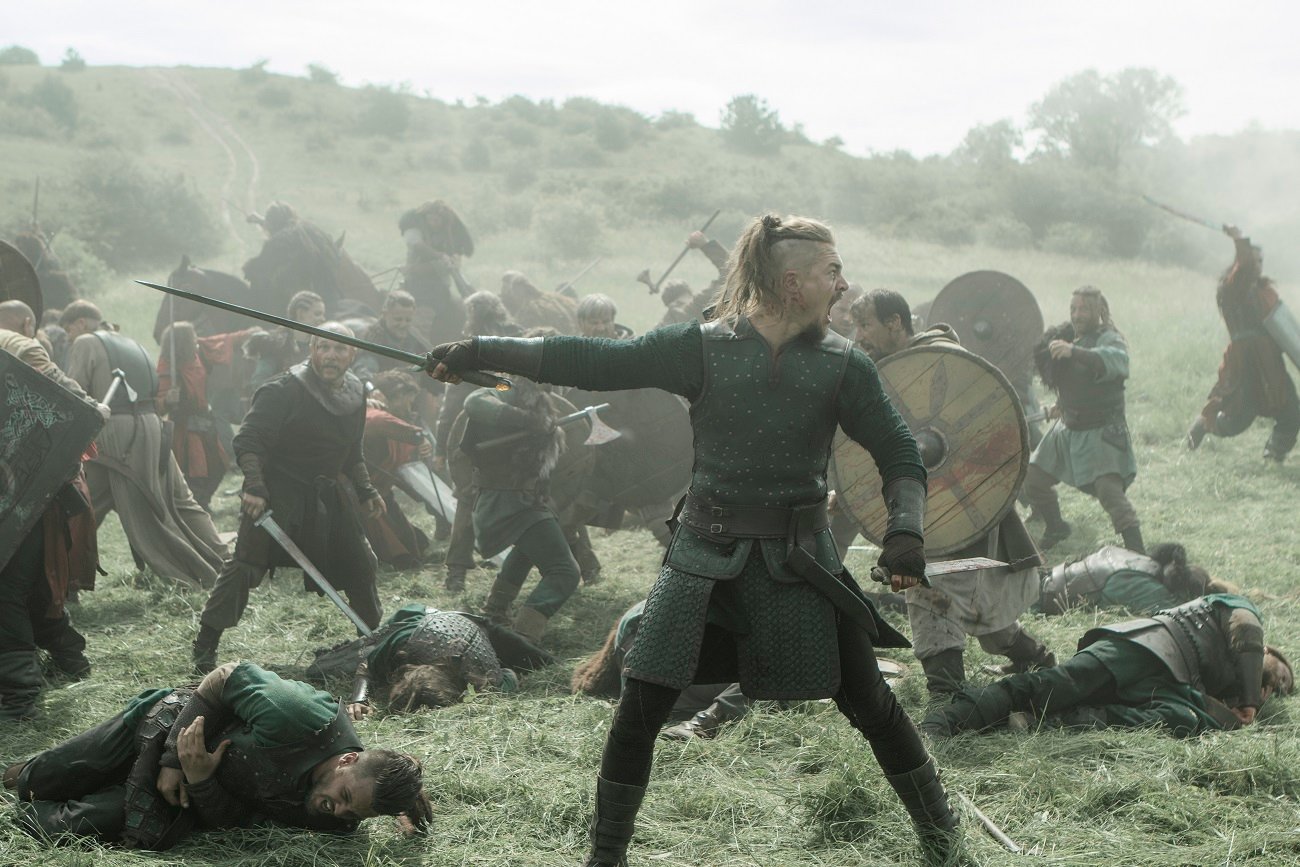 Sigtryggr in 'The Last Kingdom'
Sigtryggr is a Dane and cousin to Cnut (Magnus Bruun) as well as the late Ubba's (Rune Temte) great-nephew according to Sigtryggr's Fandom page. He leads a group of Danes that were all forced to leave Ireland. He becomes a threat to the Saxons when he takes Winchester in Wessex along with Brida (Emily Cox). However, he comes to an agreement with the Saxons, taking Stiorra (Ruby Hartley), Uhtred's (Alexander Dreymon) daughter, with him as a stipulation for him leaving Winchester and being given possession of Eoferwic as well. It's still unclear what kind of role he will play in season 5.
Get an official look at Sigtryggr in season 5 of 'The Last Kingdom'
On August 4, 2021, the official social media channels shared a look at Sigtryggr in season 5. In the upper left corner is the name of the show. Sigtryggr is in the middle of the image looking serious with his hair down at his sides hitting his shoulders. He has on his usual necklace and a dark-colored ensemble. It's unclear where he is based on the shot, but it seems to be a serious situation based on the look on his face.
There is also a quote below from Sigryggr. "'It is more difficult to live peacefully with enemies than to fight them.' – Sigtryggr."
The post is captioned: "Keep your enemies close… #TheLastKingdom #TLK5." Over 40,000 people already liked the post on Instagram, and there are over 300 comments.
Fans react to the post
As can be expected, fans have their own opinions about the post. Some fans naturally mentioned season 5, but some commented with thoughts on Sigtryggr.
Sigtryggr has aged, and some fans noticed. "He looks way older here well done," a fan said.
"Love Sigtryggr ❤. They aged him well," another fan wrote.
One fan said, "D— he's looking good."
"Looks like Sigtryggr has seen some things…" a fan added.
Another fan sees a resemblance to Uhtred in Sigtryggr in the post. "He looks a lot like Uhtred in this picture," they said.
Another fan calls him, "The most intelligent Dane on English shores ❤️."
One fan commented on Sigtryggr's quote. "He's not wrong 👏," they said.
He's a favorite to some fans. "My favorite Dane 🔥," a fan said.
A fan is "looking forward" to seeing the character even more. "Looking forward to seeing more of him in season 5," they said.
We'll have to see what else is shared before season 5 of The Last Kingdom finally premieres.