'The Last Kingdom': Fans React to an Official Look at Sihtric: 'I Always Loved Sihtric'
Fans of the hit series The Last Kingdom have recently been treated to official looks at characters from the upcoming and final season. The latest image shared is of Sihtric (Arnas Fedaravicius), a good friend of the main character, Uhtred (Alexander Dreymon). We have all the details to know about his official look in season 5.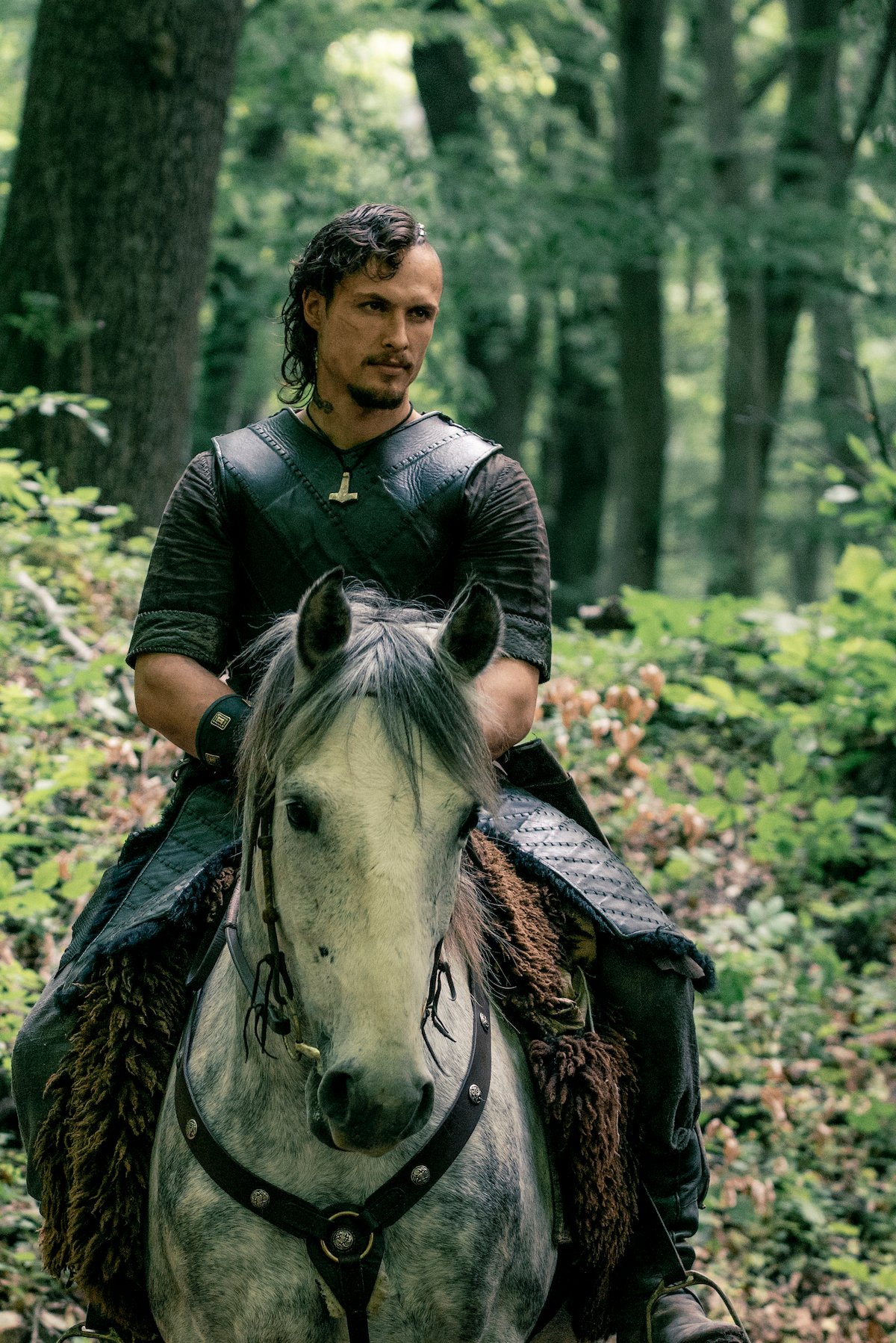 See an official look at Sihtric in 'The Last Kingdom' season 5
Sihtric is the son of Kjartan (Alexandre Willaume), born out of wedlock. His friendship with Uhtred is critical to the show, and they've been through so much together over the years. Together with Finan (Mark Rowley), Sihtric is great friends with Uhtred, and they are constantly by his side.
The official social media channels have been sharing official looks at many of the characters in the upcoming season, including Uhtred and Finan. Some fans have also gotten a glimpse of Sihtric and Finan's looks in season 5 when director Jon East shared posts recently of the characters on Instagram.
On July 30, 2021, the official social media accounts shared an image of Sihtric in season 5. In the image, the name of the series is in the upper right corner. Sihtric can be seen in the middle looking off from the side. He has braids in his hair, and he wears clothing in brown. There is also a quote from Sihtric which reads, "'They mourn those they have lost.' – Sihtric."
Fedaravicius' account is tagged in the post, which is captioned, "No victory comes without loss. #TheLastKingdom #TLK5."
Fans react to the post
As can be expected, fans have their own opinions about the post of Sihtric in season 5. Some fans mention season 5, while others made comments, including the ones shared here.
One fan says, "Please don't kill his character 😢," in regard to Sihtric, who some fans really love.
A fan is hoping to see Sihtric more in the final season. "Hope we'll see more of him in series 5 💕," they said. 
Sihtric is a man of few words in the series. Another fan pleads for them to "give him some dialogue." "Please give him some dialogue! 😂," they said.
Another fan also says, "Please give Sihtric more lines this season!!!"
He's a favorite to one fan. "My fav 💓🔥 Please don't hurt him… lol," they said.
One fan calls the image shared a "tell all." "No (redacted) way, this is such a tell all image," they said. "The look on Sihtric's face. Please do not say that we lose Uhtred😢."
"No!!!! Stop!!!! What does this mean!!!!?? 😭," a fan wonders about the post.
While another fan says, "I always loved Sihtric 😍🤤," and they're definitely not the only ones.
It's great seeing these official looks of characters in season 5 of The Last Kingdom. We'll have to see what else is shared before the series finally premieres.