'The Last Kingdom': Fans React to a Hilarious Moment Involving Uhtred, His Son, and Finan
In season 4 of 'The Last Kingdom', fans get to see a hilarious encounter between Uhtred, his son Young Uhtred, and Finan.
In season 4 of The Last Kingdom, fans get to see a hilarious encounter between Uhtred (Alexander Dreymon), his son Young Uhtred (Finn Elliot), and Finan (Mark Rowley). It's more than memorable and fans can't stop talking about it. Read on to learn more and see what fans are saying.
Uhtred wants to take back Bebbanburg, but he wants to do it with his son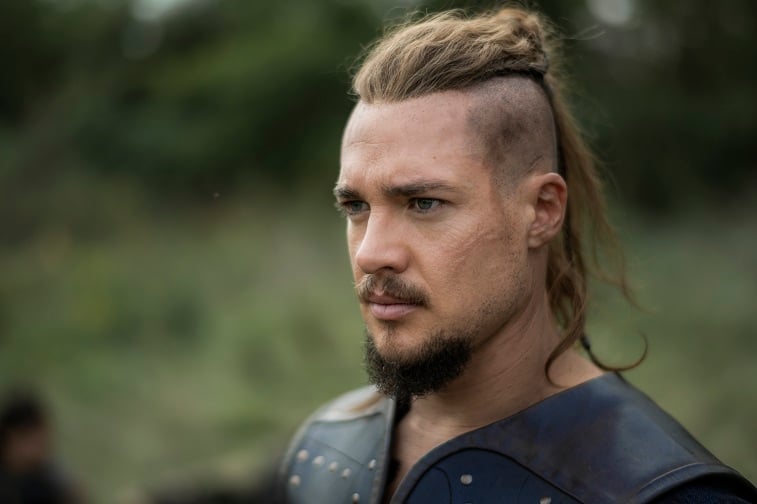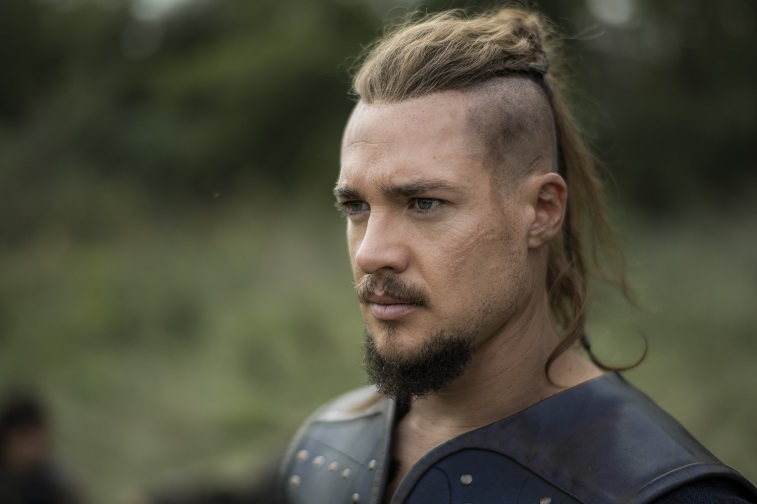 Uhtred decides to make a move and attempt to retake Bebbanburg, his ancestral home and where he was born. His Uncle Aelfric (Joseph Millson) took it for himself and was going to have Uhtred killed many years ago. The time has finally come for Uhtred to take it back, but he wouldn't dream of attempting it without his son right there by his side.
Unfortunately, Young Uhtred has been raised away from his father and their religions are different. It's something Uhtred has a major problem with, which causes father and son to have difficulty connecting. Uhtred and his men abduct Young Uhtred in the middle of the night so he can accompany his father on his quest to reclaim his birthright.
Uhtred, Young Uhtred, and Finan share a hilarious moment
Uhtred introduces his men to his son, but he's greeted by his son telling him not to use the name "Uhtred." Uhtred explains that they will reunite their family and reclaim what they lost.
"I'm taking you to Bebbanburg," Uhtred tells his son in episode 1 of the new season.
"Never heard of it," Young Uhtred defiantly says. During the tense moment, Finan can't help but start laughing a little bit since it's hilarious that Young Uhtred is trying to pretend he's never heard of Bebbanburg when his own father is known as Uhtred of Bebbanburg.
Fans react to the iconic moment
The hilarious moment was recently posted on the official Instagram page for The Last Kingdom so fans can relive it over and over again. "Never heard of Bebbanburg? Uhtred clearly has some work to do here. #TheLastKingdom," the post is captioned.
Fans weighed in through the comments and they didn't hold back. Many fans really love and appreciate Finan in this moment. "Finan antagonizing Uhtred," an Instagram user said.
"Absolutely love Finan! 🤣 Also, it was so great to see Uhtred with his kids this season," a fan wrote.
One fan says this is a sad moment for Uhtred, but Finan makes it funny. "Sad for Uhtred, but Finan is too funny," another fan said.
Finan's laughter really "rubs it in" more for Uhtred who is struggling to connect with his son. "Love how Finan just rubs it in with the noises he makes," another Instagram user wrote.
A fan says they reacted the same way that Finan did during the moment. "Finan and I had the same reaction when I saw this episode," said a fan in the comments.
There are a lot of great moments in season 4 of The Last Kingdom, and this moment between Uhtred, his son, and Finan is one of them.