'The Last Kingdom': Fans React to Season 4, Episode 4
The Last Kingdom is heating up with no signs of slowing down any time soon. Episode 4 was just as explosive as the first three episodes of the all-new season. Read on to learn how fans are reacting to the episode. There are spoilers ahead for season 4 of The Last Kingdom.
Spoilers Ahead
Fans react to Season 4, episode 4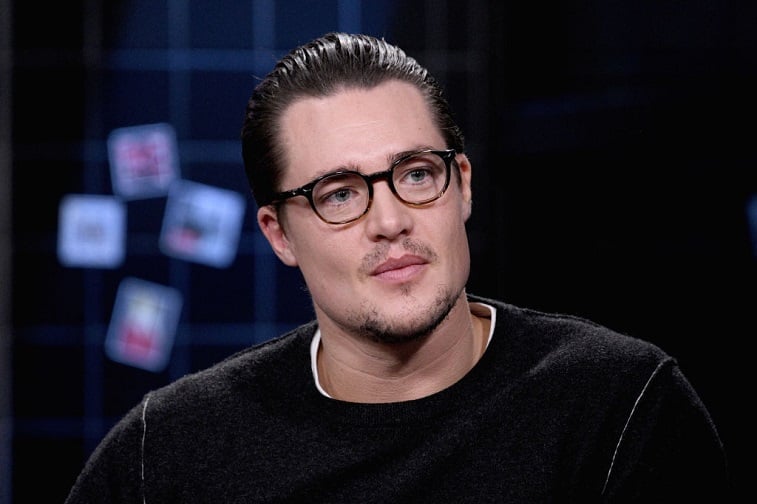 In a major battle between the Christians who count among them people from Wales, Mercia, and finally Wessex against the Danes, a character beloved by many died. Steapa (Adrian Bouchet) lost his life in battle and things will never be the same again for King Edward (Timothy Innes) and Aethelflaed (Millie Brady) who grew up with him as their protector.
Fans took to Reddit to discuss the situation and they didn't hold back. No one was expecting Steapa's death. "Poor Steapa that was brutal," said a Reddit user.
Another fan didn't like how things went down with Steapa's death. "They did Steapa so dirty," someone wrote.
More than one fan mentioned the fact that they were looking forward to Uhtred (Alexander Dreymon) and Steapa getting closer. "I was hoping they would develop the Uhtred and Steapa friendship," a Reddit user said.
There was a major death at the hands of Brida
Fans are still reeling from what happened during the battle. Uhtred finds Cnut (Magnus Bruun) mid-battle and they fight. Cnut thinks Uhtred killed his first-born son, which he didn't. Uhtred wants revenge for Ragnar's death, and he gets it. Brida (Emily Cox) overhears everything, and she stabs Cnut, her lover, to death. She's pregnant with his child and she makes the ultimate choice to avenge the love of her life.
"Cnut dying was a given. Glad it was Brida that did it," a fan said.
A fan spoke about the storyline and how things went down involving Cnut's death. "I feel Brida would have never believed it coming from anyone else's mouth though. She deserved to know, such a tragedy for her when all she did was want to trust people," a fan wrote.
Brida begs for Valhalla
Brida tries to get away, but doesn't make it very far from the Welsh forces. She begs Uhtred to send her to Ragnar and Valhalla, but he just stares at her, unable to make a move. She is imprisoned and treated very poorly after that.
One Reddit user thinks Uhtred could have just claimed her as his own from battle to save her life. "Uhtred could've just said this one's mine. You got to keep literally everything else. One slave isn't going to matter much in the long run," a Reddit user deduced.
People aren't really happy with King Edward right now
King Edward didn't join the battle until it had already started, but thankfully he did because they may have lost if he hadn't. He seems angry with his sister for fighting this battle and especially about Steapa's death. A lot of people aren't really liking Edward's choices this season and how he's acting when decisions need to be made.
One Reddit user actually defended Edward's choices this season and how we aren't really supposed to like him in the end. "I know some people don't like Edward and he's nowhere near as good a king as Alfred but that's the whole point," a Reddit user explained. "What we're witnessing is the struggles of following in Alfred's footsteps and the difficulty in ruling a kingdom in such times when you have those around you mainly looking out for their self-interest."
Season 4 of The Last Kingdom is setting up to be the best season yet.