'The Last Kingdom': Fans Voted on Who They Think 'Will Die First' Among These 3 Characters
The Last Kingdom season 5 has officially finished filming in Hungary. Although the upcoming season 5 will be its last, we still have one season to go before it's all really over. Fans of the series recently took part in a Reddit poll where they weighed in on who they think "will die first" among three characters. We have all the details.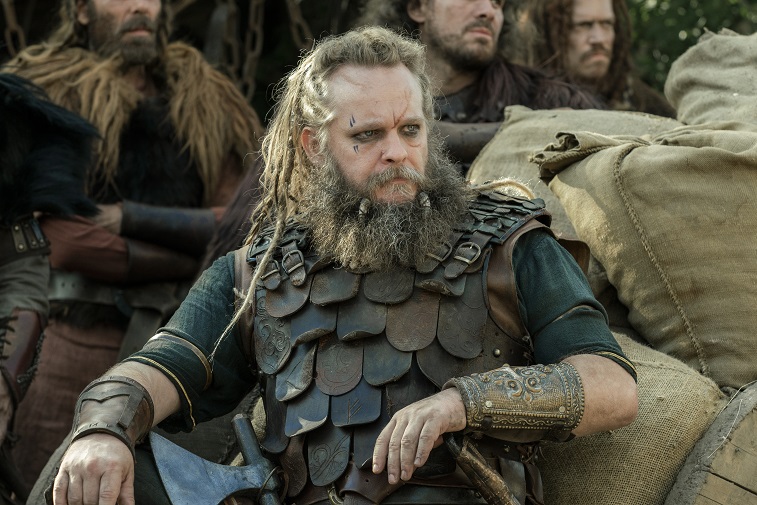 Brida, Lady Aelswith, and Haesten in 'The Last Kingdom'
There are many memorable characters in the series, and Brida (Emily Cox), Lady Aelswith (Eliza Butterworth), and Haesten (Jeppe Beck Laursen) are counted among them.
Brida is a woman who was once a Saxon child taken in by the Danes and raised by them. She's fiercely loyal to them, and she considers herself a Dane. She was once lovers with Uhtred (Alexander Dreymon), but she now holds a grudge against him from season 4.
Aelswith is originally from Mercia. She is the wife of the late King Alfred the Great (David Dawson). She has two children, King Edward (Timothy Innes) and Lady Aethelflaed (Millie Brady), who is now ruler of the Mercians. Aelswith is poisoned by Lord Aethelhelm (Adrian Schiller) while they are held captive by the Danes. Although allowed free, Aelswith falls, and her fate is unknown at this time.
Haesten is a Dane who plays both sides when it suits him. He causes all sorts of trouble over the years. Aelswith is taken by Haesten with others and held captive by the Danes and Sigtryggr (Eysteinn Sigurðarson) in season 4. Haesten even tries to have Uhtred and his men killed, but that of course doesn't play out how he expected.
Fans recently voted on who they think 'will die first' among these 3 characters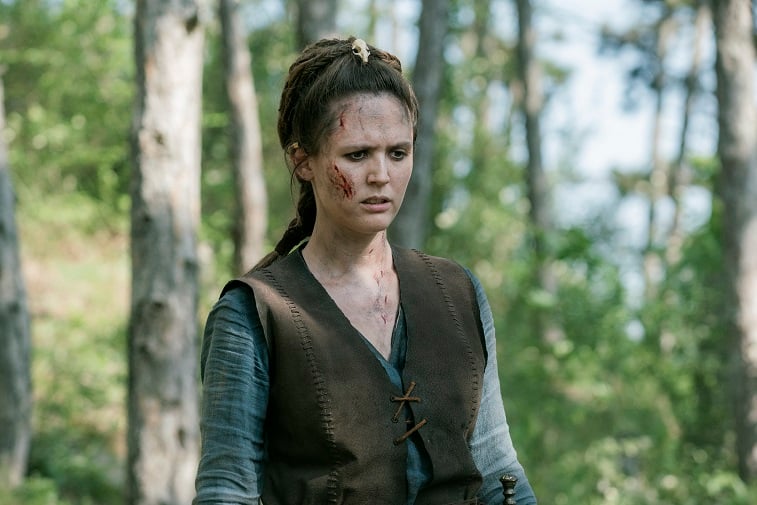 RELATED: 'The Last Kingdom': Why Fans 'Feel Bad' for Uhtred in Season 4
With season 5 on the way, it makes sense that fans would want to try and figure out who won't make it in the final season. On June 26, a fan created a Reddit poll asking, "Who will die first among these 3?" The options were between Haesten, Aelswith, and Brida, including the option of "They will all survive." The creator wrote, "I'm going with Aelswith, since she's supposedly near death at the end of season 4."
Based on the poll results, the majority think Brida "will die first." 528 people voted in the poll, and the clear winner is Brida with 191 votes. Next up is Haesten with 140 votes. Aelswith trails behind slightly with 127 votes. 70 people think all three characters will survive.
Some fans weighed in with comments as well
One fan is crossing their fingers that it's Haesten who doesn't make it. "Maybe Haesten will finally die…fingers crossed," they said.
Another fan mentions they don't know, but they voted for Brida. "I have no idea I just voted Brida, but it's mostly wishful thinking," they said.
Another fan said, "I chose Haesten, but I think it's either him or Brida who will die first, and as for Aelswith, I have a feeling she will probably die at the end of the season or may just survive this thing," they said.
We'll have to see who survives the final season of The Last Kingdom and if fans choices are correct or not.