'The Last Kingdom': Fans Reveal Who They 'Think Was the Love of Uhtred's Life': '100% Gisela'
In the history of the series The Last Kingdom, the main character Uhtred (Alexander Dreymon) has had numerous women in his life at different times. It's not surprising that fans would discuss the situation when it comes to who they "think was the love of Uhtred's life."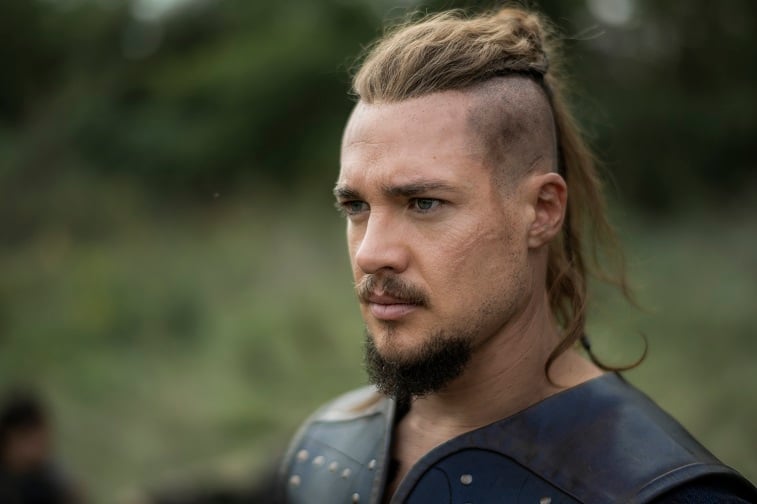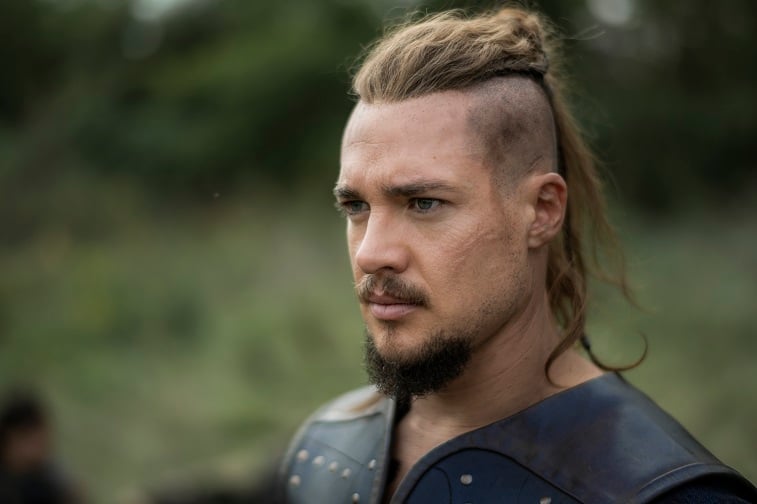 'The Last Kingdom' fans reveal who they 'think was the love of Uhtred's life'
On August 29, 2021, a fan on Reddit made a post titled, "Who's do you think was the love of Uhtred's life and why?" The options are Brida (Emily Cox), Mildrith (Amy Wren), Gisela (Peri Baumeister), Iseult (Charlie Murphy), Aethelflaed (Millie Brady), and Hild (Eva Birthistle) "platonic." At least 1,600 people took part in the poll, and the results are in. Gisela is by far the winner with at least 1,200 votes. She's the only option to break 1,000. From there, we have Aethelflaed with 140 votes. Iseult comes in third with 88, Brida is in fourth with 79, Hild is in fifth with 62, and Mildrith is in last place with 13 votes.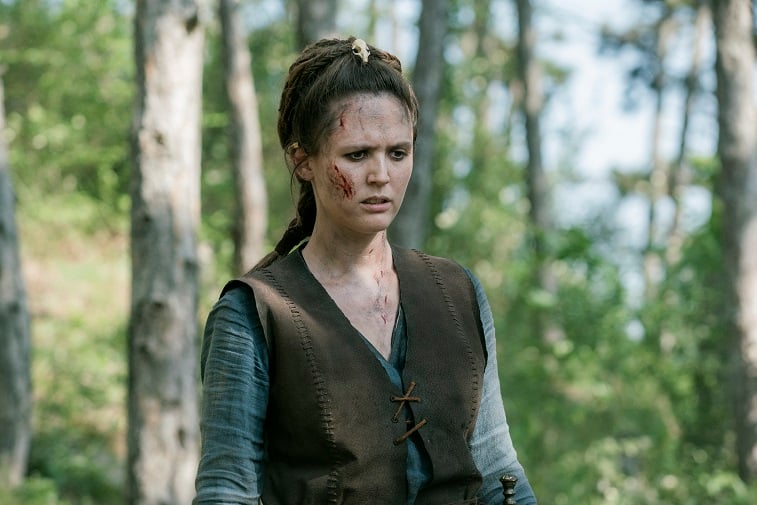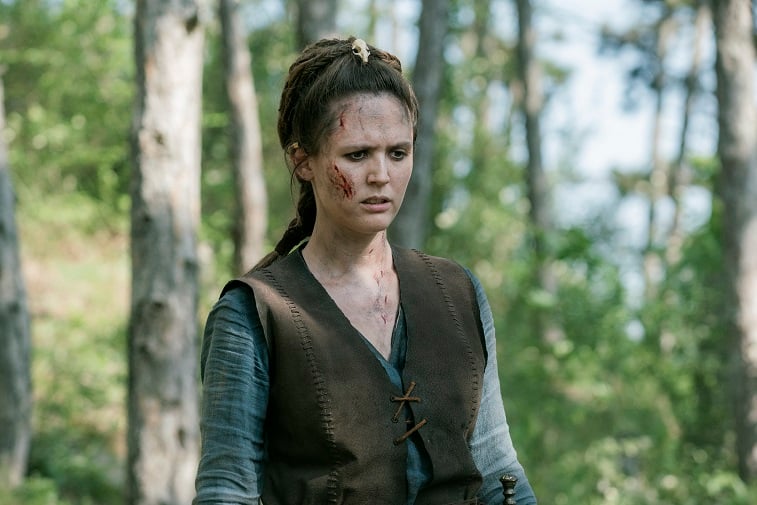 Brida is his lover from Uhtred's younger days. She's since become an enemy of his, and their relationship has definitely changed. Mildrith was Uhtred's next love. Their relationship was political in nature, but the marriage had its happy moments. She gave birth to a son, Uhtred, who died. Their relationship didn't last. From there, Uhtred was with a shadow queen, Iseult, who he chooses to go with over his wife. After she is violently killed, Uhtred finds love in his second marriage to Gisela, who has three children by him. When she dies in childbirth, fans see Uhtred fall for Aethelflaed (Millie Brady), King Alfred's (David Dawson) daughter. But that doesn't last either when she becomes the Lady of Mercia and makes a vow to remain chaste while its ruler. Uhtred and Aethelflaed are forced to give up their relationship.
Hild, a nun and fierce warrior, on the other hand, is just a good friend to Uhtred in the show. Although they are nothing more than friends in the series, in The Saxon Stories written by Bernard Cornwell in which the series is based, they are romantically involved at one point. 
Fans commented on the poll
Some fans chose to comment on the poll with their own thoughts as well. Overwhelmingly people commented about Gisela. She was married to Uhtred as his second wife, and they had an undeniable bond.
"I don't think it's even a competition," a fan said. "It's the Lady Gisela."
A fan thinks that if Gisela had lived, Uhtred would have remained "faithful" and loyal to her. "100% Gisela," the fan added. "If she hadn't been killed off so early, I have no doubt that he would have stayed faithful to her for the rest of their lives. That is, there's no way he would have acted on his feelings for Aethelflaed if Gisela was still around."
Another fan agrees with Gisela as the answer. But Uhtred also cared for Aethelflaed as well. "Gisela," they said. "No one else captured his heart to such an extent. No doubting he had great love and affection for Aethelflaed. That does come through in the books, but that was never meant to be."
1 fan is 'rooting for Aethelflaed'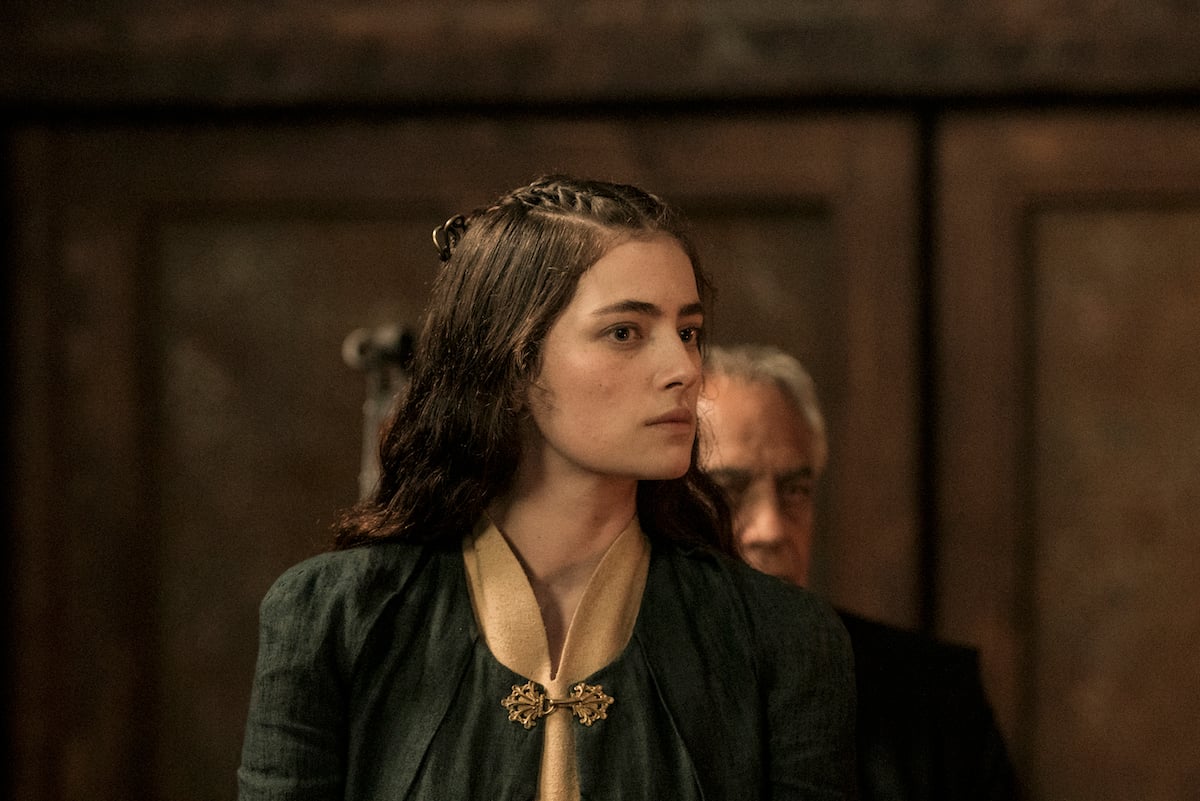 Some fans mentioned Lady Aethelflaed, who truly cared for Uhtred in season 4. They seemed to be really building something at first, before it was quickly dashed before the season ended. 
"I'm rooting for Aethelflaed, book gang," a fan said.
Some fans named Skade
A few fans even named Skade (Thea Sofie Loch Næss), a woman considered a villain to many, and one that could possibly see things. Uhtred actually killed her in the show despite their apparent attachment.
"Don't see Skade on the list?" a fan questioned.
Other potentials for the "love of Uhtred's life" were King Alfred, Finan (Mark Rowley), Young Ragnar (Tobias Santelmann), and Leofric (Adrian Bower).
Fans of The Last Kingdom have varying opinions when it comes to who fans "think was the love of Uhtred's life." However, Gisela won the poll by a landslide.