'The Last Kingdom': Fans Weigh in on Who Their 'Favorite' Viking Is in the Series
The hit series The Last Kingdom has finally finished filming in Hungary. It means we're one step closer to the final season, season 5. We'll have to see what it holds when it finally premieres.
There are many fan-favorite characters in the hit series. Some fans have favorite characters out of the Vikings, or Danes. Fans recently took part in a poll about who their "favorite" Viking/Dane is in the show. We have all the details to know about the poll in question.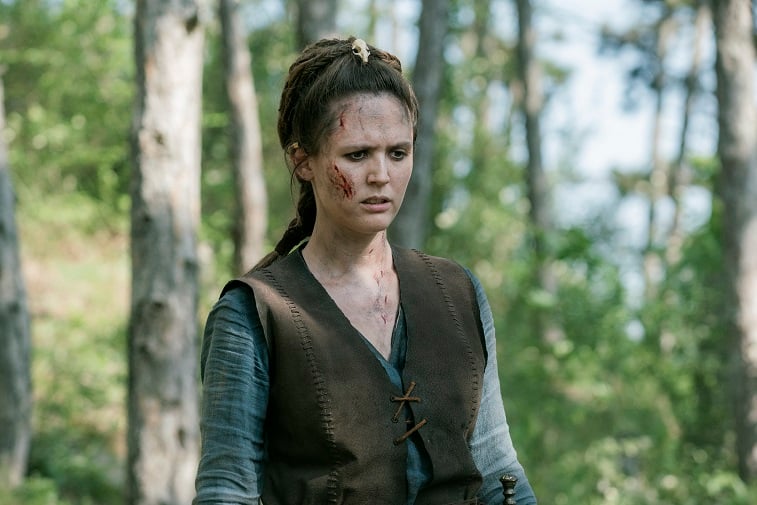 Fans weigh in on who their 'favorite' Viking is in 'The Last Kingdom'
On July 17, 2021, a fan created a poll on Reddit, titling it "Who's your favorite Dane?" The options don't include all the fan-favorites though. The options include [Young] Ragnar, Brida, Haesten, Bloodhair, Cnut, and Ubba. 328 people voted in the poll, and the results are interesting.
Ragnar (Tobias Santelmann) was the top Viking/Dane with 220 votes. He's the only one to top over 100 votes, let alone over 200. Next in line is Ubba (Rune Temte) with 42 votes. From there Haesten (Jeppe Beck Laursen) follows up in third with 38 votes. Then comes Brida (Emily Cox) with 20 votes. Cnut (Magnus Bruun) only scored 6, and Bloodhair (Ola Rapace) only 2 votes.
Some fans commented with thoughts as well
RELATED: 'The Last Kingdom': Fans Weigh in on Renaming the Show, and the Responses Are on Point: 'The Increasingly Poor Decisions of Uhtred Ragnarsson'
Fans didn't just vote, some left comments with their own thoughts. One fan admits to being "team Ragnar." Ragnar is Uhtred's (Alexander Dreymon) adopted brother who is killed by Aethelwold (Harry McEntire).
"I'm team Ragnar, but my god was Ubba entertaining," they said.
"Who among this list is better than Young Ragnar I ask? Who???" a fan weighed in.
While a fan says they "love Ubba," and they can't be the only ones. Ubba, a fierce Viking warrior, was killed by Uhtred in a one-on-one battle.
A fan wonders "Why isn't Erik a choice?" They also add, "He's my favorite Dane by far." Erik was Sigefrid's (Bjorn Bengtsson) brother, and he developed feelings for Aethelflaed (Millie Brady). Sigefrid murders him in a shocking turn of events.
Some fans mentioned Sigefrid
One fan had an interesting and complex answer. "Out of these Brida followed by Cnut and others except for Bloodhair. Overall Sigefrid," they said.
A fan commented back on the above comment, saying they "would have gone with Sigefrid" as well, but the character was unfortunately not listed. Sigefrid is murdererd by Aethelflaed.
"Of the Danes listed, it was a toss-up between Haesten and Ubba for me, although I would have gone with Sigefrid right off had he been on the list. What a great character!" they said.
A fan mentions that "Brida is a Saxon, not a Dane." She actually grew up among the Vikings, and they took her in at a young age.
Another fan mentions Sigtryggr (Eysteinn Sigurðarson) from season 4, who takes Uhtred's daughter, Stiorra (Ruby Hartley), with him. "Sigtrygyr is pretty cool right now, but I guess we haven't seen enough of him," they said. "I like what I've seen thus far though."
It's interesting to see the different thoughts when it comes to fans' "favorite" Viking/Dane in the series The Last Kingdom. We'll have to see if any new Vikings can top a new list if the new season involves more characters on the Dane side.