'The Last Kingdom': Fans Weigh in on the Death That Changes Everything
In 'The Last Kingdom', there are a number of unexpected deaths, but one seems to change everything more than all the rest.
In The Last Kingdom, there are a number of unexpected deaths, but one seems to change everything more than all the rest. When King Alfred (David Dawson) grows sicker, everyone around him worries about the future of Wessex, and they have every reason to do so.
Alfred is the King of Wessex until his untimely death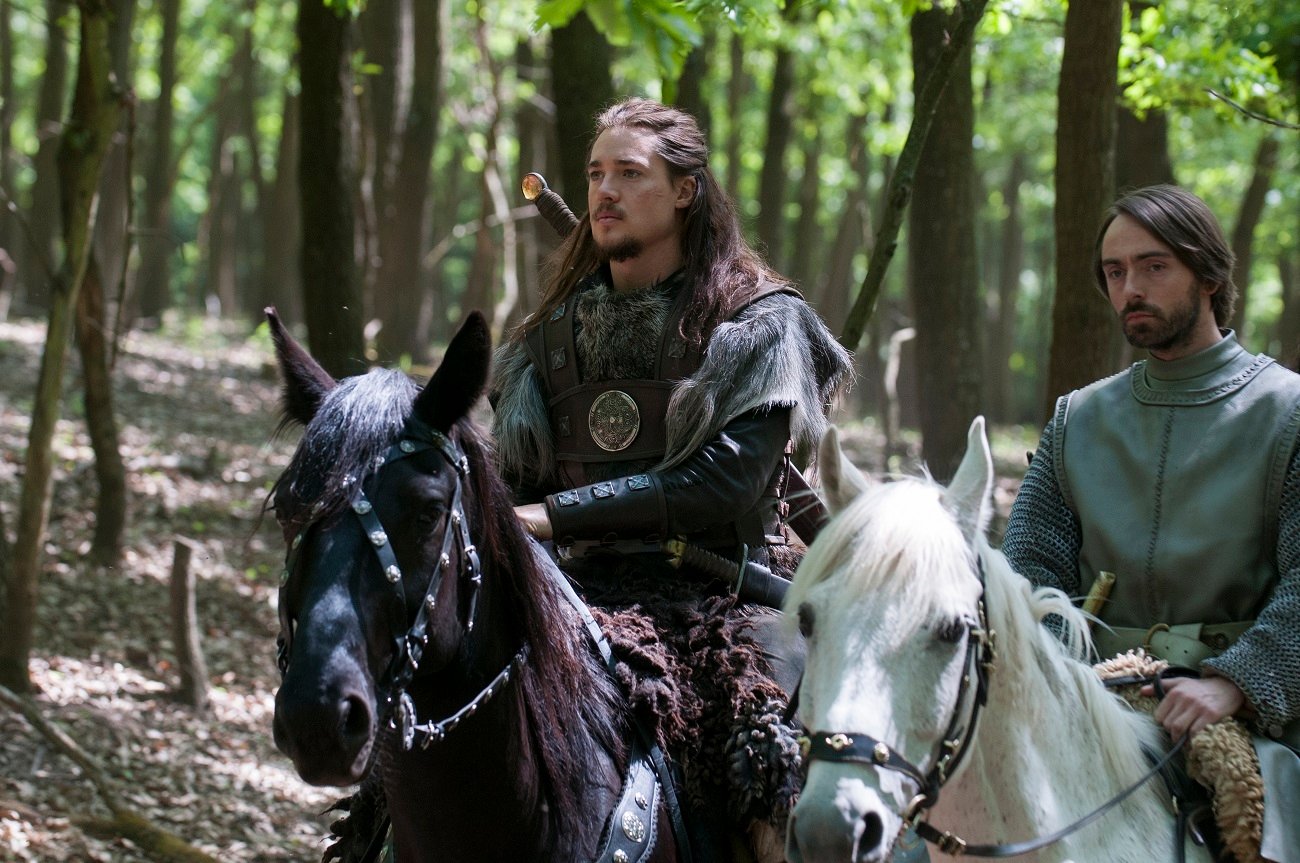 Alfred becomes the king and does everything in his power to see his dream of a united England realized. With the help of Uhtred (Alexander Dreymon), he accomplishes a lot in his reign as king. However, he's only mortal and he dies unexpectedly. His death brings a monumental change to Wessex and his family struggles to pick up the pieces.
In season 3, Alfred grows more ill as time goes on. He is able to see his son's wedding and have one final heart to heart with Uhtred though. During this conversation, Alfred pardons Uhtred and asks him to watch over Edward (Timothy Innes) until he is crowned king. He also admits to having needed Uhtred to keep hold of his kingdom on many occasions. Alfred dies in bed with Lady Aelswith (Eliza Butterworth) by his side.
After Alfred dies, the ground feels shaky under the foundations of Wessex. Luckily Edward is crowned king, but he struggles to handle things like his father would. He follows bad advisers and seeks to make a name for himself without following in his father's footsteps, which he should really aim to do. Luckily, he has Uhtred by his side, whether he realizes his worth right away or not.
Everything changes with the death of Alfred and nothing feels the same as it used to. No one feels as secure as they once did with a boy running the country, even if he's a son of Alfred. Edward almost loses Wessex forever to the Danes if it weren't for Uhtred's mediating skills.
Fans weigh in on the death that changes everything
The death of Alfred changes everything in Wessex. Nothing is ever the same after it and the main characters and still struggling to move on from the loss years later in season 4. They aren't sure how to deal with anything without the strong leader Alfred was. A fan posted to Reddit about Alfred's death and several fans weighed in.
"Alfred was the best character in my opinion. I'm going to miss him," a fan wrote.
Lady Aelswith speaks with King Alfred when he dies
Numerous fans commented to say they didn't like how Alfred dies with Aelswith talking to him the way she does. One fan doesn't think Alfred is even able to fully comprehend what his wife is saying to him at the time of his death. He stretches out his hand and is probably contemplating his life's work instead.
"His last words: 'For England…. my love' as he stretched out his hand – were so poignant and spoke volumes about what he was actually thinking of when he died. He was thinking of all he'd worked to accomplish – a great kingdom that would last for millennia," a fan commented.
A fan thinks Alfred can be extremely hypocritical considering how hard he is on Uhtred throughout his life and at the same time he cheats on his wife. "I think Alfred's hypocrisy was weird. Of course, the whole point is that people really thought like that back then, but you'd think maybe a bit of humility and understanding would be in order…," a Reddit user reasoned.
Nothing could prepare fans for the loss of Alfred
In another Reddit post, fans also mentioned how hard Alfred's death really was. Although it was obviously coming all season, it was still a moment that brings tears to the eyes of fans at home.
"All season long, we knew he was on his way and every episode they prepared us more and more for that final moment but I still wasn't ready for his death, my eyes were red, fighting back tears," a Reddit user wrote.
The death of King Alfred is a hard pill to swallow and the main characters are still not over it in season 4 of The Last Kingdom.