'The Last Kingdom': Fans Weigh in on the Many Women in Uhtred's Life
In The Last Kingdom, Uhtred (Alexander Dreymon) has a number of women in and out of his life. In season 1 especially, he cycles through them rather quickly. Some fans have been known to discuss the women in Uhtred's life. Read on to learn what fans think about these women in the series and which one was right for him.
Uhtred's life is filled with different women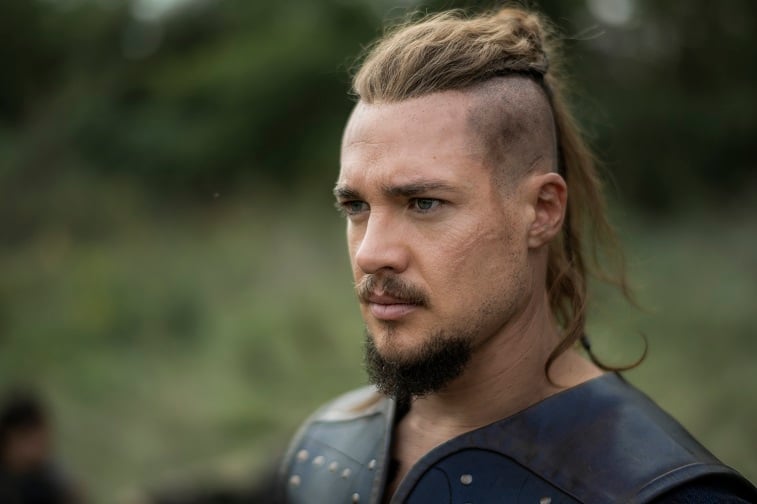 Uhtred has an enormous amount of women as love interests. There are even more of them in the novels the series is based on. The TV series starts with him and Brida (Emily Cox) as lovers, but he soon finds a bride in Mildrith (Amy Wren), who gives birth to his child. Next, he meets a shadow queen named Iseult (Charlie Murphy), who he goes with over his wife. After Iseult is violently killed, Uhtred eventually finds love with Gisela (Peri Baumeister), who has children by him. When she dies in childbirth, fans see Uhtred fall for Aethelflaed (Millie Brady), Alfred's (David Dawson) daughter.
Fans weigh in on the many women in Uhtred's life
It's hard to believe that Uhtred has even more lovers in the books, but it's true. Fans took to Reddit to discuss their thoughts on the woman they feel is best for Uhtred, and opinions are all over the place.
A fan thinks Aethelflaed is the best woman for Uhtred. "The lady of the Mercians, Aethelflaed," a Reddit user wrote. "Because she is pretty bad***, has a sense of humor and thinks like Uhtred battlefield and general life-wise, not to mention they have known each other for years."
1 fan has a 'soft spot for Mildrith'
Another fan had a different answer. Mildrith and Uhtred were very different, but their relationship had its good times. It was political in nature, but the marriage had its happy moments between them here and there as well.
"I don't think I really like any of them, but I have a soft spot for Mildrith. She just wanted to live a normal life. Gets tangled with situations/people that took her life in the opposite direction," a Reddit user said.
Gisela gives Uhtred 3 children
RELATED: 'The Last Kingdom' Season 4: Fans React to That Uhtred and Aethelflaed Moment
Some fans prefer the love Uhtred had for Gisela. She gives him three children and dies giving him the third, and Uhtred grieves her loss wholeheartedly. She was always there to give him sound advice, even when it wasn't what he wanted to hear.
"Gisela because of how she can order Uhtred around," a Reddit user said in another thread.
Iseult knew she would die and continued to love Uhtred and stick by his side until the end. She wasn't about to let him go until her final moment, and some fans can appreciate that.
"I like all of them, but have a special spot for Iseult. She knew her relationship with Uhtred would eventually result in her death, (at least that was somewhat implied in the show)," said a fan.
Brida and Uhtred share a love of the Dane life
One fan enjoys Brida and Uhtred's relationship early on in the series. They are both brave and full of life and it's nice to see them bring that out in each other.
"I liked Brida! She has such a great smile, and she shares Uhtred's joy of life. And she's just as smart and brave as him. I always thought she was a great match for him," a Reddit user expressed.
Another fan likes the dynamic between Uhtred and Brida as well. They were a lot alike and they get along so well in the beginning. "Brida was probably my favorite. Their personalities just played off each other so nicely," said a fan on Reddit.
Uhtred has had a lot of women in his life, and fans are understandably divided on which was best for him.