'The Last Kingdom': Fans Weigh in on Their 'Favorite Female Character' in the Series
Fans recently weighed in on Reddit in a poll about their "favorite female character" in 'The Last Kingdom'. Hild won the poll, but there are varying opinions as well.
In the hit series The Last Kingdom, there are numerous characters, and consequently, people have varying opinions about their favorites. Recently on Reddit, fans weighed in when it comes to their "favorite female character," and we have the details and the results, including what fans are saying.
Fans vote on their 'favorite female character' in 'The Last Kingdom'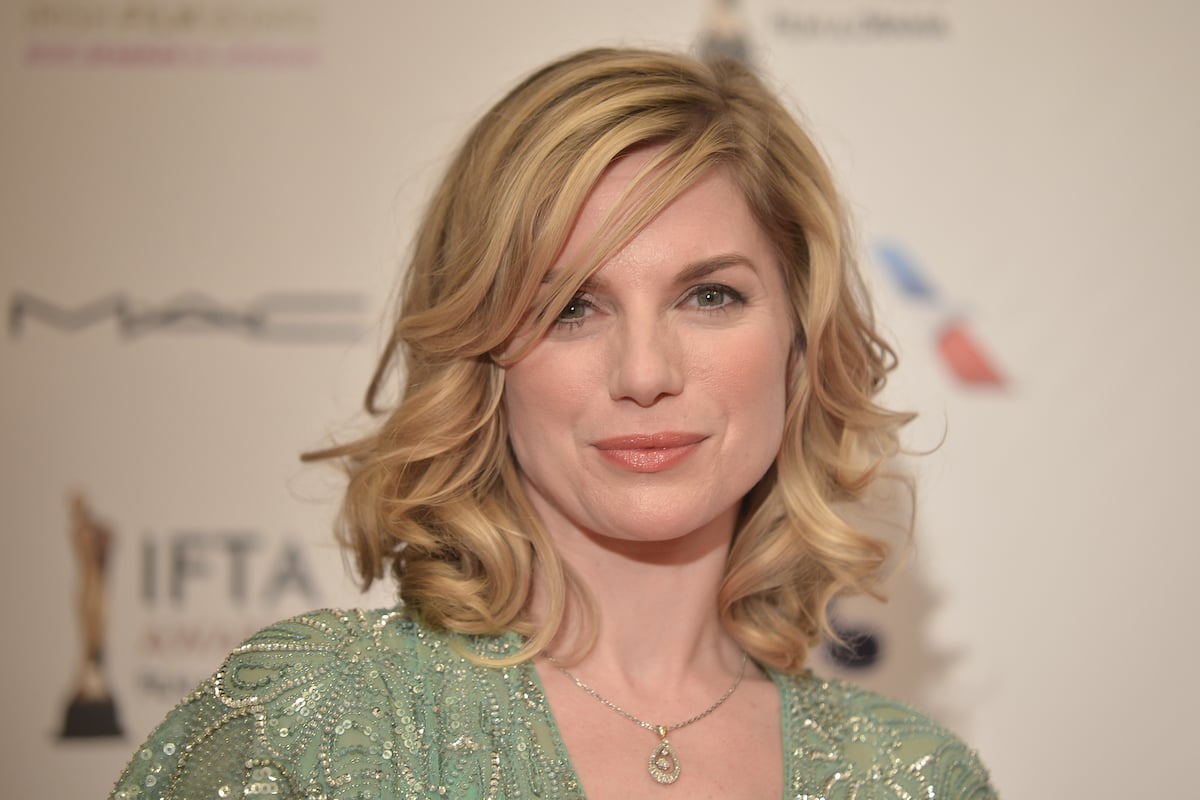 Fans have been known to share their opinions on the Reddit page for The Last Kingdom. Two months ago, a fan created a poll about viewers' "favorite female character."
"Who is your favorite female character from The Last Kingdom?" the post is titled on Reddit. 631 people took part in the poll, and the results are in. 
One of the options included Brida (Emily Cox), a former childhood friend and lover of Uhtred's (Alexander Dreymon) who morphs into his enemy. Next up, fans had the option to choose Aethelflaed (Millie Brady), King Alfred's daughter and lover of Uhtred's at one point. There's also the choice of Hild (Eva Birthistle), a good friend of Uhtred's and a warrior and former nun who eventually finds her way back to the church. Thyra (Julia Bache-Wiig) is next up, and she's the sister of Uhtred's who sadly died in season 3 in a house fire. Stiorra (Ruby Hartley) is another option, and she's the daughter of Uhtred and Gisela (Peri Baumeister). Aelswith (Eliza Butterworth) is the last choice in the poll, and she's the pious wife of King Alfred (David Dawson).
Out of the 631 votes, 290 went to Hild, making her the winner of the poll. She had a clear lead over Aethelflaed, who came in second with 182 votes. Then came Brida with 51, Stiorra with 50, Aelswith with 40, and finally Thyra with 18 votes.
1 fan says Hild 'kicks a**'
As can be expected, fans had a lot of opinions on the situation in the comments as well, and they vary wildly. When it comes to Hild, fans seem to prefer her, and she's mentioned eight times by different fans of the series.
"Hild, no competition," a fan said in the comments. "Hope we see her next season." Another fan commented back saying, "She kicks a** AND is morally bound."
Another fan loves the actress who plays Hild. "Hild, love the actress and she is always the smartest person in the room!" the fan said.
Some fans prefer Gisela
Gisela, Uhtred's wife at one point, is also mentioned as a fan favorite. She sadly died giving birth to their son. She's spoken about four times in the comments by fans of the series. 
"Gisela," a fan weighs in. Another commented back saying, "First thing I thought! Where's my girl Gisela?!"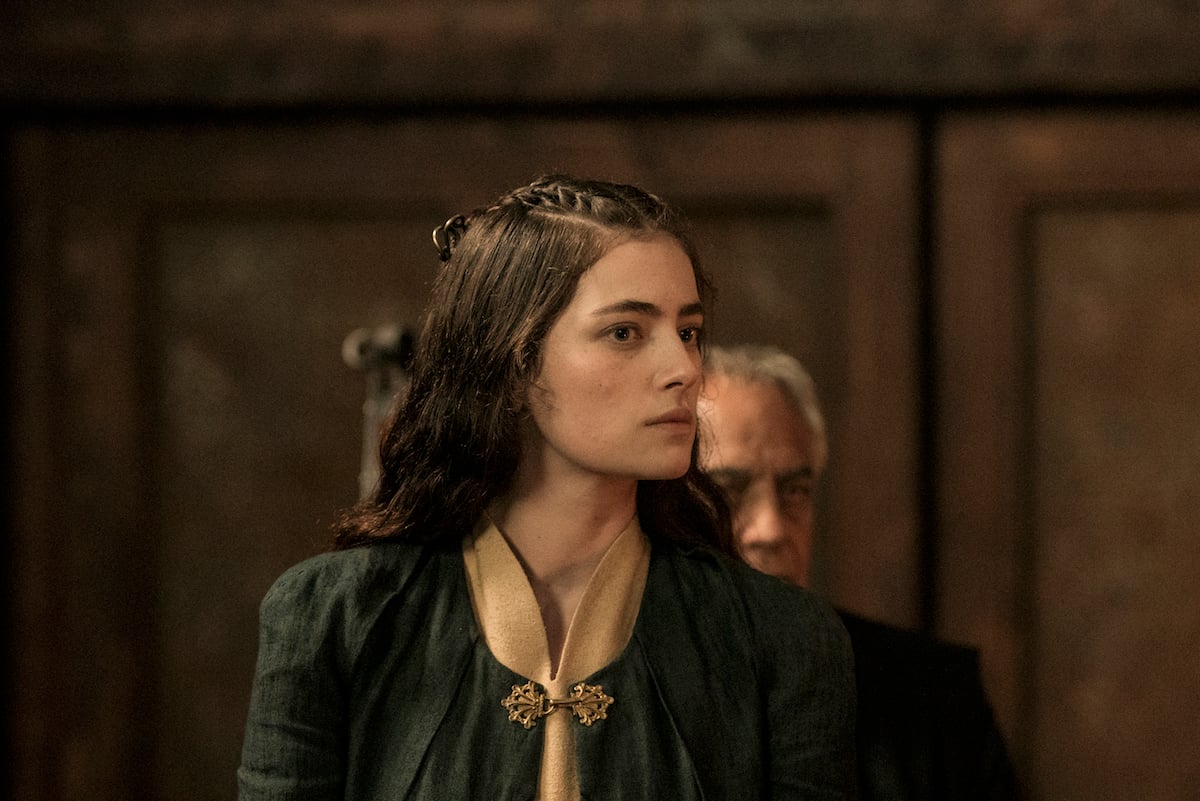 Athelflaed was shown some love as well and is mentioned four times. The poll creator wrote, "I am going with Aethelflaed but I also enioy Hild a lot."
"Defo Aethelflaed, not even close," a fan said.
Other popular characters are mentioned that weren't even in the poll, including Iseult (Charlie Murphy), a former shadow queen and Uhtred's lover who was killed. 
"I like most of them, but have a soft spot for Iseult," a fan adds. Another fan tends to agree. "Yes same. She was very interesting," they said.
Eadith (Stefanie Martini), a minor character in season 4 who has a relationship with Lord Aethelred (Toby Regbo) and is the sister of Eardwulf (Jamie Blackley), is also included. "I also love Eadith!" a fan said, while another commented, "Agreed! The actress did a very good job."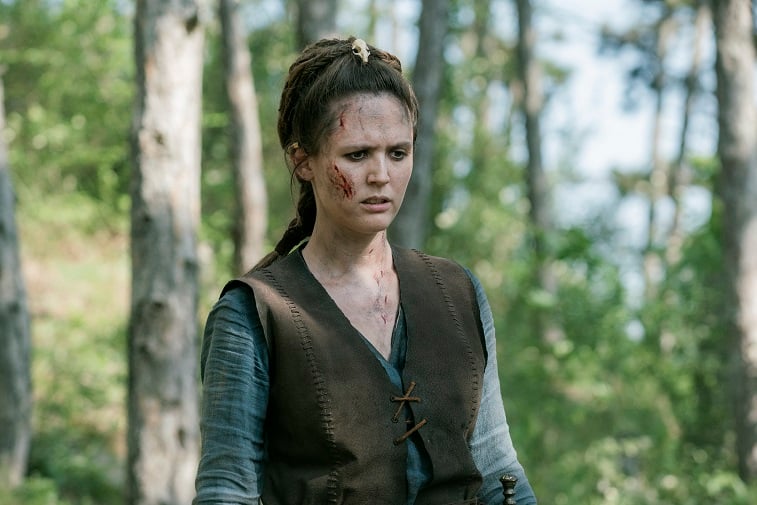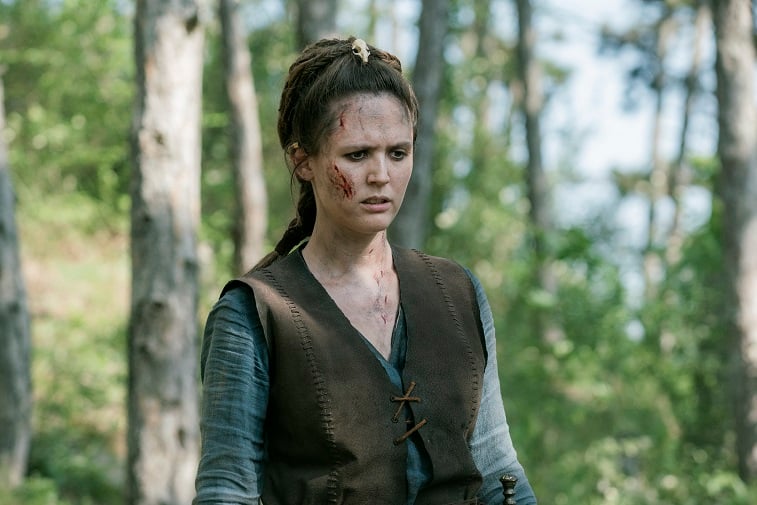 Brida was also shown some love in the comments. Although one said they "hate her," others mentioned her three times.
"I voted for Brida because her arc has positioned her in an interesting place," a fan said. "Her background as Uhtred's childhood friend and lover plays so well against her as his sworn enemy now."
Others were named, including Stiorra, who is talked about four times in the comments. "I love Stiorra who is really courageous as well but can be a brat sometimes," a fan said. 
Aelswith was talk about five times along with other characters. "Aethelflaed, Hild and Aelswith," a fan weighed in.
Even Skade (Thea Sofie Loch Næss) from season 3, who was with Harald Bloodhair (Ola Rapace) and someone Uhtred kills, is named twice.
Fans have varying opinions about who their "favorite female character" is. However, Hild won the poll on Reddit by a longshot.