'The Last Kingdom': Fans Weigh in on Why Uhtred Didn't Want to 'Avenge His Birth Father'
In the popular series The Last Kingdom, Uhtred (Tom Taylor) is just a child when we first meet him. He loses his dad in the worst way, but he chooses not to get revenge for the death of his father, Lord Uhtred (Matthew Macfadyen). What do fans have to say about the situation? We have all the details.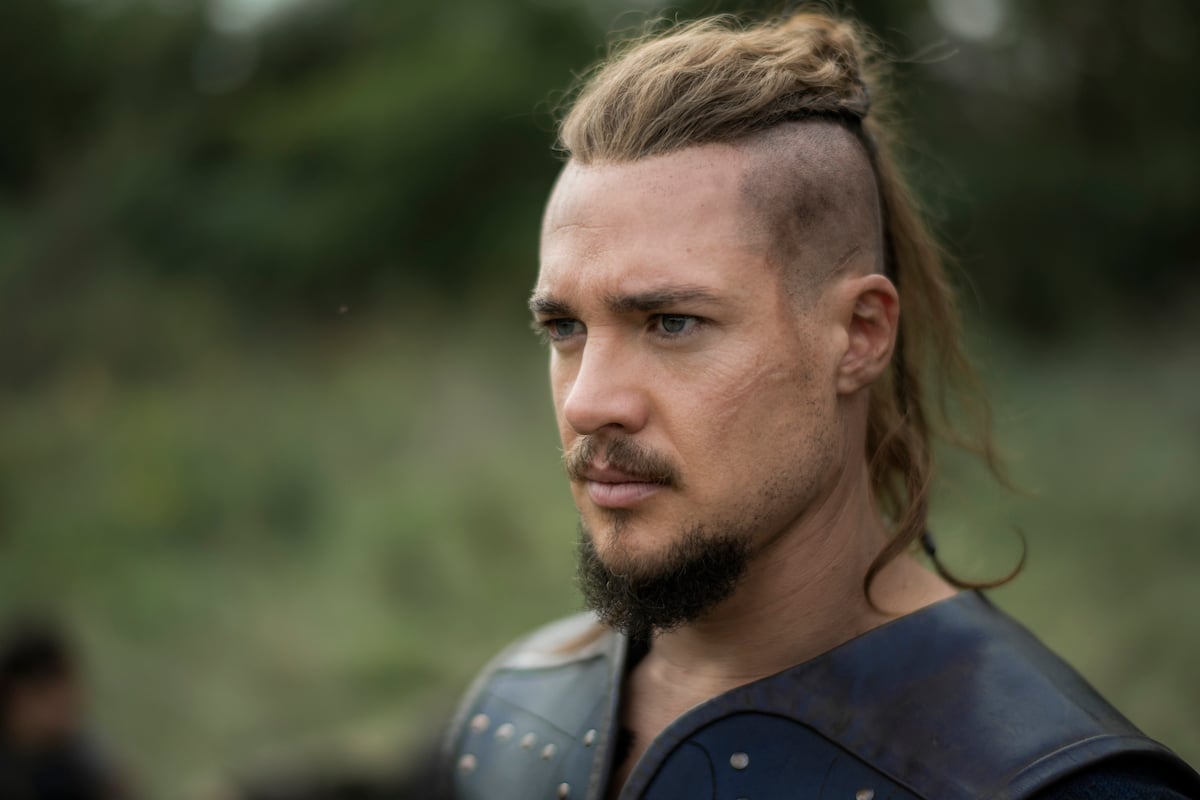 Uhtred's father, Lord Uhtred, is killed in 'The Last Kingdom'
In the very first episode, Uhtred is a boy named Osbert. His father is the Lord of Bebbanburg, their family's ancestral home. Osbert isn't particularly close to his father, who seems to be all seriousness. His older brother, Uhtred (Balázs Medveczky), is sent by his father to watch a party of Vikings, or Danes. He's to report back with how many there are, and not to fight. But he fight them anyways, and he's killed. 
A man named Earl Ragnar (Peter Gantzler), who leads the particular group of Danes, brings Uhtred's head to the gates of Bebbanburg. Osbert is suddenly declared the heir, and he's renamed as Uhtred. He's baptized for the second time, and his father rides off with soldiers to fight the Vikings along with the kings of Northumbria at Eoferwic, or York.
Uhtred races after his father and his forces on a horse with a sword and a shield, prepared to fight. Ragnar is joined by Ubba (Rune Temte), and Guthrum (Thomas W. Gabrielsson) as they fight against the Saxons, which include Lord Uhtred and his warriors.
During the battle that takes place, Lord Uhtred's soldiers meet the Vikings first in battle, although the rest of the Northumbrian warriors follow. But some of the Danes attack from the side, surrounding the Saxons on both sides during the fighting. Lord Uhtred charges through the Viking shield wall, and he's attacked and then killed when he's stabbed through the neck.
Uhtred becomes a Dane
Uhtred actually watches Lord Uhtred's death, and he runs out onto the battlefield to attack. He happens to choose Ragnar to fight, and he is disarmed and thrown to the ground. But Uhtred keeps fighting, getting knocked in the face and becoming unconscious. He's taken as a slave by Earl Ragnar, but he quickly becomes part of the family, adopting the Viking ways and culture as his own. He becomes a pagan, and even dresses as a Dane. Ragnar becomes a father to him, and Uhtred gains a family who clearly cares for him.
Fans weigh in on why Uhtred didn't want to 'avenge his birth father'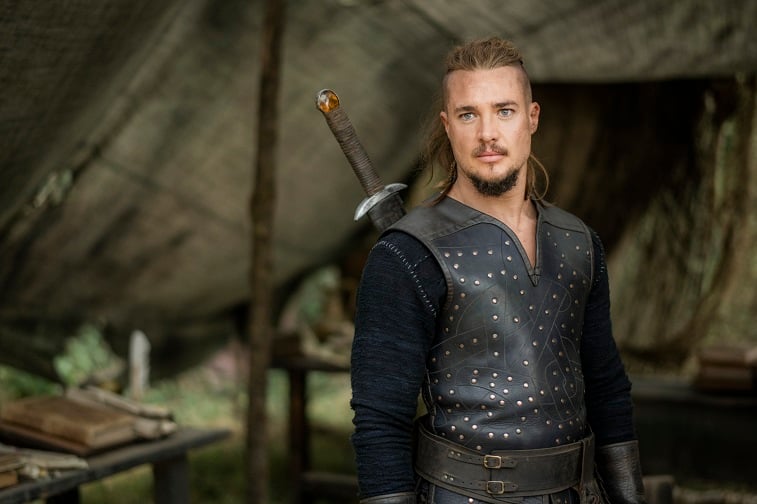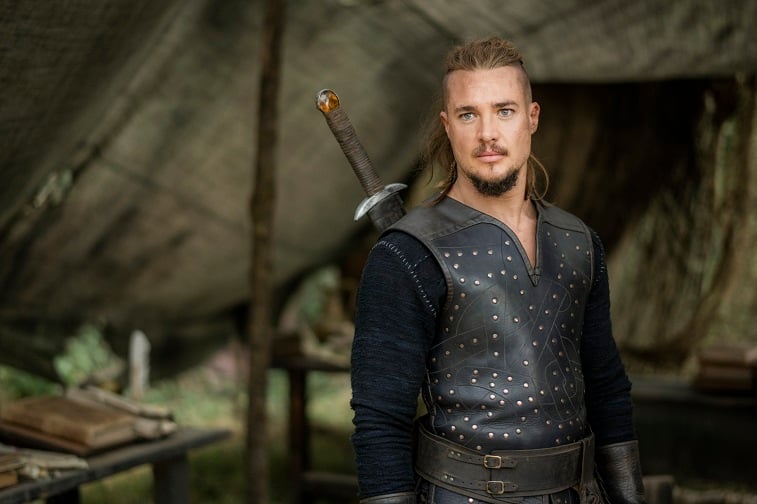 It might surprise some viewers that Uhtred (Alexander Dreymon), who can hold a grudge, doesn't want to get revenge for his father's death at the hands of a Viking warrior. Three years ago, a fan asked on Reddit about the situation, and fans didn't hold back.
"Revisiting the beginning of Season 1 – Why doesn't Uthred have any desire to avenge his birth father?" the post is titled on Reddit.
One fan thinks Lord Uhtred had a poor opinion of his son, and they clearly didn't "spend" a lot of "time together." Plus, he died fighting in a battle, and Uhtred would probably have the opinion that it's an "honorable" way to go.
"It's pretty obvious his father thought little of him and that they didn't spend much time together and Ragnar didn't kill him, it was just a random Dane. Uhtred's father died in battle, which Uhtred would have learnt to be pretty honorable.
Another fan mentions his "relationship" with Lord Uhtred, which wasn't that great. "Well I don't think he had a good relationship with his father to begin with," a fan said. "Also, if Ragnar hadn't killed his older brother, he wouldn't have been the heir. Basically, it's complicated."
Uhtred's adopted family 'seemed much more loving'
A fan points out that Uhtred's Danish family seems to be "much more loving" than the one he was born with. Plus, he spent more "time" with Ragnar and his family, so the past becomes a distant thought.
"Because Uhtred was raised by a family that seemed much more loving than his biological one, and he spent a longer time with them too," they said. "Uhtred's birth father is a distant, foggy memory. Earl Ragnar is his dad."
1 fan mentions 'Stockholm syndrome'
A fan brings up "Stockholm syndrome" being the reason why Uhtred didn't want to seek revenge for the death of Lord Uhtred. It makes sense that someone in that situation could be affected by it. He was originally taken as a slave but became a member of the family.
"Probably because of Stockholm syndrome," they said. "Once he became a prisoner he began to identify with the Danes. They killed his father and his brother, so he had reason to hate them, but they also clothed and fed him, and they were the only family he had left. What else could a little boy do but join the enemy under those circumstances? He sure as heck couldn't try to escape and run back to his uncle."
Another fan would like to "know" about the situation as well, since it isn't touched on in the series, which some fans might consider strange. "I would like to know this as well, if it is addressed at all in the books," they said. "It certainly isn't in the show."
Earl Ragnar 'chose him'
A fan adds that Lord Uhtred didn't seem to care about his son, but Earl Ragnar actually "chose" Uhtred as his son. This clearly had a deep impact on Uhtred, and he looked up to his adoptive father who had a number of important traits.
"His birth father didn't give a s*** about him and never inspired him," a fan points out. "His Danish father CHOSE him to be his son, because he appreciated his qualities. Furthermore, he was fair, just, and a f****** fearsome warrior."
Fans have different opinions on why Uhtred didn't want to seek revenge for the death of his biological father in The Last Kingdom.