'The Last Kingdom': Fans Weigh in on Who They Think the 'Main Villains' Will Be in Season 5
The hit series The Last Kingdom has been full of baddies from the start. Naturally, fans may have wondered who will be the "main villains" of the final season. Well, fans recently voted in a poll on Reddit with their thoughts on the matter. What are fans saying? We have all the details.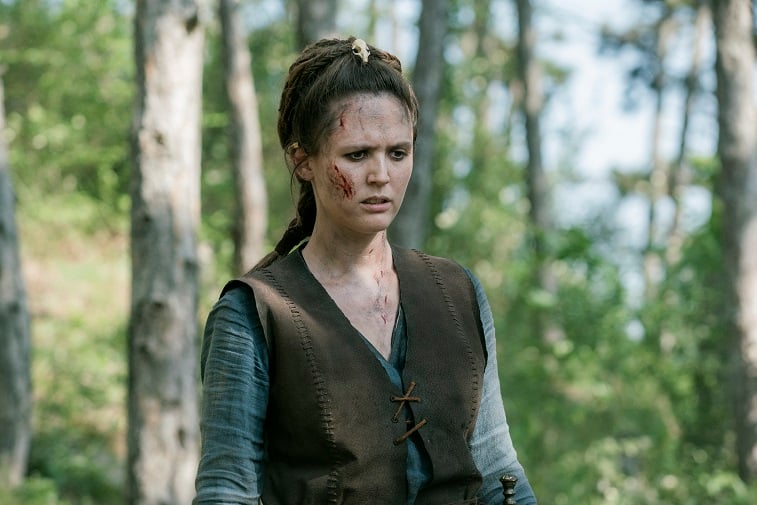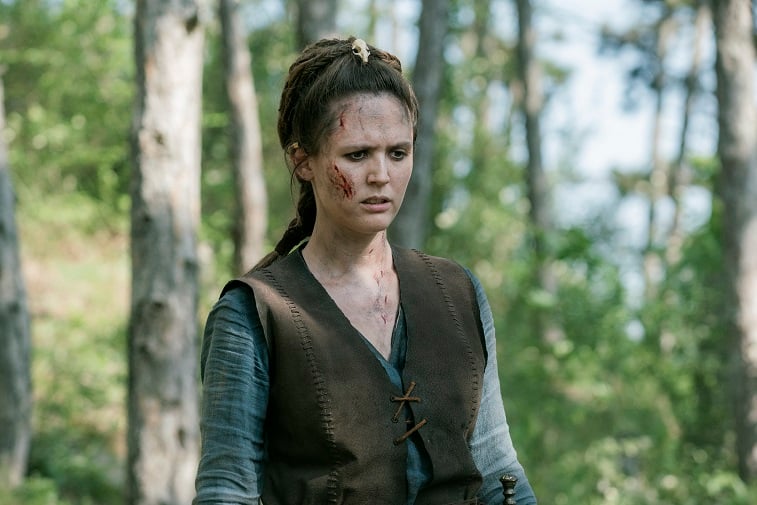 Fans of 'The Last Kingdom' weigh in on who they think the 'main villains' will be in season 5
On July 18, a fan posted a Reddit poll titled, "Who will be the main villains?" They continue in the post, "I'm going to say Wihtgar. Uhtred is going to want to take back Bebbanburg. Feel like Wihtgar is going to be an important villain. I honestly don't know how important the Danes will be, as there are only a handful left. Aethelhelm would likely be a close second."
346 people took part in the poll, and the options are the Danes, Wihtgar (Ossian Perret), Brida (Emily Cox), Aethelhelm (Adrian Schiller), and other. Brida is the clear winner with 153 votes, and is the only option to break higher than 100 votes. Next comes Wihtgar with 97 votes. The Danes have 41 votes while Aethelhelm has 40. The option of other has 15 votes.
Learn more about the baddie options from the poll
The Danes, or Vikings, have been the enemies of the Saxons from the start invading their land, so they are an obvious option. Wihtgar is Uhtred's (Alexander Dreymon) cousin, who killed his own father, Aelfric (Joseph Millson), as well as Father Beocca (Ian Hart) in season 4. He also takes Bebbanburg for himself.
Brida is a childhood friend of Uhtred's, and they were once lovers. In season 4, Brida holds a grudge against him for not killing her when she is found by the Welsh in battle. She's taken as a slave, and it's a hard time for her. She's a Viking despite being born a Saxon with hate in her heart.
Aethelhelm is the scheming father of King Edward's (Timothy Innes) wife, Aelflaed (Amelia Clarkson). He has a lot of influence on Wessex, and he poisons Edward's mother, Lady Aelswith (Eliza Butterworth) in season 4.
Some fans commented with their thoughts
Some viewers of the series even decided to comment on the post as well. One fan has thoughts on Brida. "Brida needs to die IMO, or get over her insanity for hating Uhtred," they said.
Another fan thinks Brida as a "villain" is the "most obvious arc" for her. "Brida needs a closure and being a villain is her most obvious arc, at this point," the fan added.
A fan thinks the villain "has to be Wihtgar," and they can't be the only ones who feel that way based on the poll. "It has to be Wihtgar if the season is going to end with Uhtred taking back his land," a fan reasoned. "But Brida would probably attempt some insane revenge so we can't count her out, especially if she targets one of Uhtred's kids."
We'll have to see whose predictions for the "main villains" in the new season of The Last Kingdom will be correct.